You can create custom posting groups that will allow for a quick selection of socials in the manual Posting Tool.

Create and manage Posting Groups
1) Navigate to the Socials tab and select Posting groups in the left sidebar.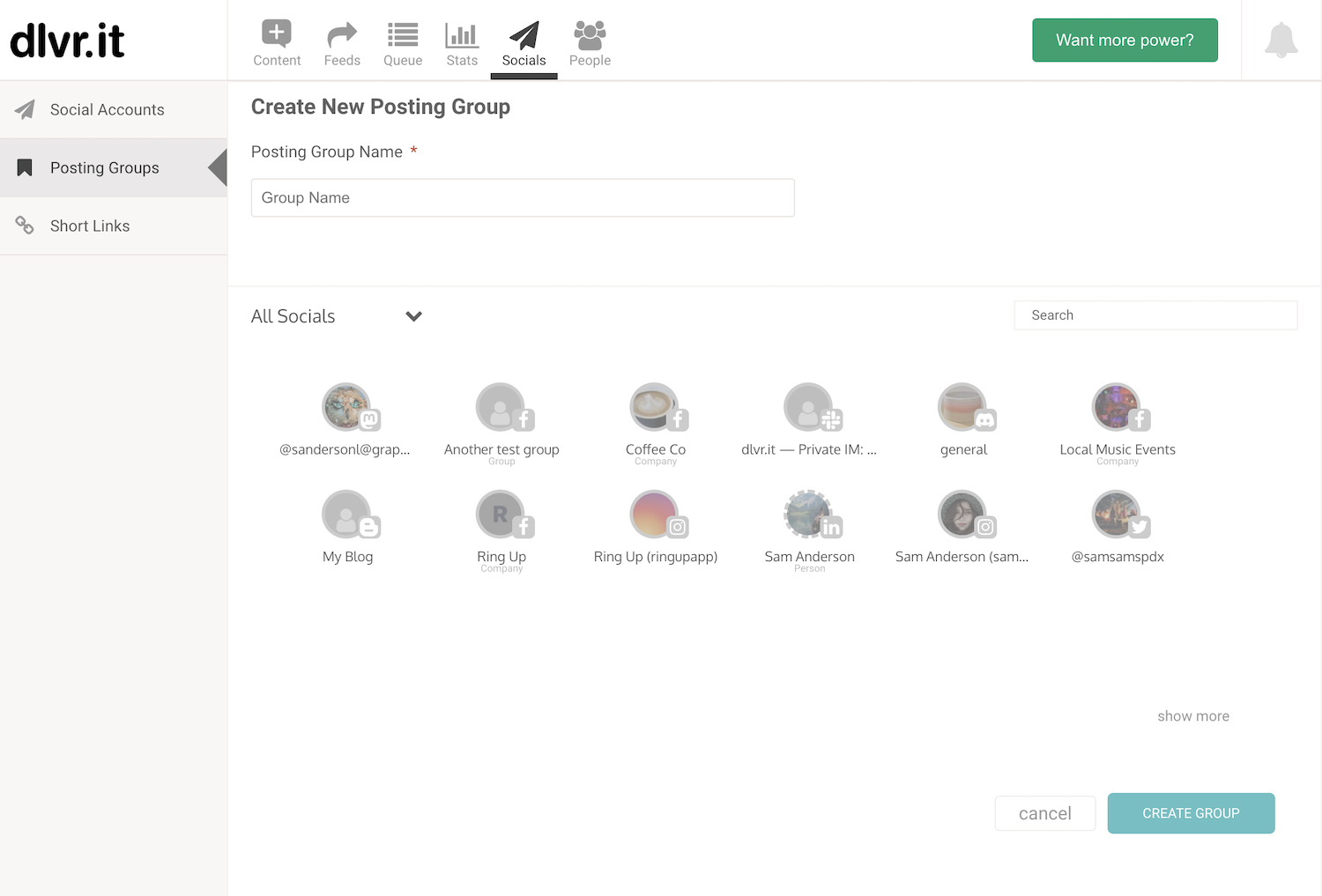 2) Define the name of your new posting group and select all the socials below that you would like included in your new group. Click Create Group.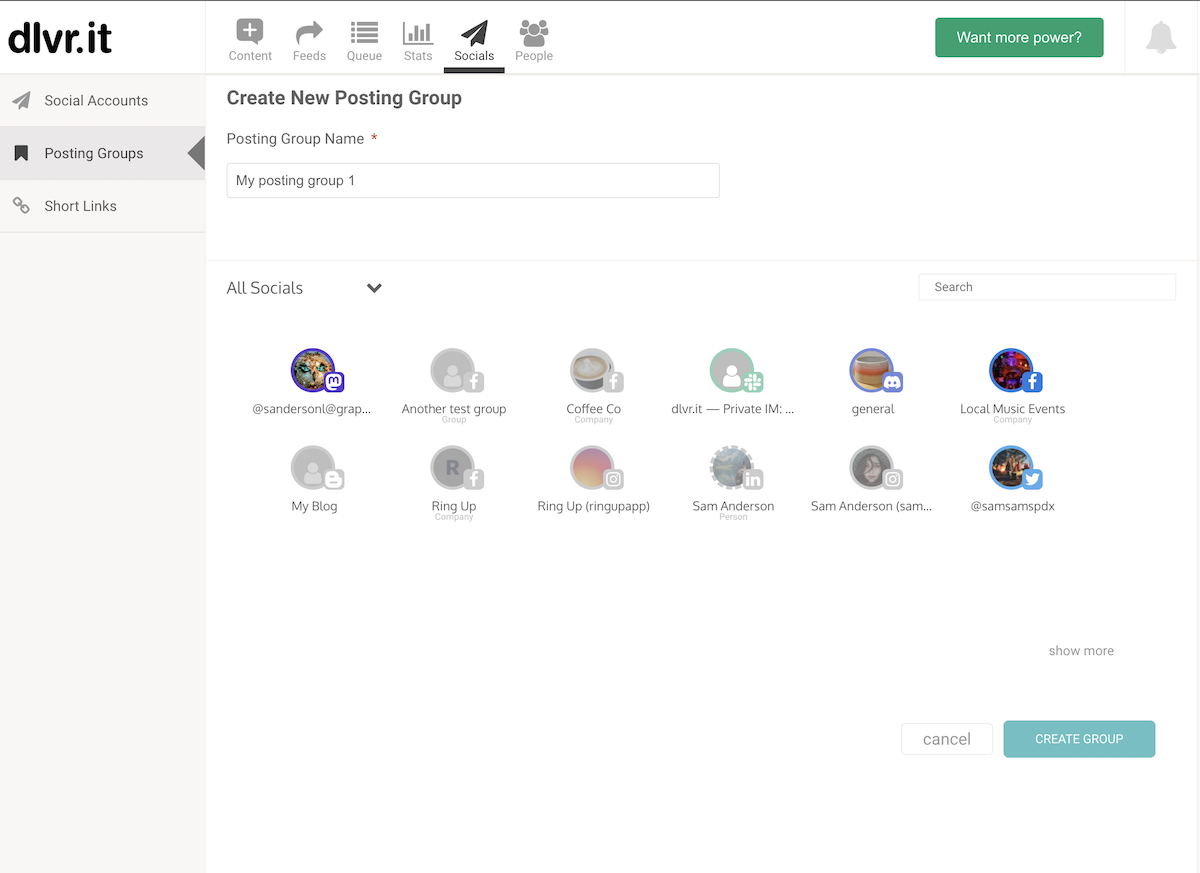 3) Once your posting groups are added you can edit or delete them on this same page.