We updated the way socials are grouped together for quick manual posting. You can create Posting groups for your manual posts and select the group when making a manual post.
Manually Posting with Queue
1) Click 'New Post'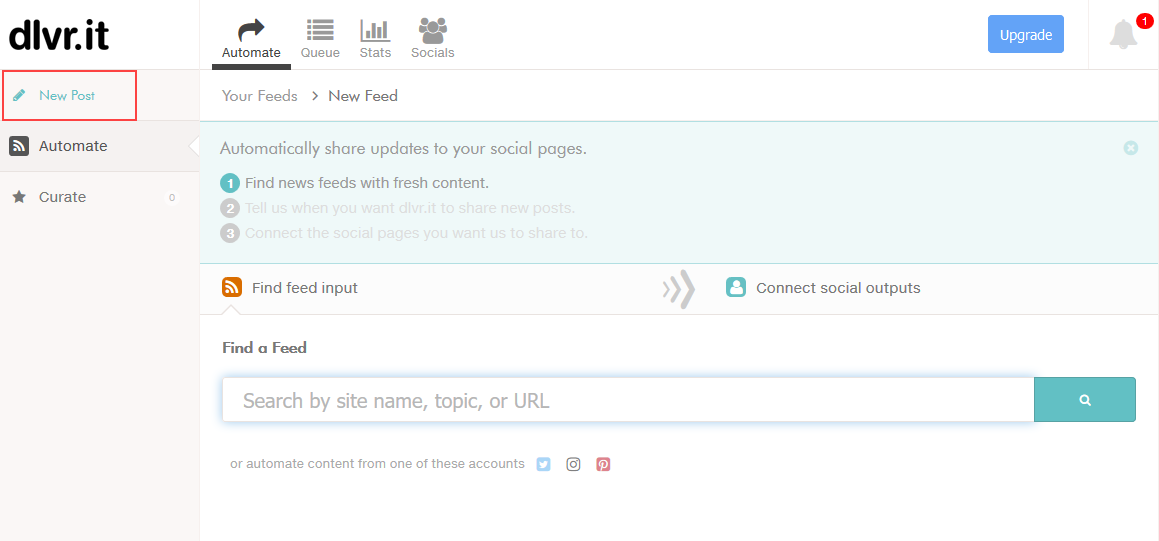 2) Enter text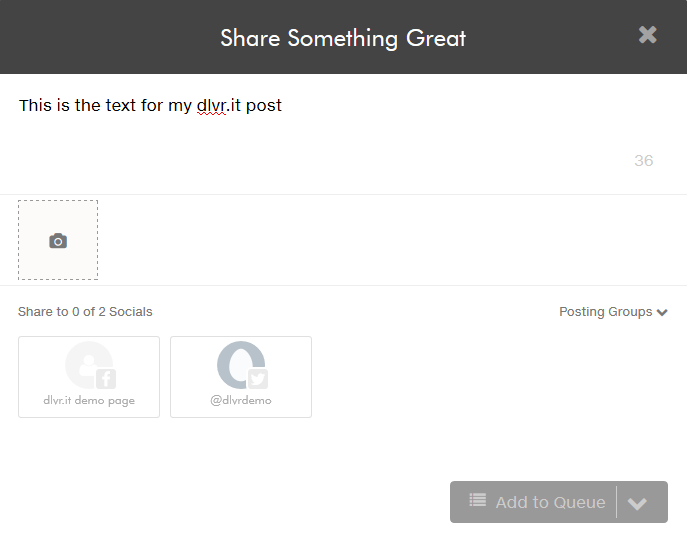 3) Add a picture (optional)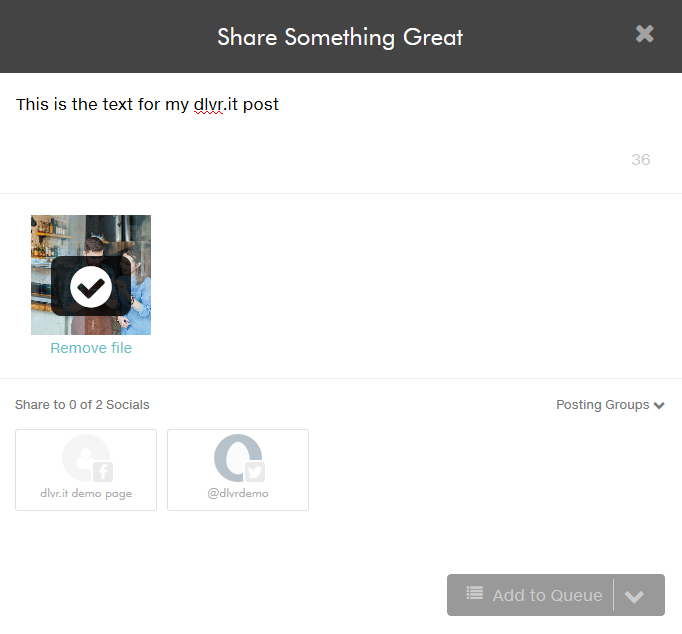 4) Select the social networks
5) Click 'Add to Queue'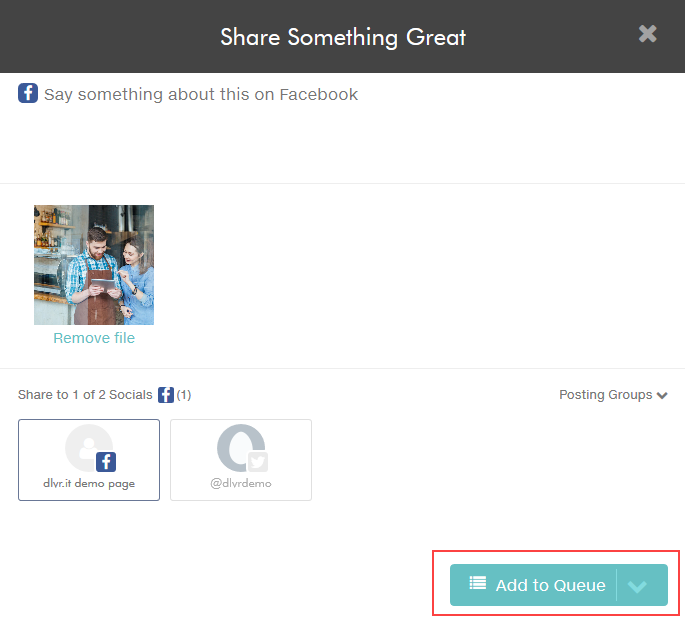 How to Create a Posting Group
1) Follow the instructions for Manual Posting above through set 4.
2) Once you have more than one social network chosen, click 'Posting Groups'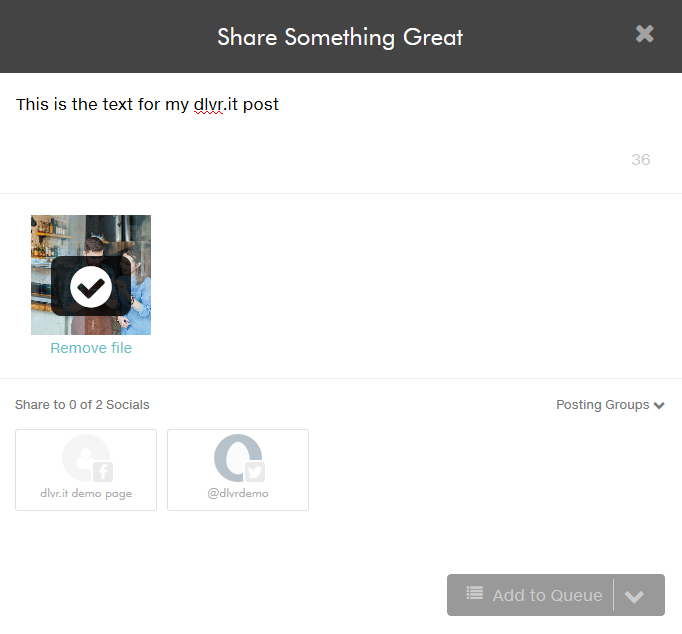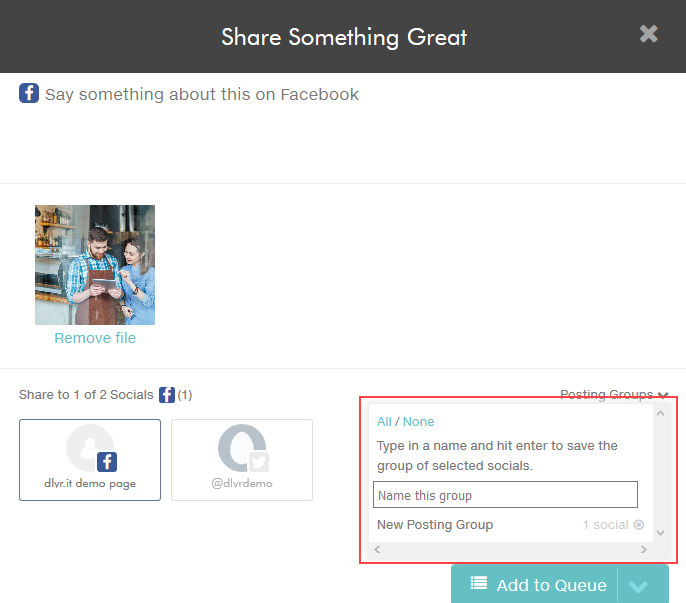 3) Name your Posting Group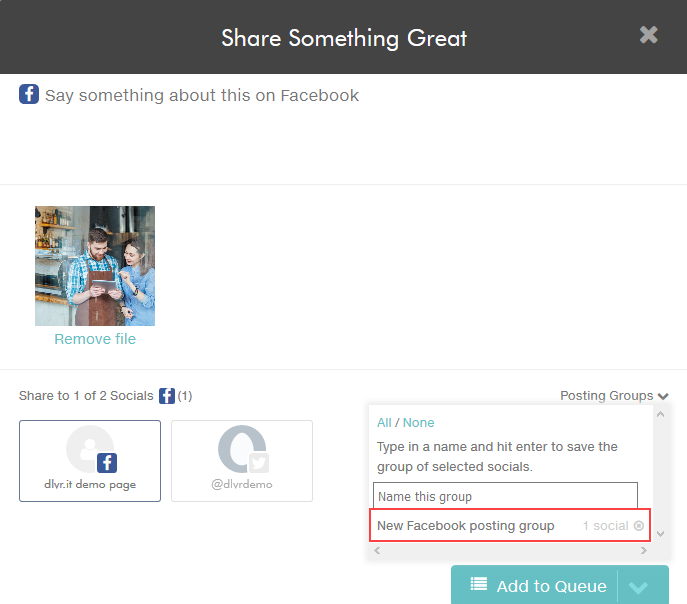 4) Click "enter" on your keyboard to accept the new posting group
5) Click 'Add to Queue'