Our system facilitates a direct connection from Pinterest into your feeds so that we can retrieve and post your items automatically.
Please note: As of August 1, 2018, dlvr.it is no longer able to support posting to Facebook profiles. For more information, check out our support document.
1) Sign In to your dlvr.it account and click Add Feed.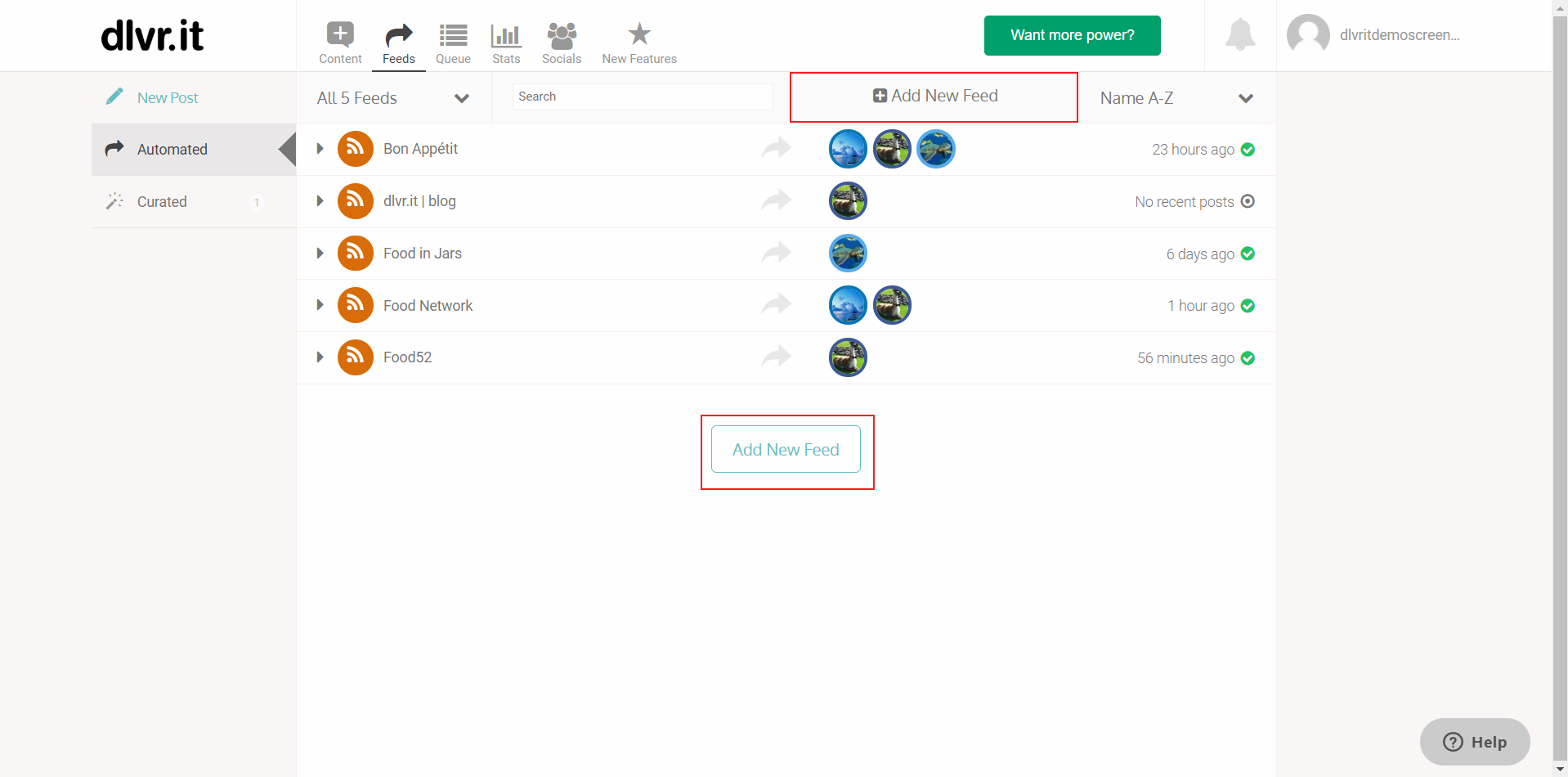 2) Click the Pinterest icon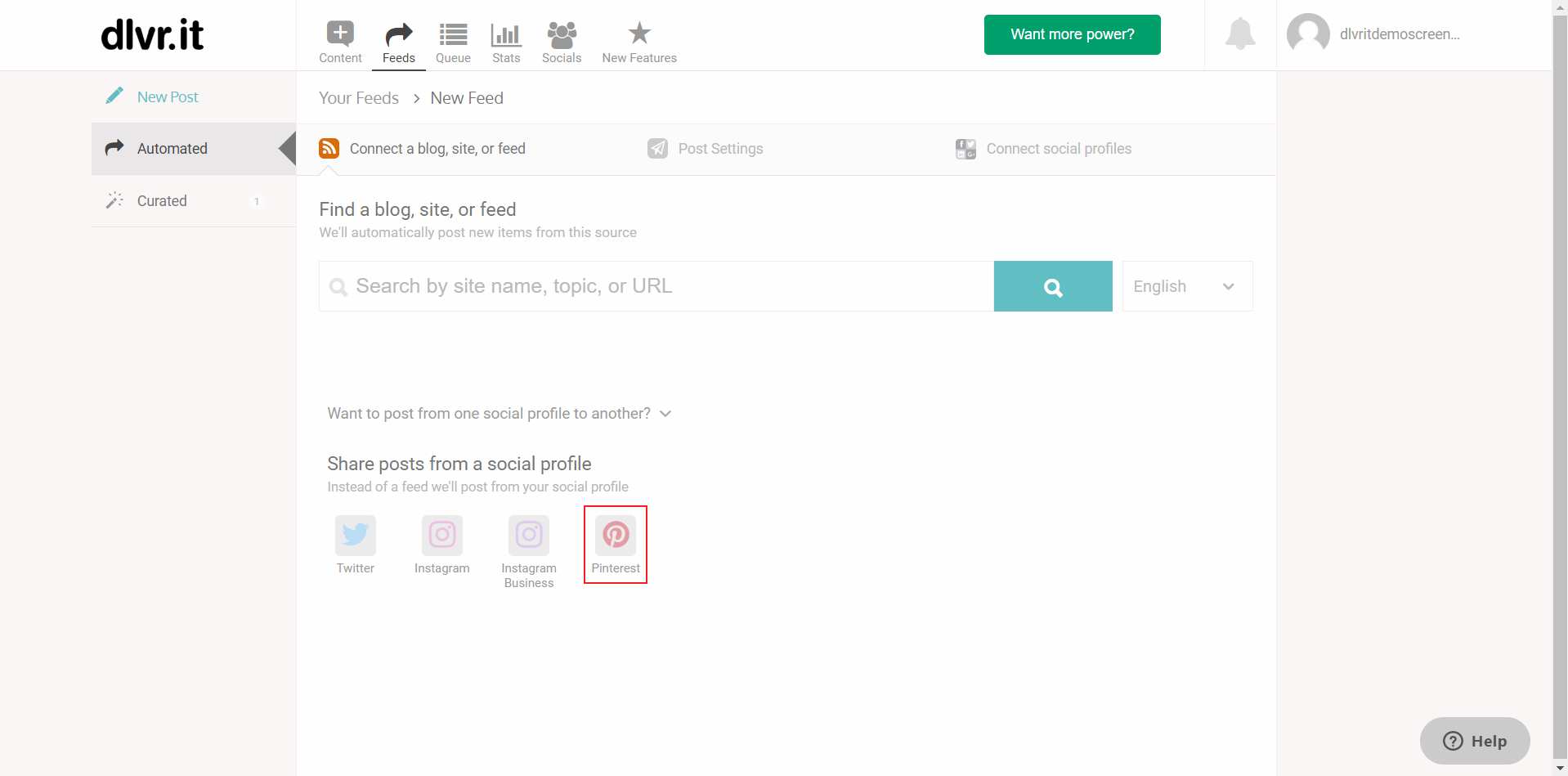 3) Enter the Pinterest username and click Connect Socials

To find your Pinterest Username, log into Pinterest and go to https://www.pinterest.com/settings/. Scroll down to the Profile > Username section. Your username will look something like this http://pinterest.com/username. Just enter your username in dlvr.it and not the entire URL. (Please don't include this part: http://pinterest.com/)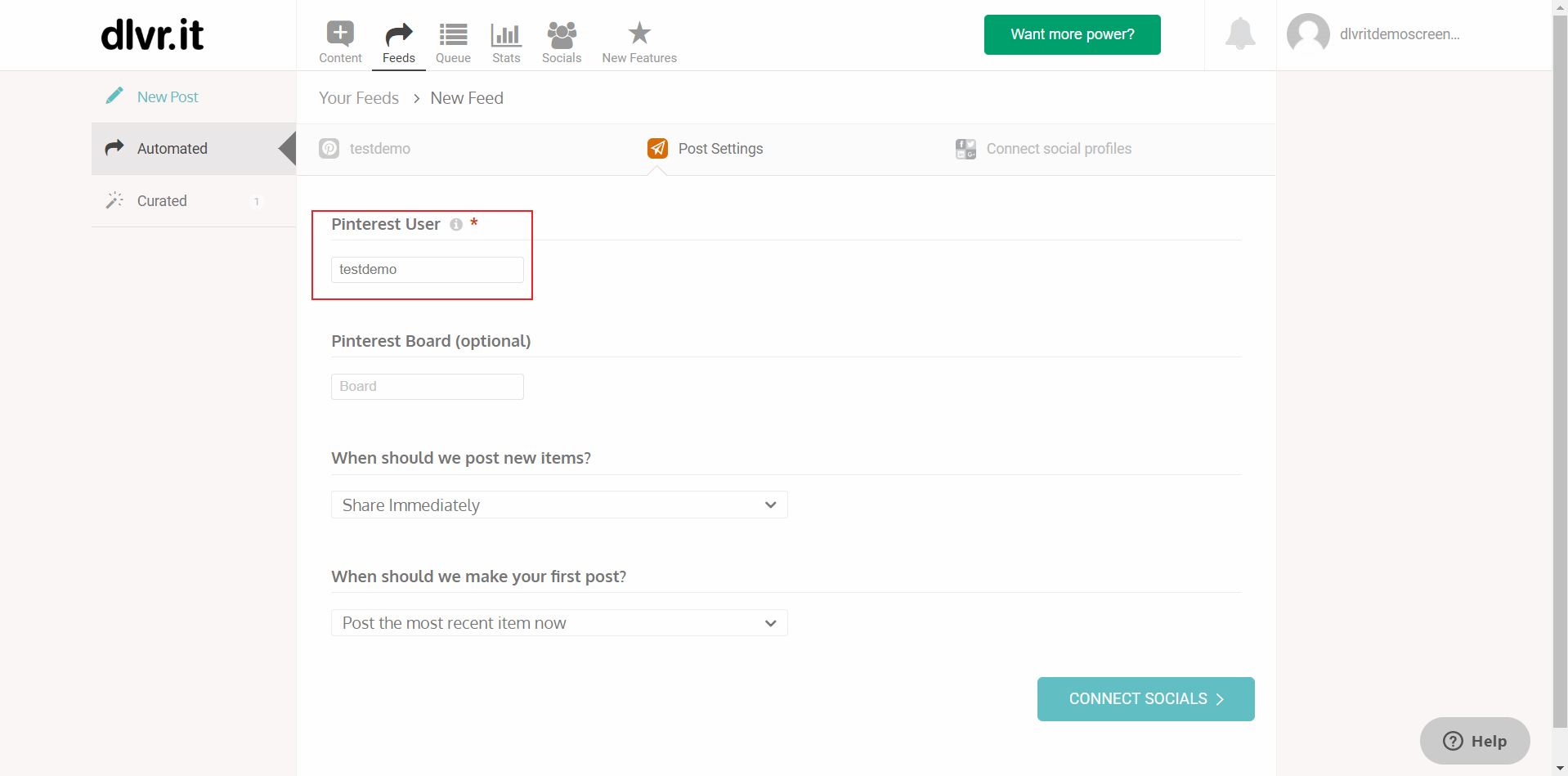 4) Choose a Pinterest Board (optional)

You can optionally connect a specific Pinterest Board to dlvr.it. You'll need to enter your Pinterest username and the name of the Pinterest Board.

dlvr.it cannot connect to secret Pinterest Boards
5) Select your social networks and click "Start Posting"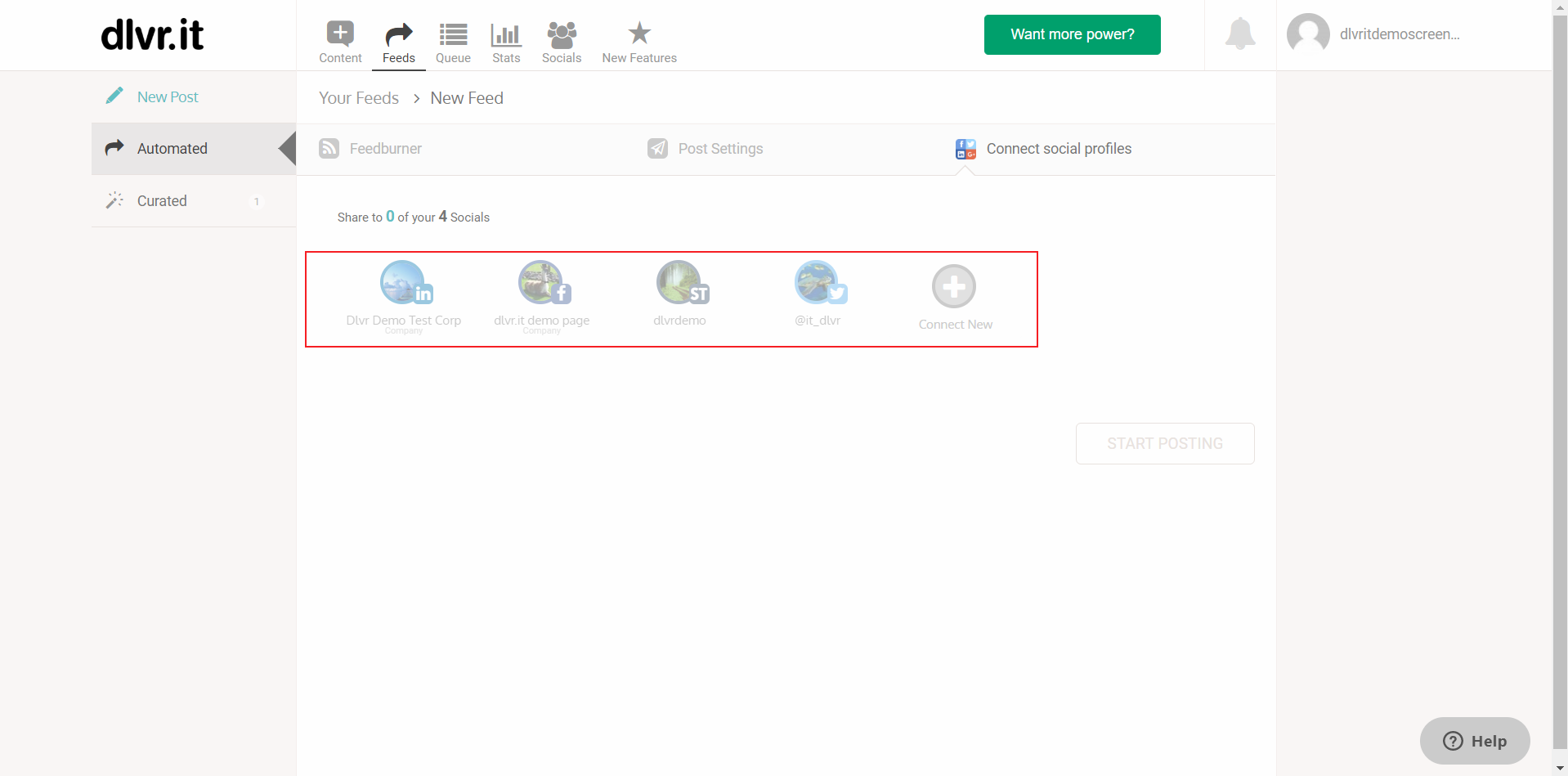 6) You're all set!
Here's an example of a Pinned photo posted to Twitter: