Google My Business offers many variations of posts, but at this time, dlvr.it is only able to support Call to Action posts. These posts consist of a Photo, Link (Button), and Text. There are a few variations of this post type that you can configure.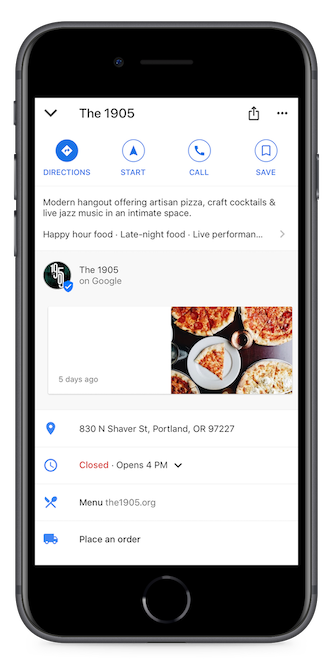 First, you can switch the text on the button in your Google My Business post. We are able to support the following text options: Book, Order Online, Buy, Learn More, and Sign Up. There is an additional "Call Now" option, but dlvr.it is not able to support at this time.
To configure your button text:
1) Click on Socials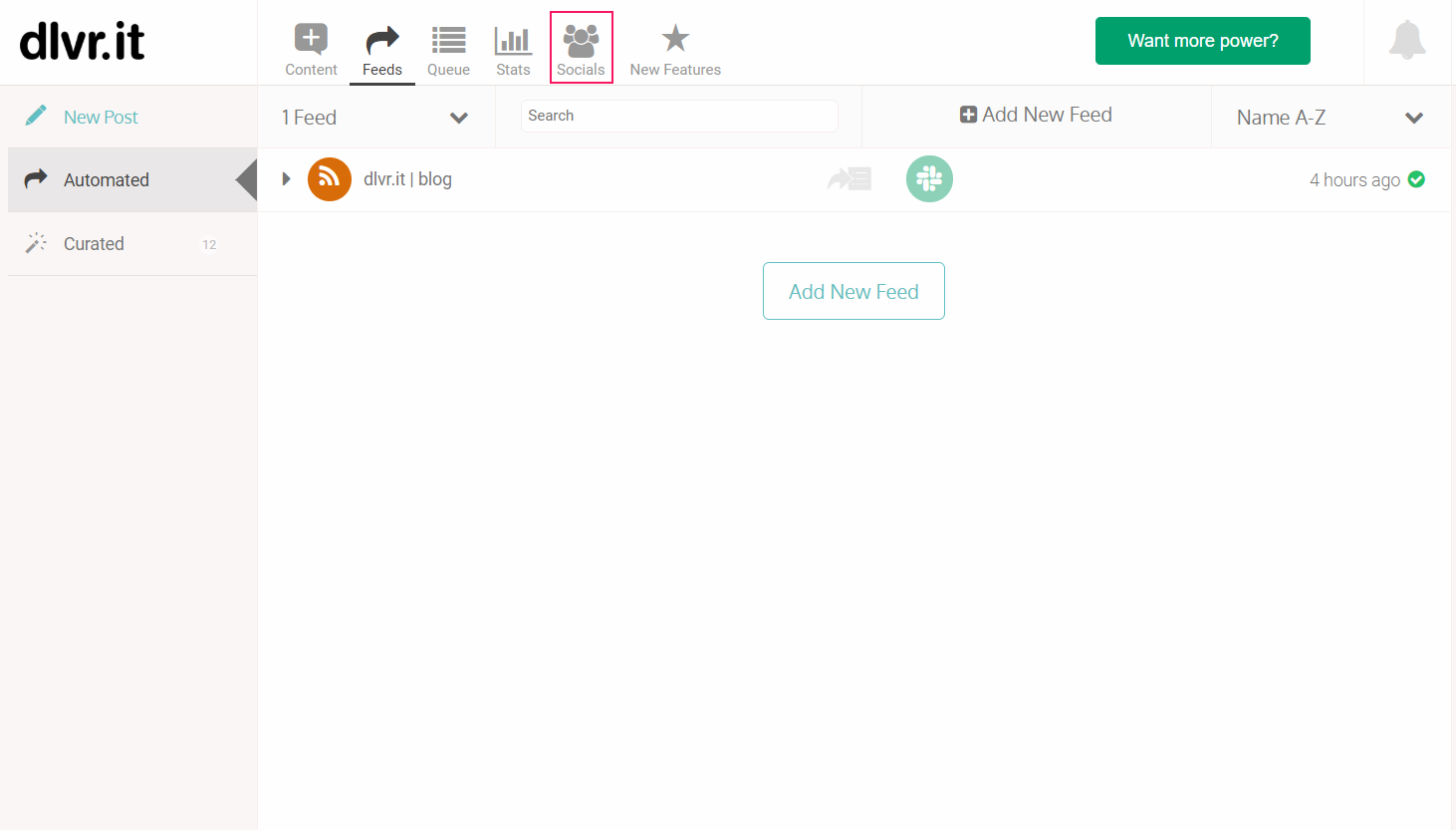 2) Click on the Google My Business account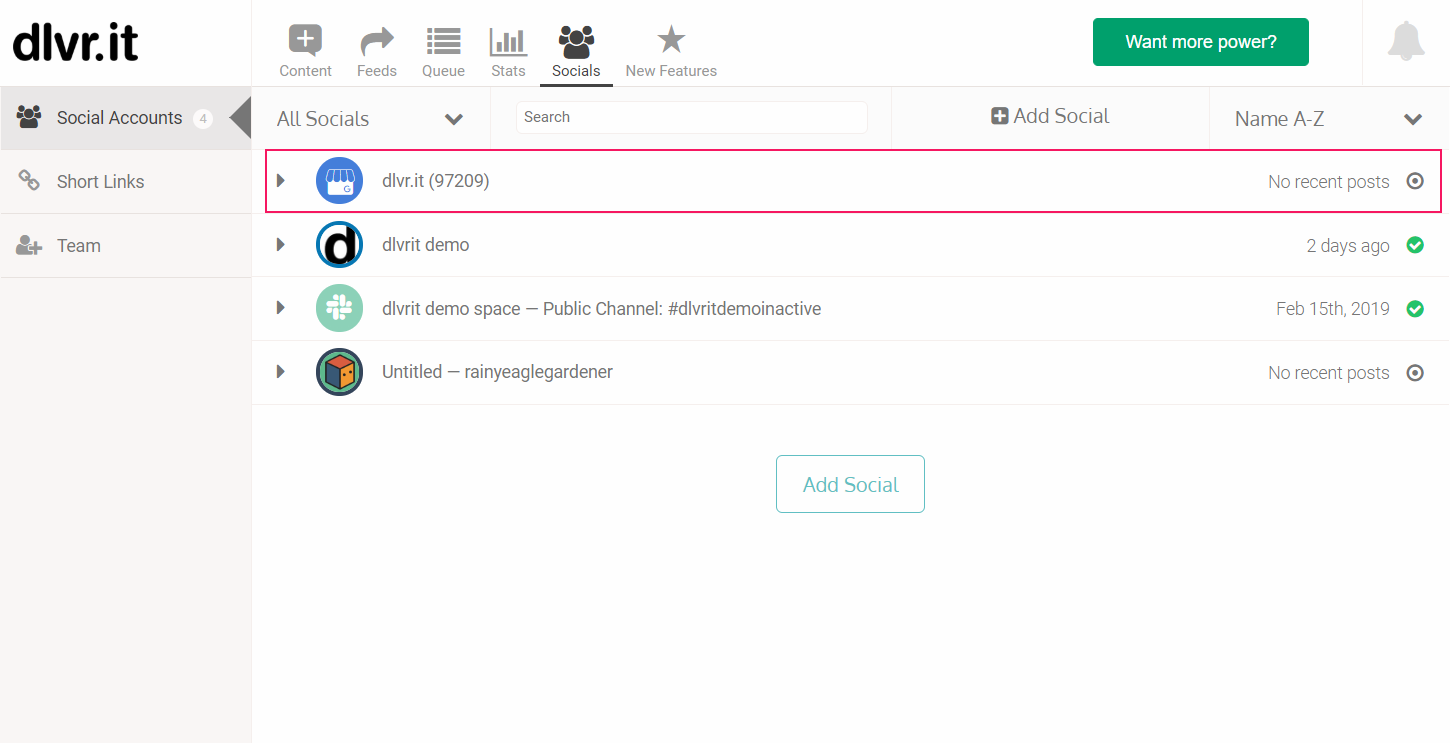 3) Click on Edit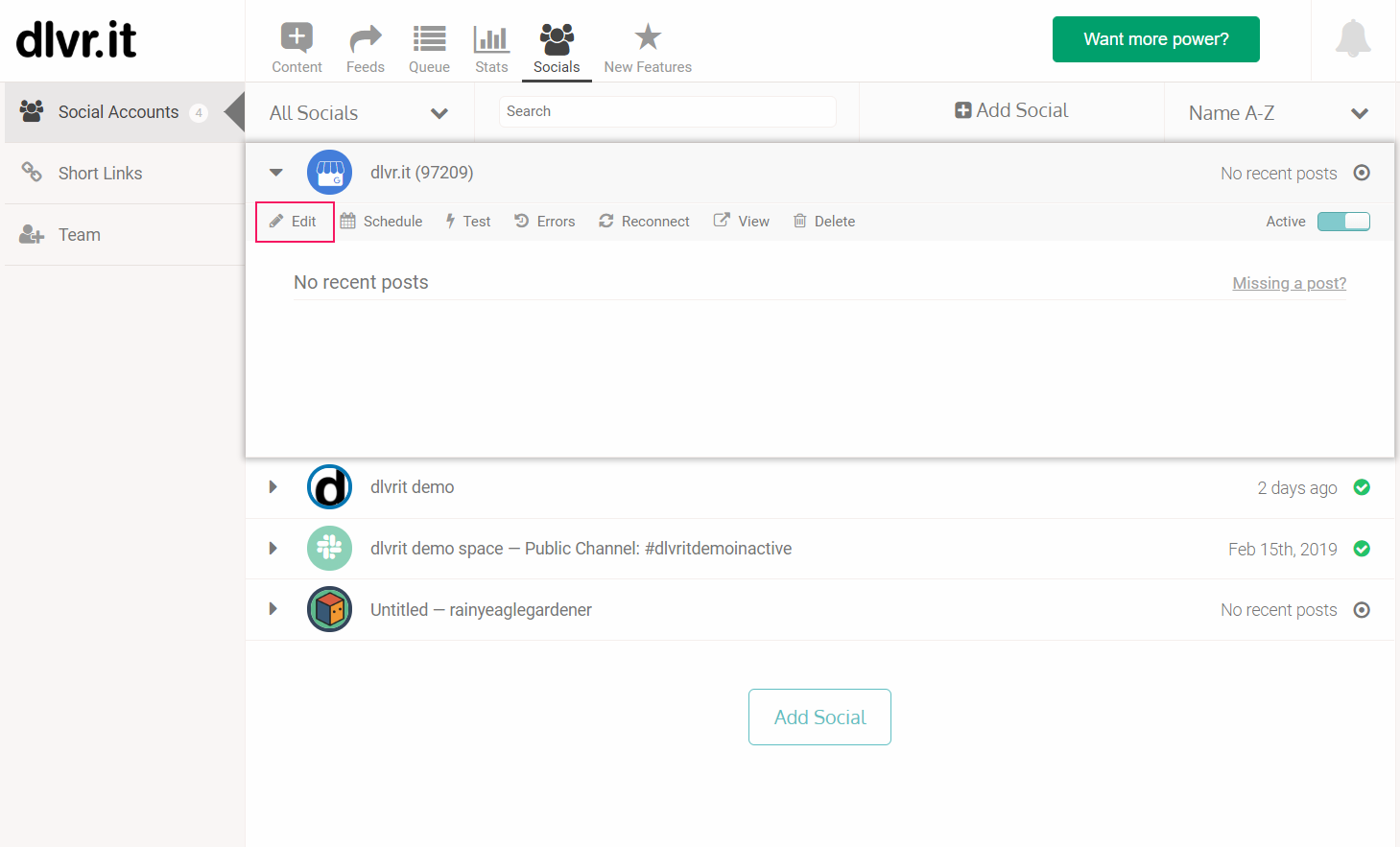 4) Select the text that you'd like to use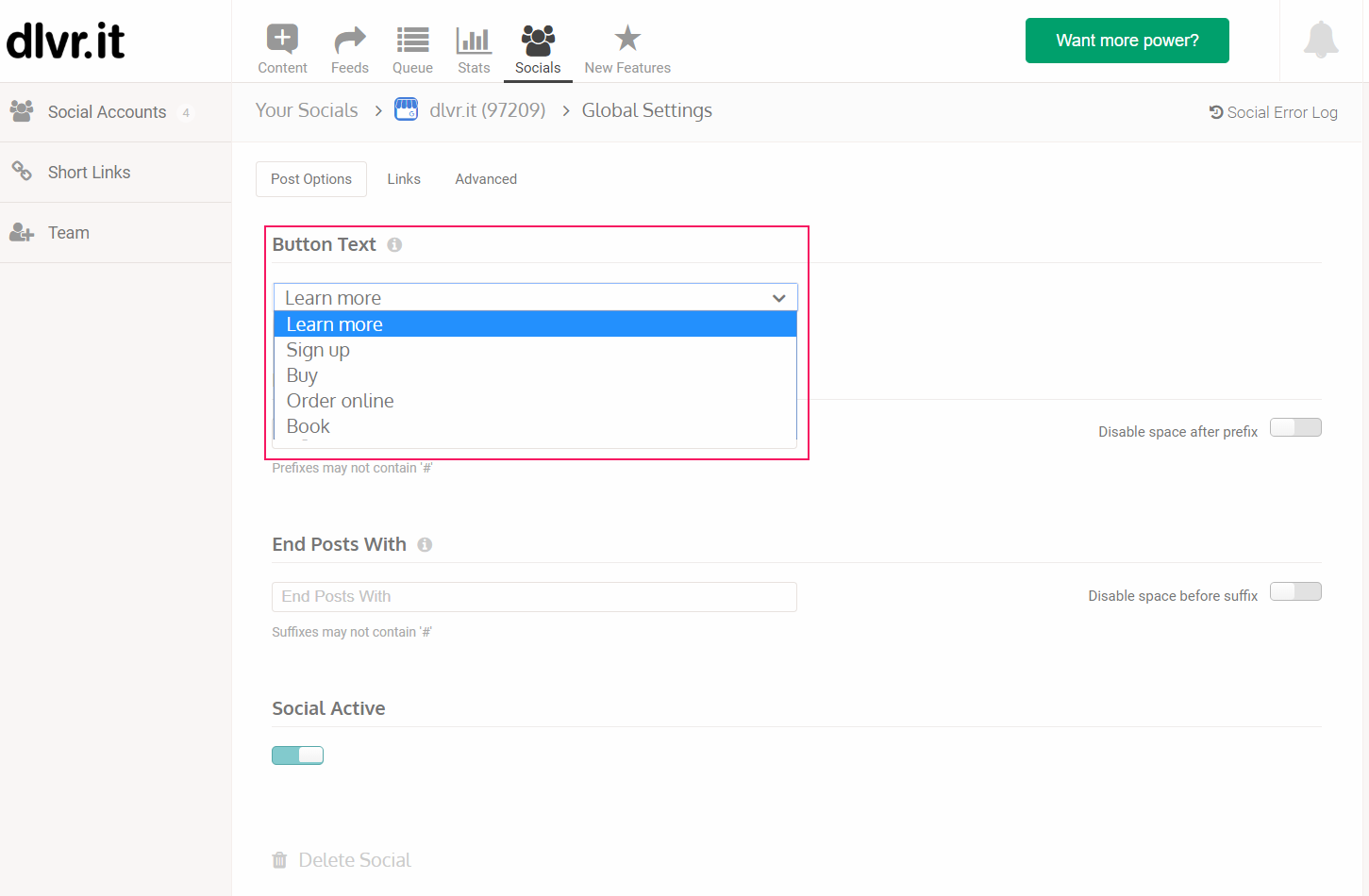 5) Save
The other configurations that can be done have to do with posting style. You're able to include text, photo, and button, or any combination that you'd like to use. You can configure these options using the same steps as above.