LinkedIn has made the world of sending content to their site via third party applications even more exciting! You are now able to send photos directly to LinkedIn via third party applications like dlvr.it. This means that you can now schedule your photo posts ahead of time!
To get this process started, follow the steps below:
1) Navigate to the dlvr.it Feeds tab and click on New Post.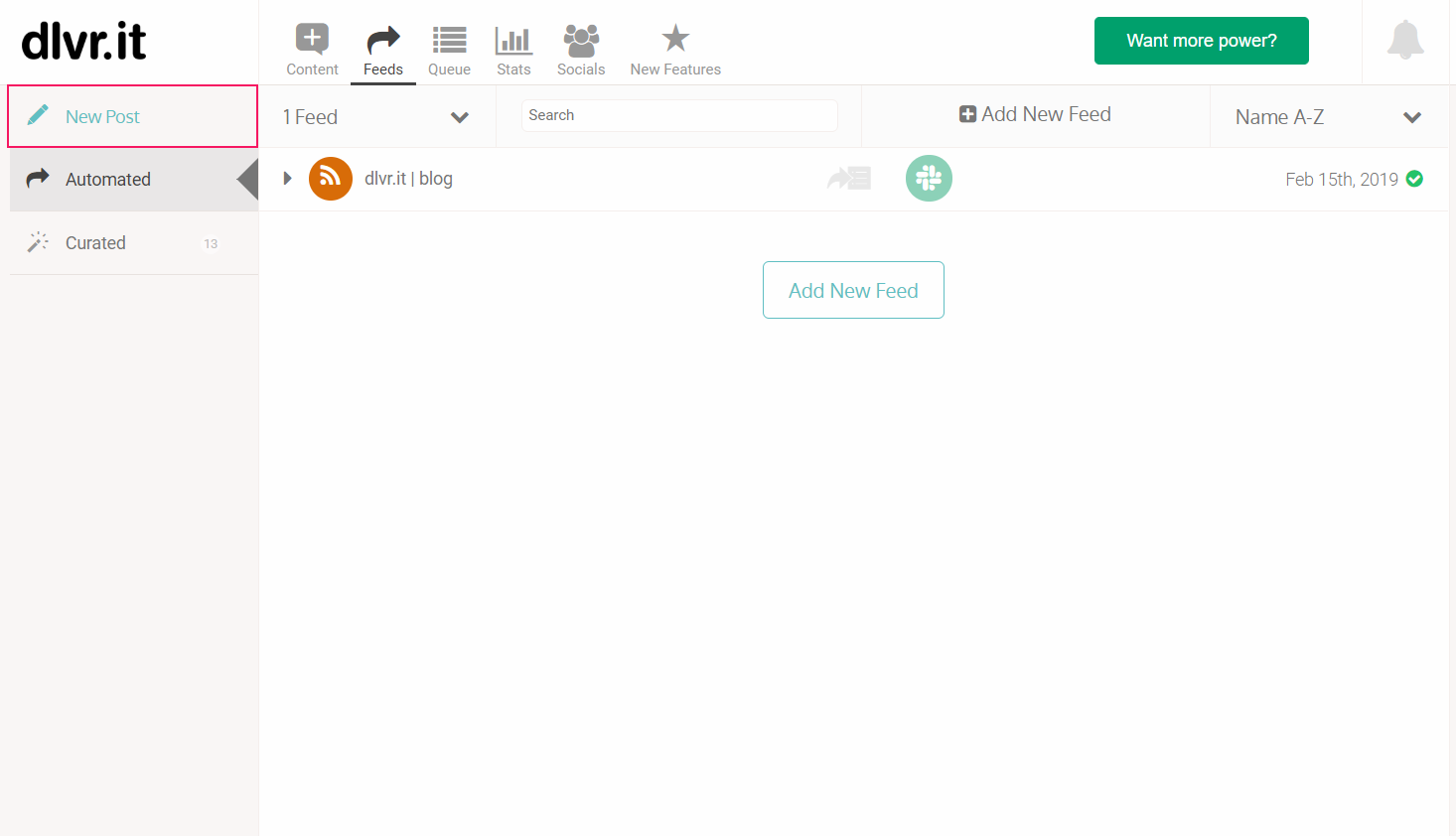 2) Enter your post content and click on the camera icon. Add your image and then select the LinkedIn account or page to which you'd like to post.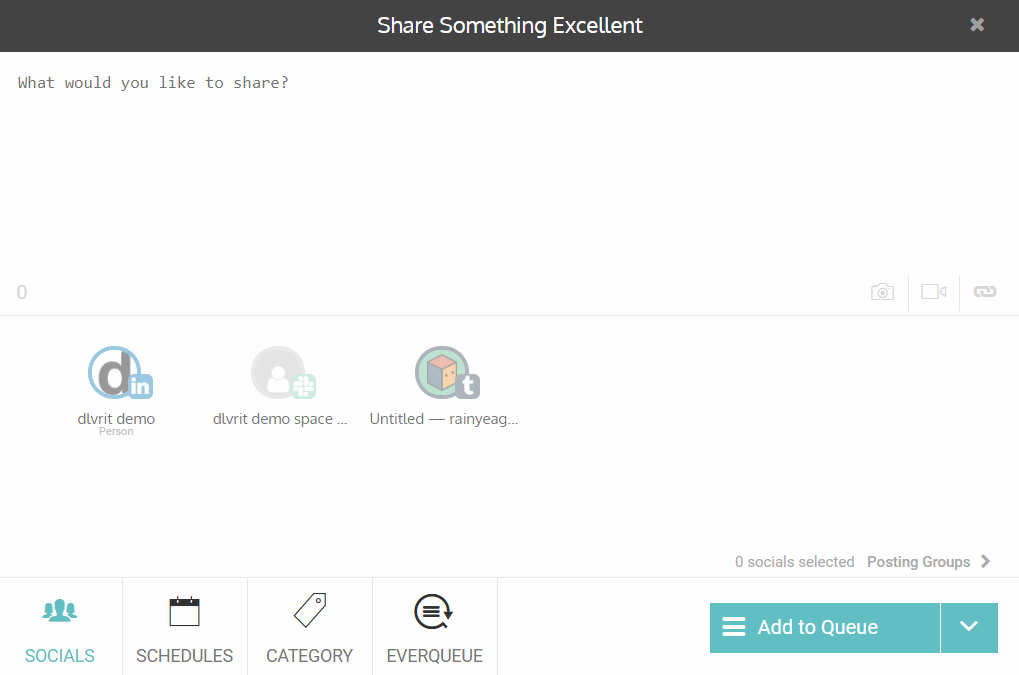 3) Select your post option (Share Now, Schedule, Add to Queue).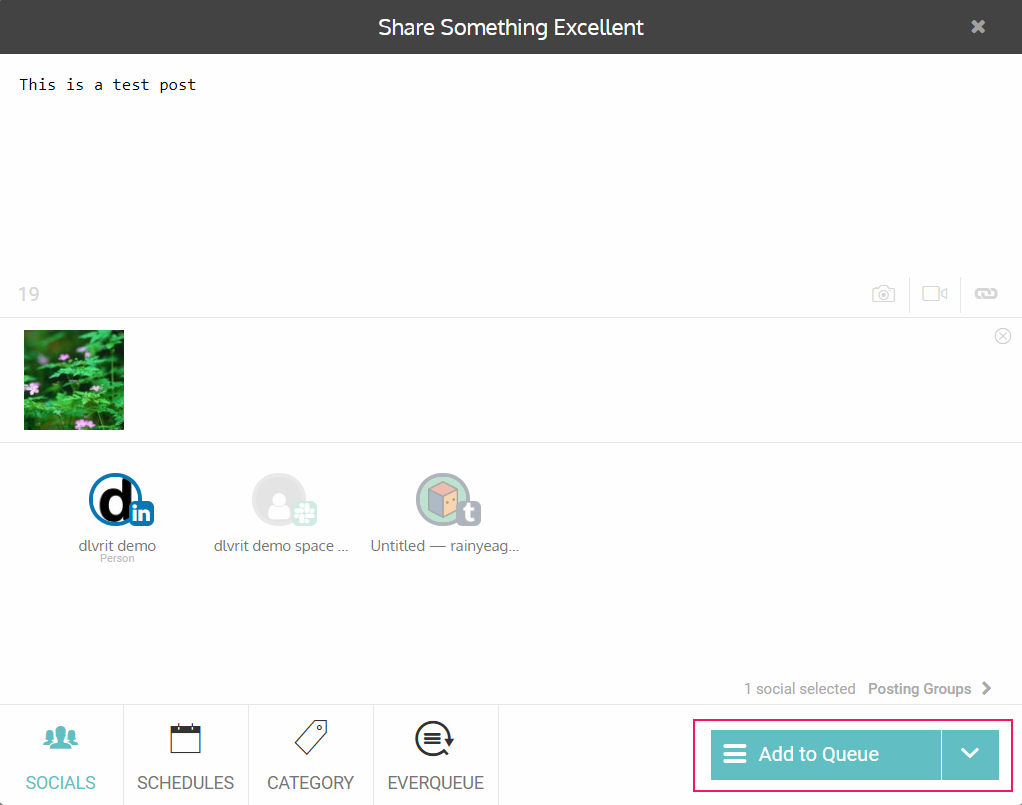 4) Check your LinkedIn account! Your new photo post is done!