We're excited to announce our brand new Auto Detected Hashtag feature! If you are having trouble choosing the hashtags for your post, we can choose them for you! If your feed or linked webpage has category tags, we can use those to automatically generate hashtags for your posts.
To set this up, follow the steps below:
1) From your Feeds tab, click on the feed and click Settings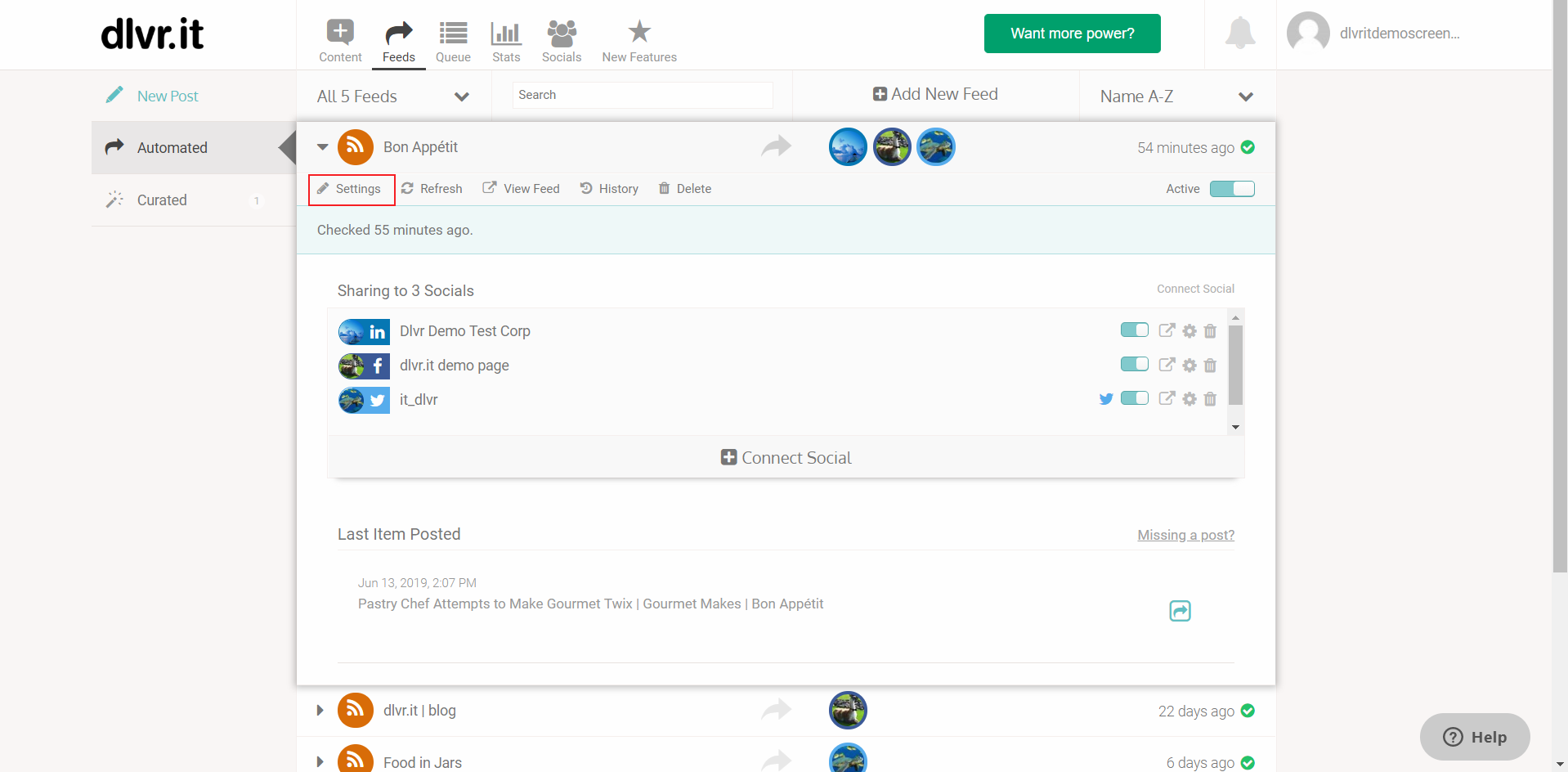 2) Click Hashtags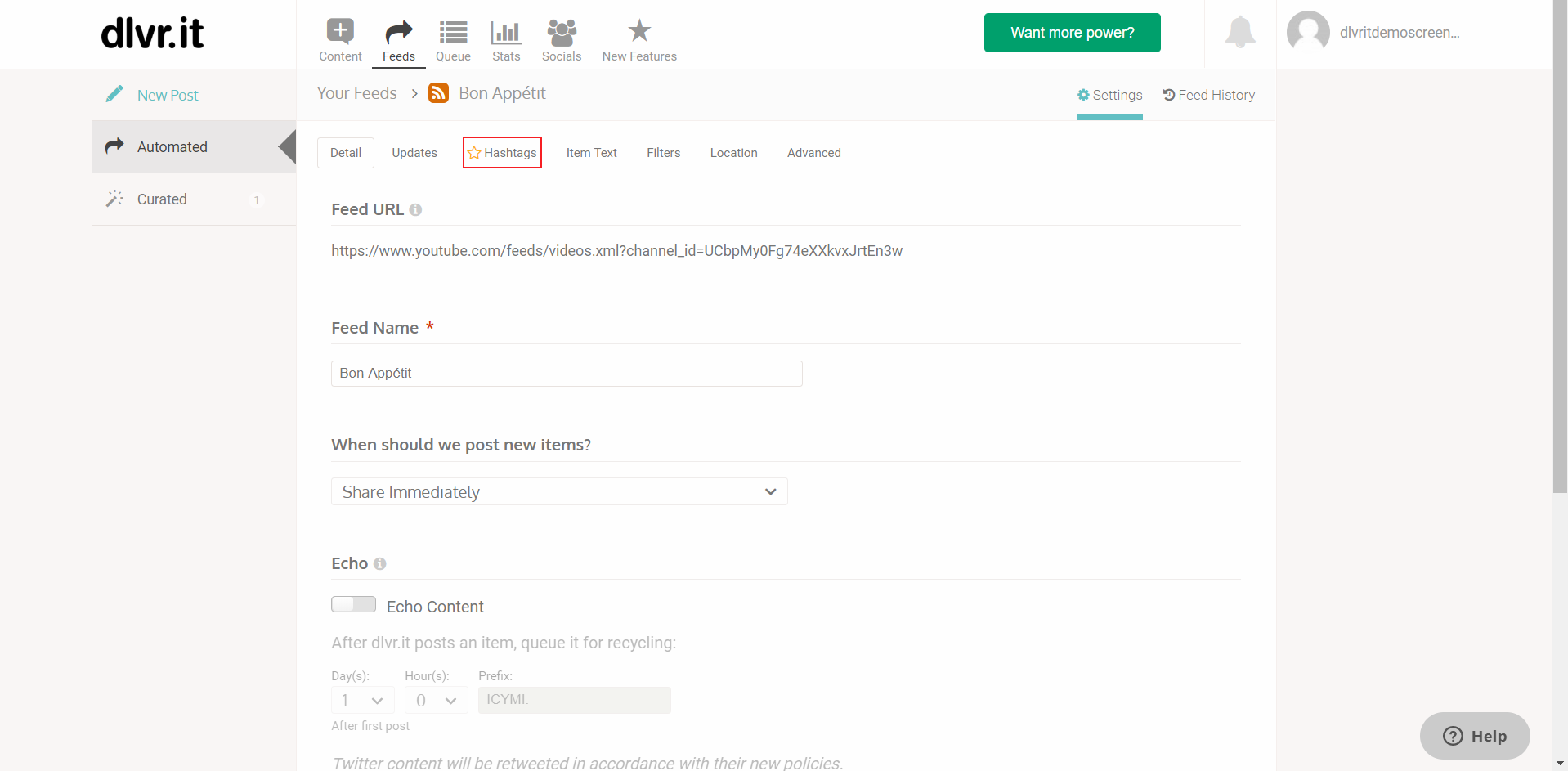 3) Select the dropdown menu and select the Auto-Detected Hashtag option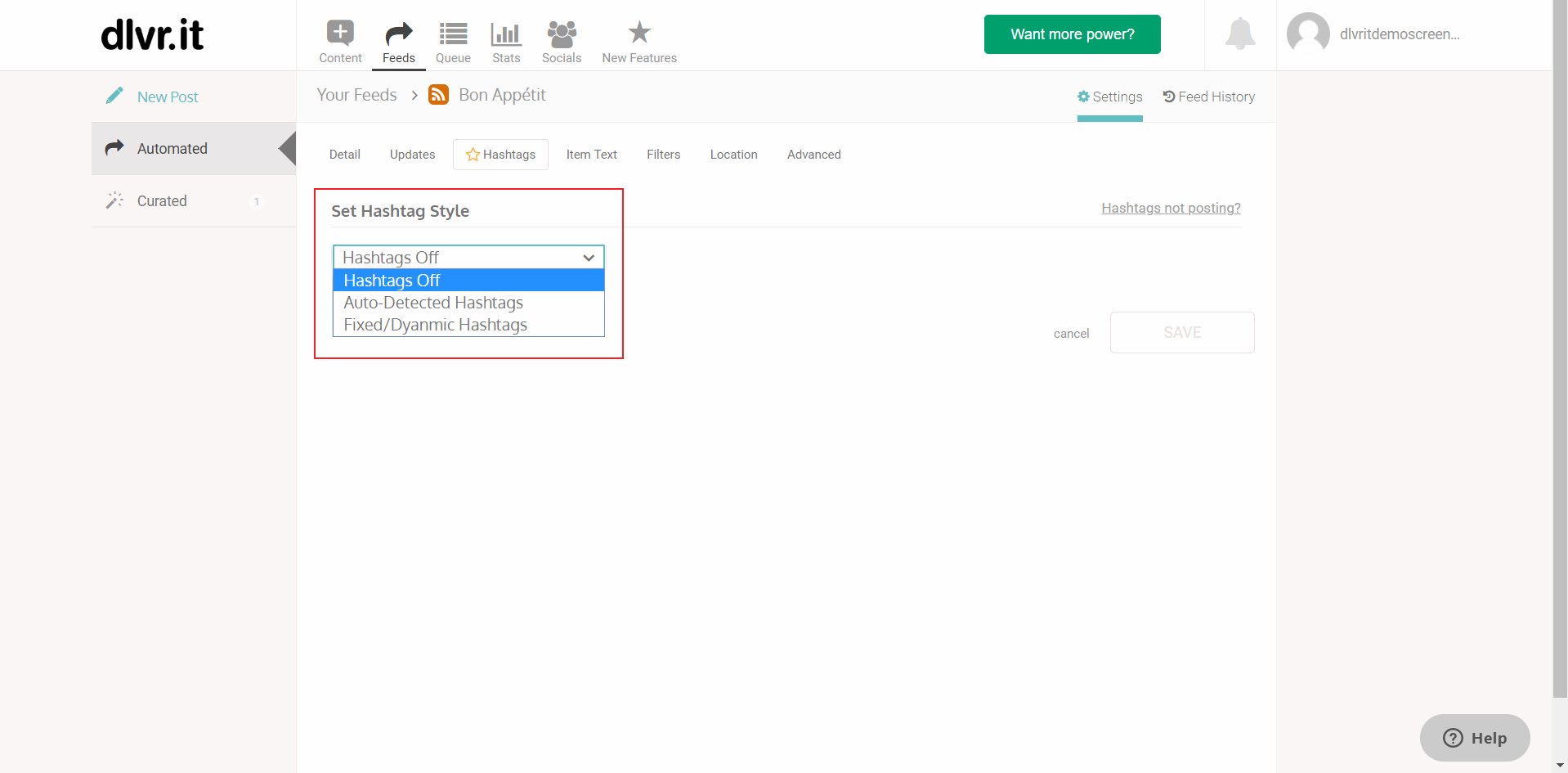 4) Edit your options to choose how many hashtags per post, whether we will find them in your feed or on your webpage, and how to handle blank spaces.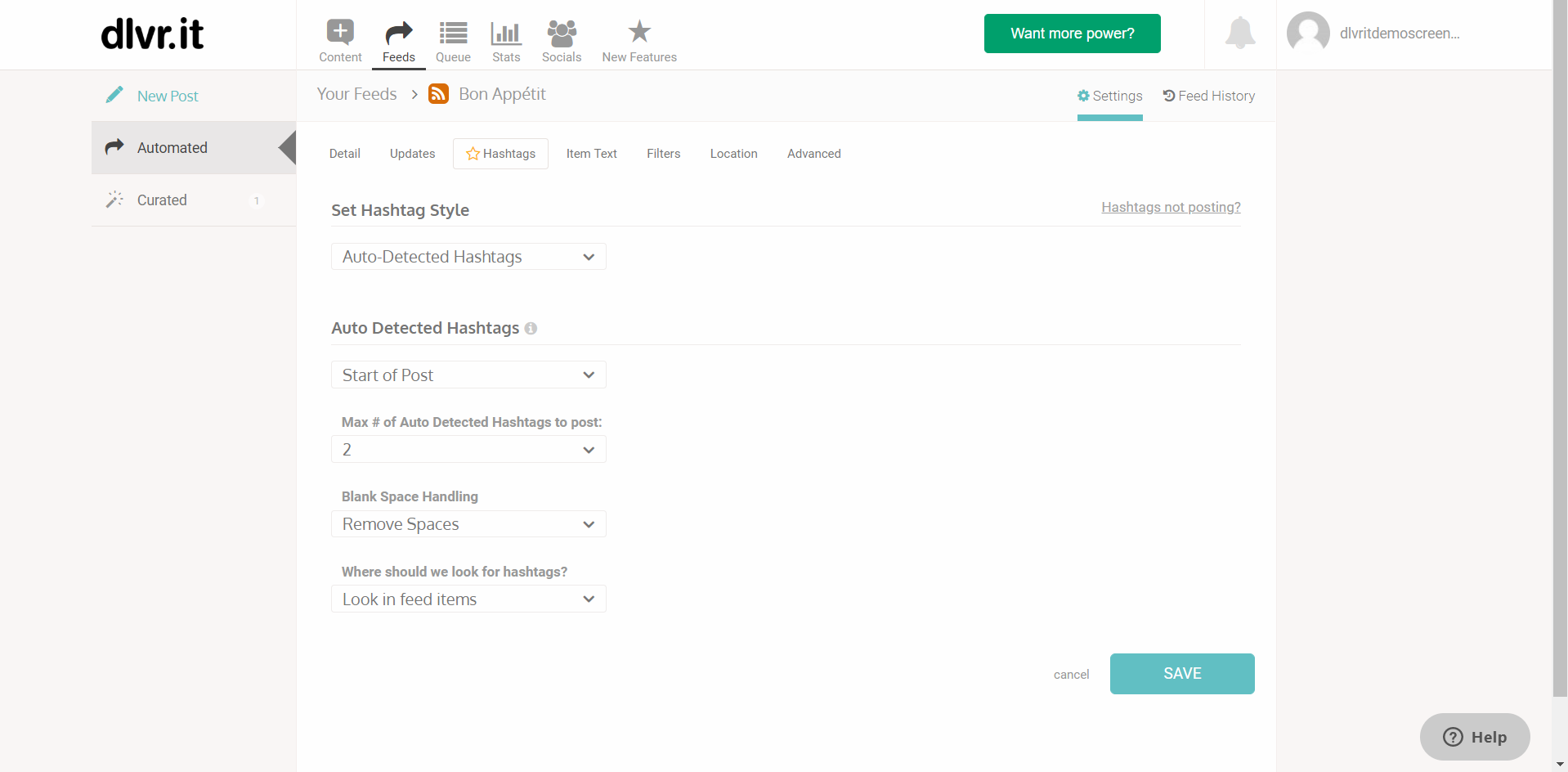 5) Save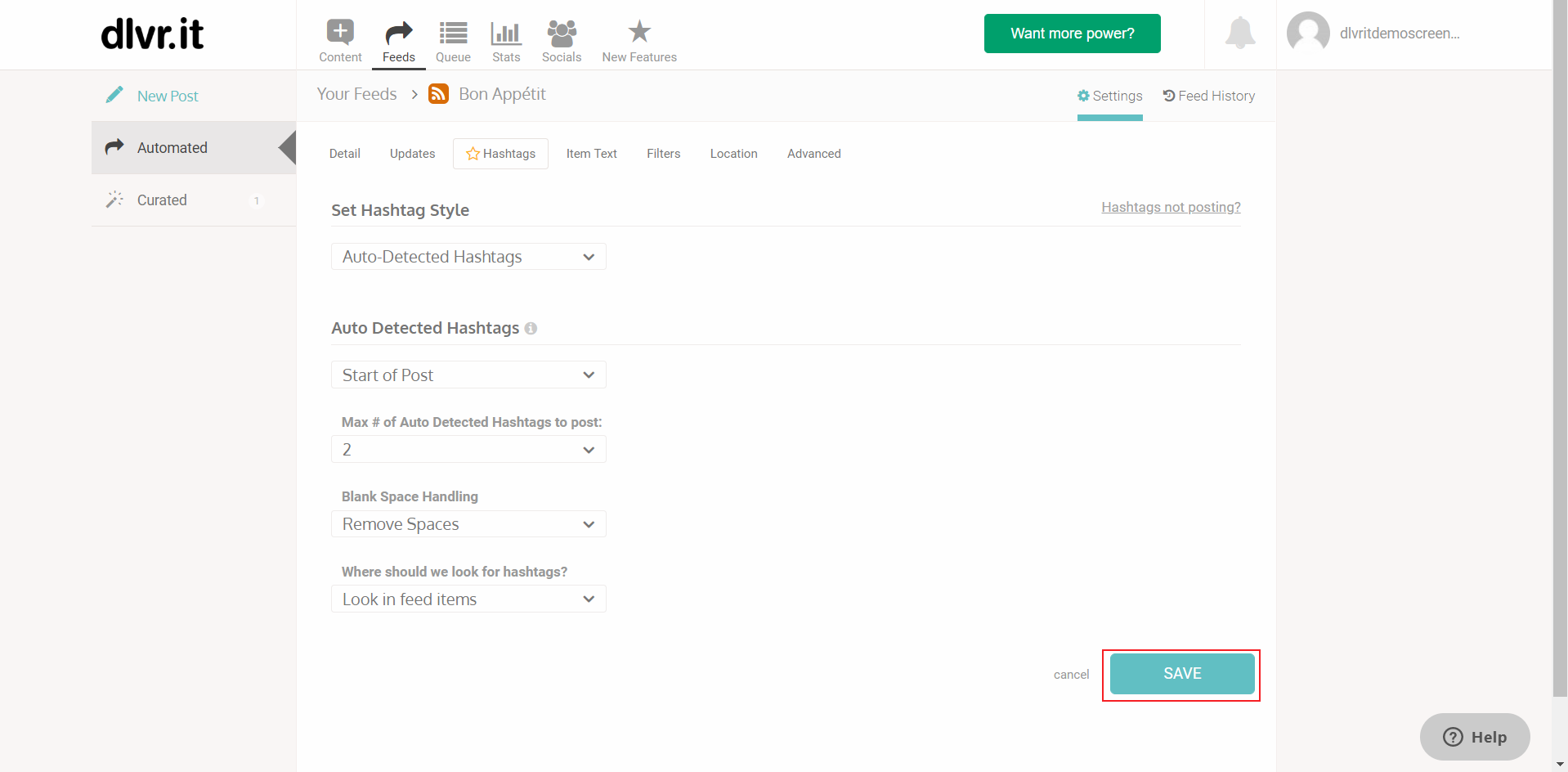 And you're all set!
For more awesome hashtag options, check out our other hashtag features!