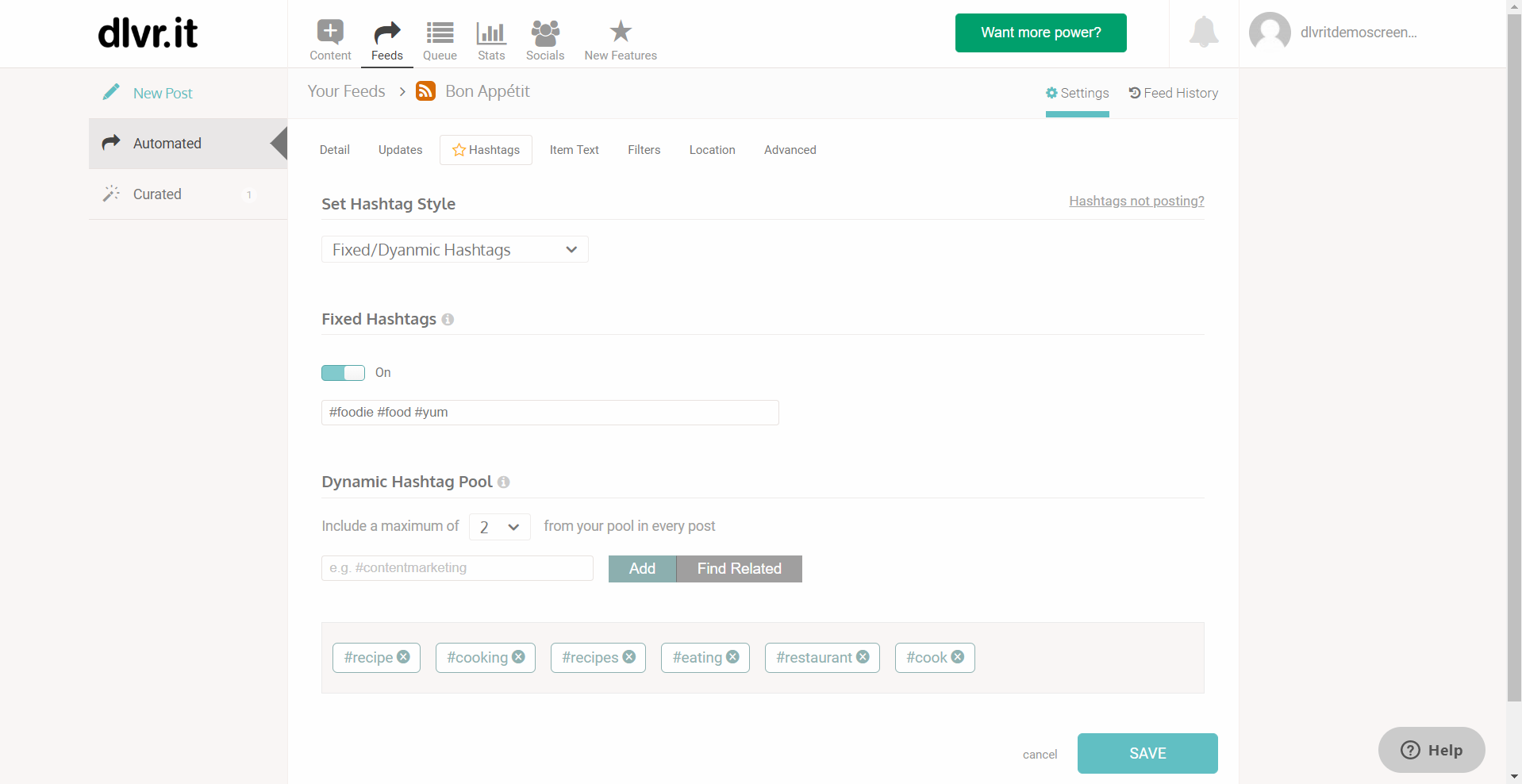 The Dynamic Hashtag Pool helps your attract new customers and viewers by rotating the hashtags included in your posts. For each post, we'll dynamically select hashtags from pool of relevant, high-performance hashtags.
As part of the dynamic hashtag pool feature, we provide search function that will help you find and build a set of high performance hashtags.
Once you've provided your list of Hashtags, you can opt for us to select and post up to 5 Hashtags per post. We'll automatically select hashtags from your pool and add them to each post.
For more hashtag options, check out our other hashtag features Fixed Hashtags & Auto Detected Hashtags.