Because there are many sources for a potential error, it can be difficult to understand where those logs are kept, and how to access those logs.
When you're missing a post, the best place to check first is the Feed History. This will tell you if there was a post found, or if the Feed was experiencing any errors.
To access the Feed History, click on the Feed in question, and click on the History button: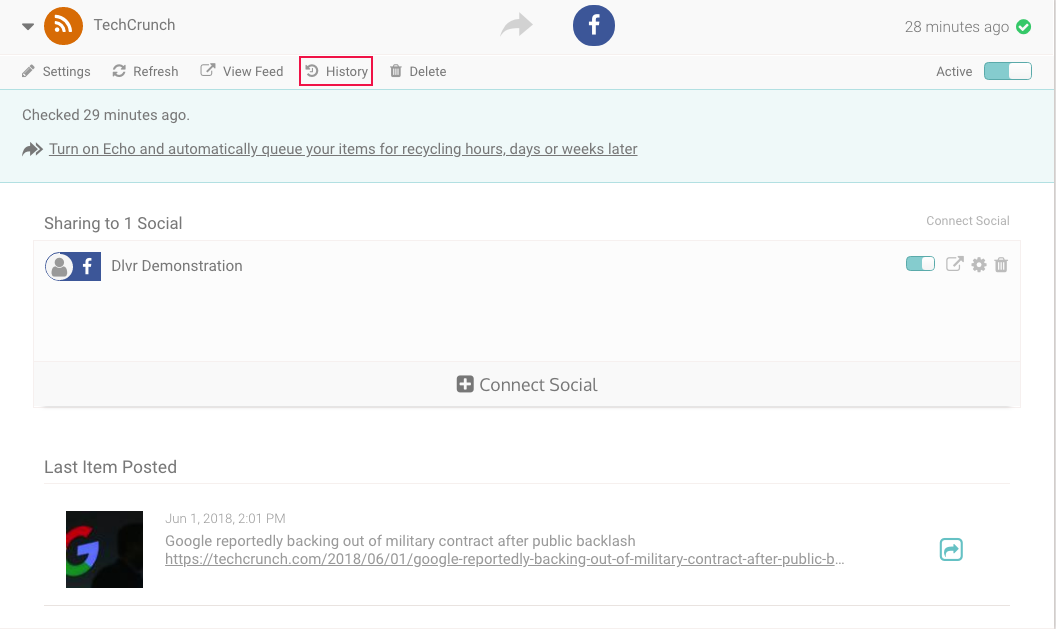 Your History will look like this: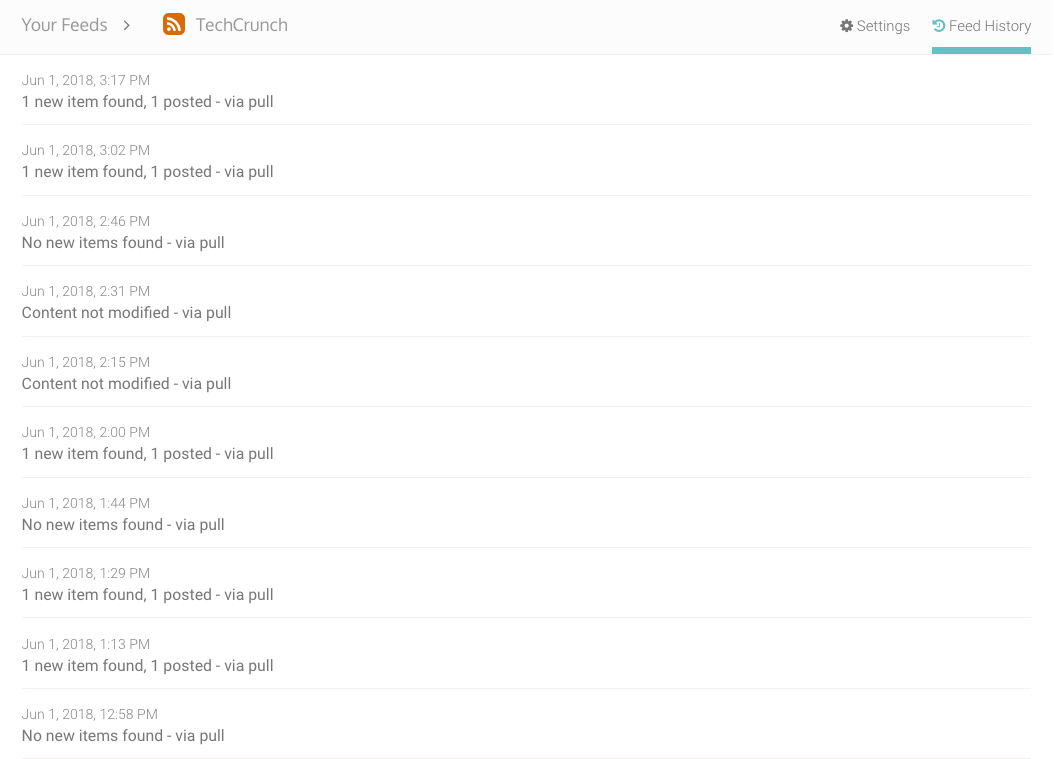 If there are no errors found, then there might have been an issue posting before it was sent to your Socials.
To access your error log on your Socials, click on your Socials tab:

Then click on the Social to expand it, and click on the Errors button: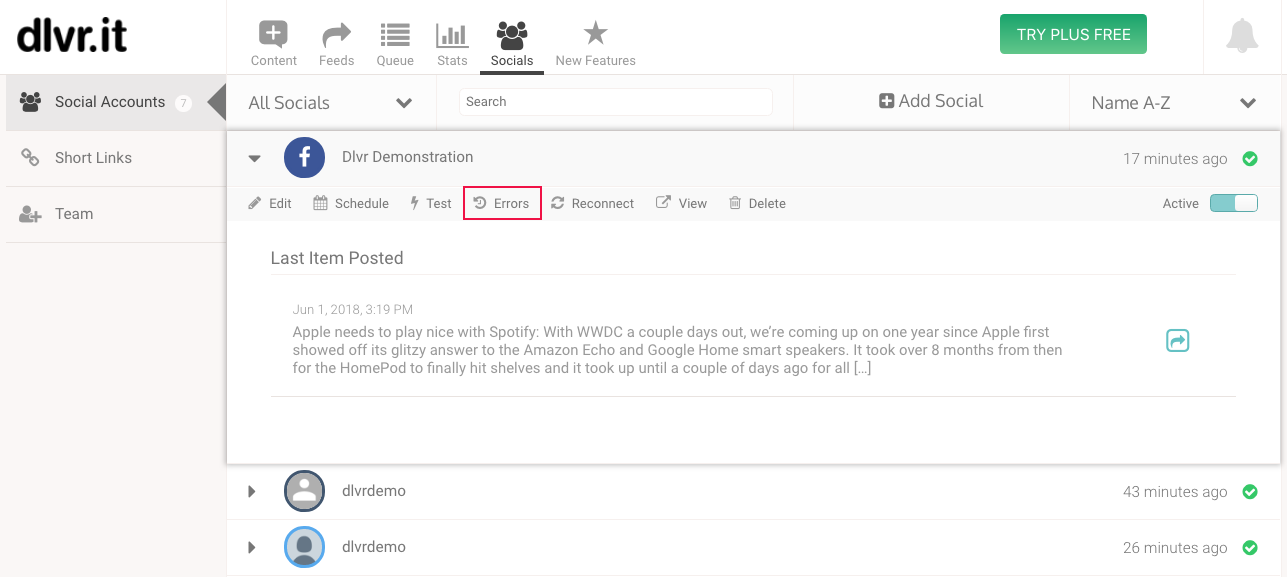 The resulting page will look like this:

Some common errors that might appear here may need some explanation. Most commonly, you will find Twitter post errors in this section. This will relate to duplicate posting in some cases. For more information about duplicate posting rules, check out our document about new Twitter rules here.
If you are finding errors that are not listed in that document, you can check out our error glossary here.
Any errors resulting from content that didn't make it to your Social will be listed in either the Feed history, or in the Error log.
With any questions, please email support@dlvrit.com.