To help our users retweet content between Twitter accounts they directly control, dlvr.it now supports retweeting between a limited number of Twitter accounts.
To set up retweeting, you'll now need to define a Master Twitter account and one or more retweeter Twitter accounts when configuring a new feed.
To add new Twitter accounts to an existing feed:
1. Click on the feed that you want to change to expand it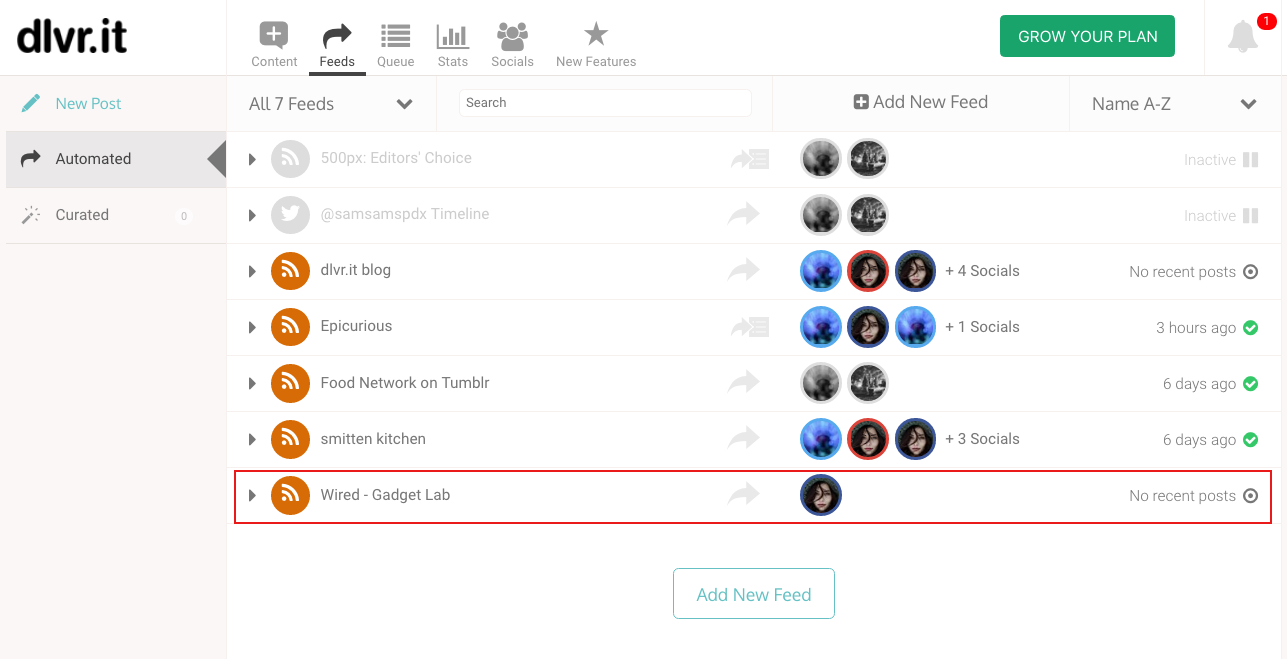 2. Click on the Connect Social button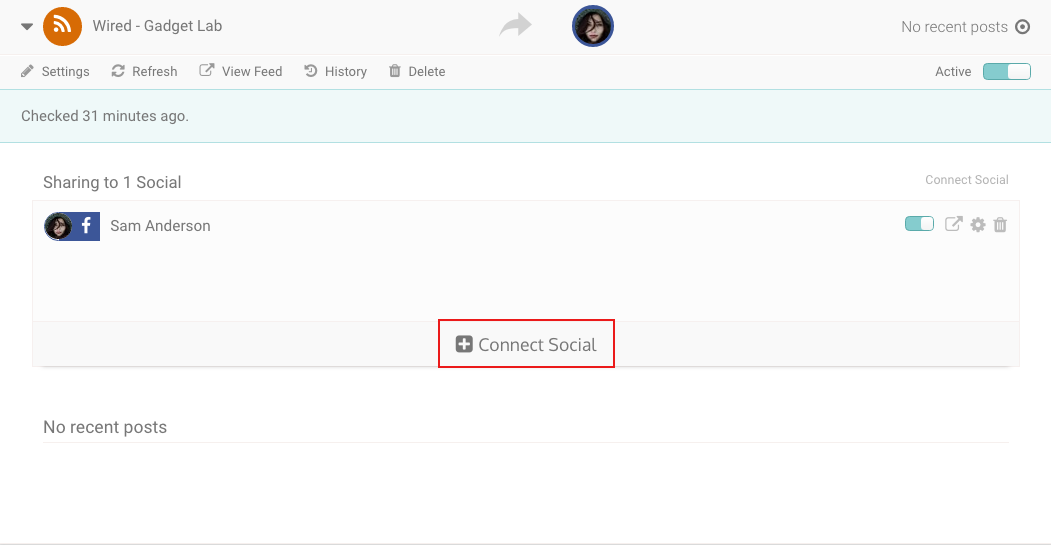 3. Click on the Twitter icon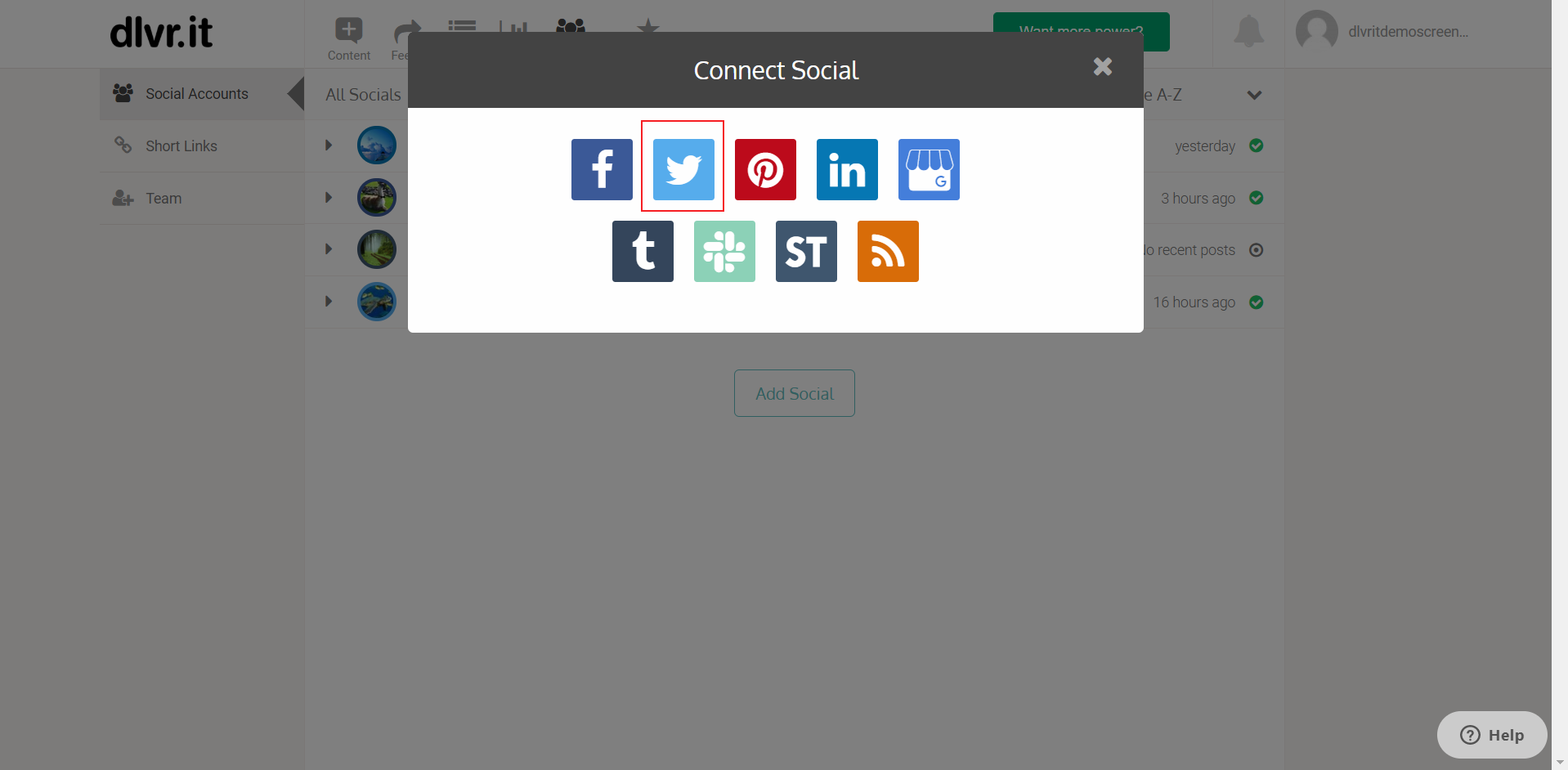 4. A window will appear that will show your existing Twitter accounts.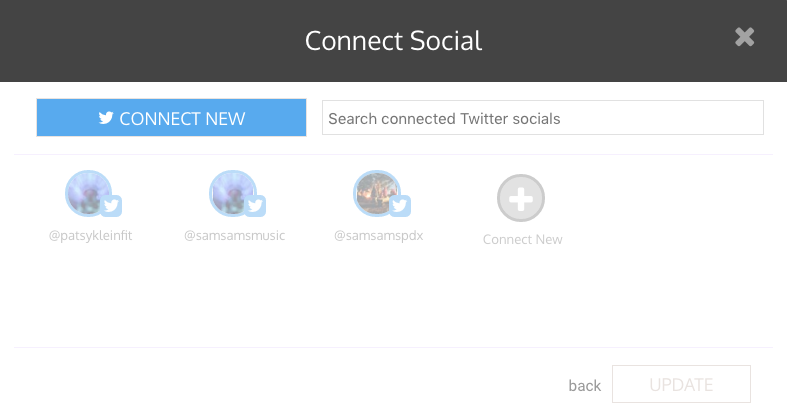 5. Click on the Twitter accounts that you'd like to set to Tweet and Retweet on your account. The first Twitter account that you select will automatically be selected as your Origin account, and then others will be selected as Retweet accounts.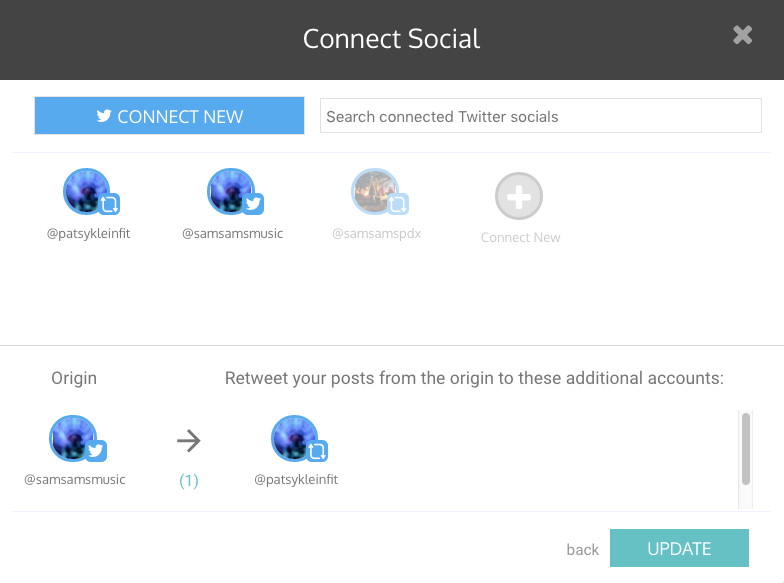 --If you'd like to change the Origin account, click on the Origin account, and you will be directed to a different page to select a new Origin account.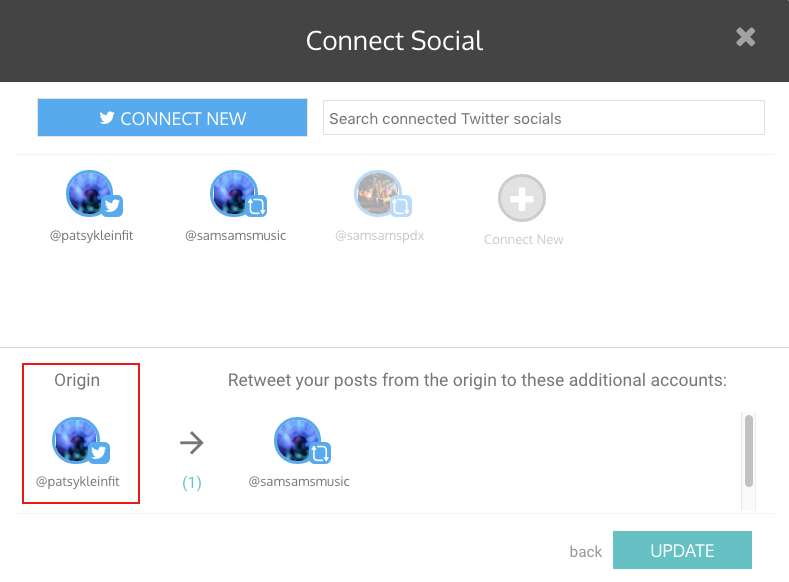 --Click on the new Origin account and click Save.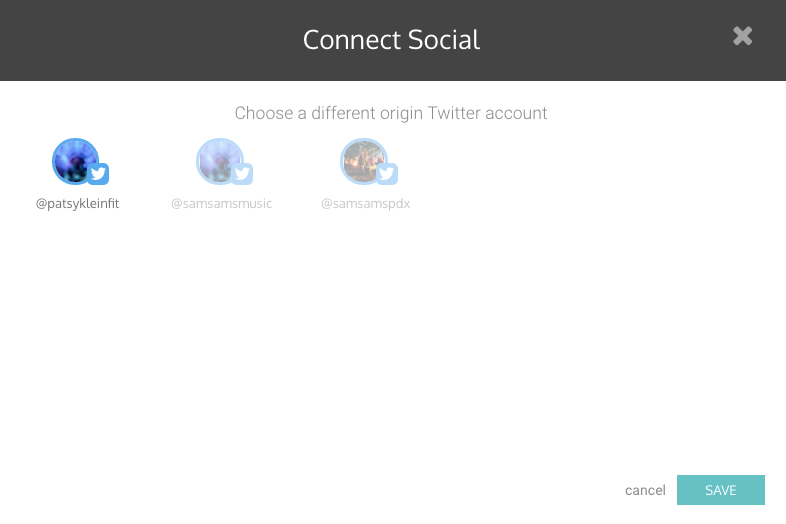 6. Once your new settings are configured correctly, click Update.
7. You're all set! Your reconfigured feed will look like this: