dlvr.it has a multitude of Settings available for any Social that you may use. We have options that can alter many aspects of your posts and will help you personalize your Content.
Edit:
Post Options: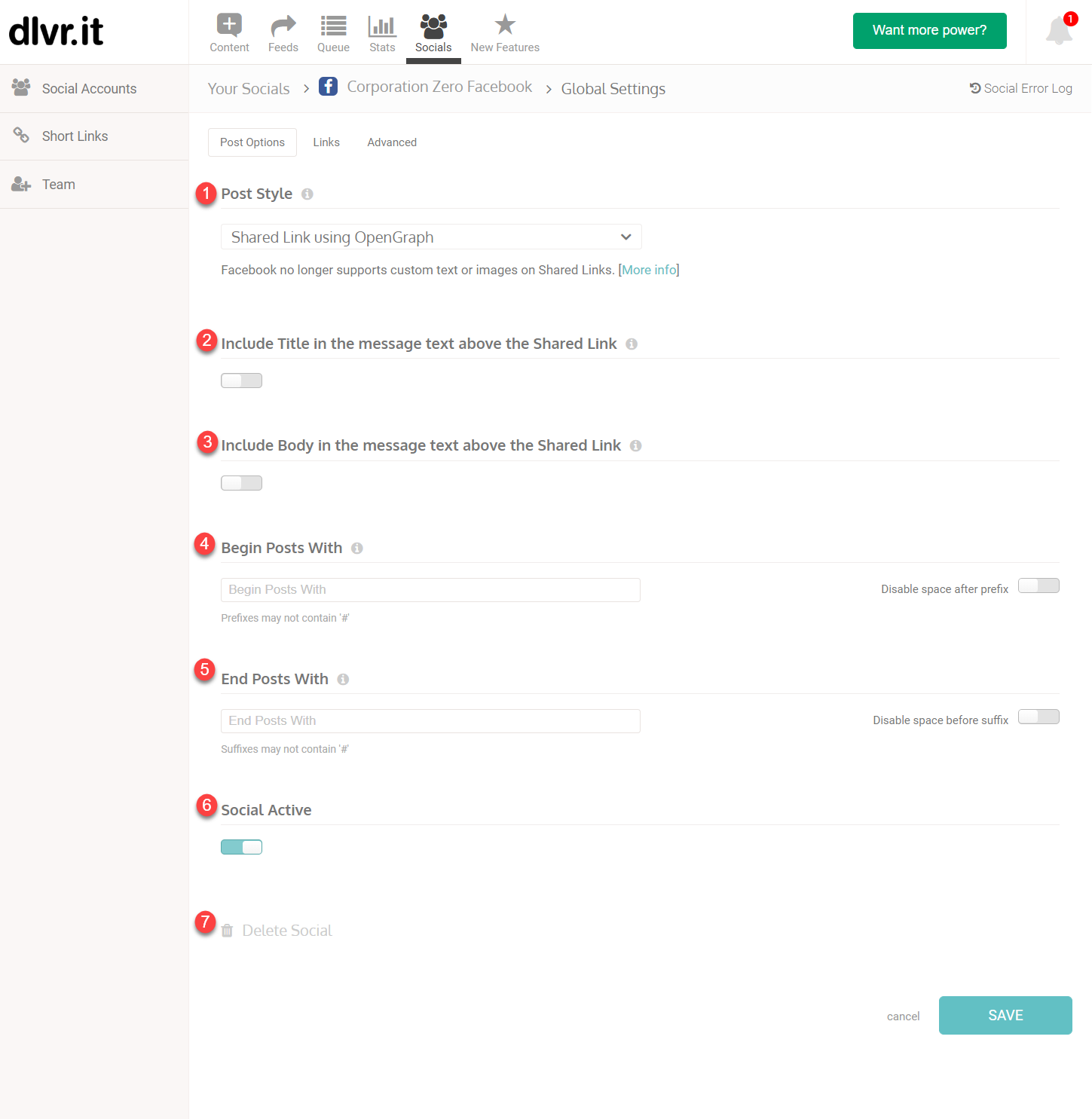 1) Post Style
--Shared Link: Share your Content as a link with all other Content formatted accordingly
--Shared Link using OpenGraph
--Status Update
2) Include Title in the Message above Shared Link: Display the title of the Item in the message above your Shared Link
3) Include Body in the Message text above Shared Link: Display summary Content within the message above your Link
4) Thumbnail style:
--Auto-Detected by Destination: Output detects the item thumbnail.
--Auto-Detected from Item Content: Detect from the set of images associated with the Content and post the first image
--Manual: Add a single image for all posting content
--No thumbnail
5) Begin Posts With/End Posts With: Add a prefix or a suffix to post with your Content
6) Social Active: Keep the Social, but deactivate from outgoing posts
7) Delete Social: Remove the Social permanently
Links: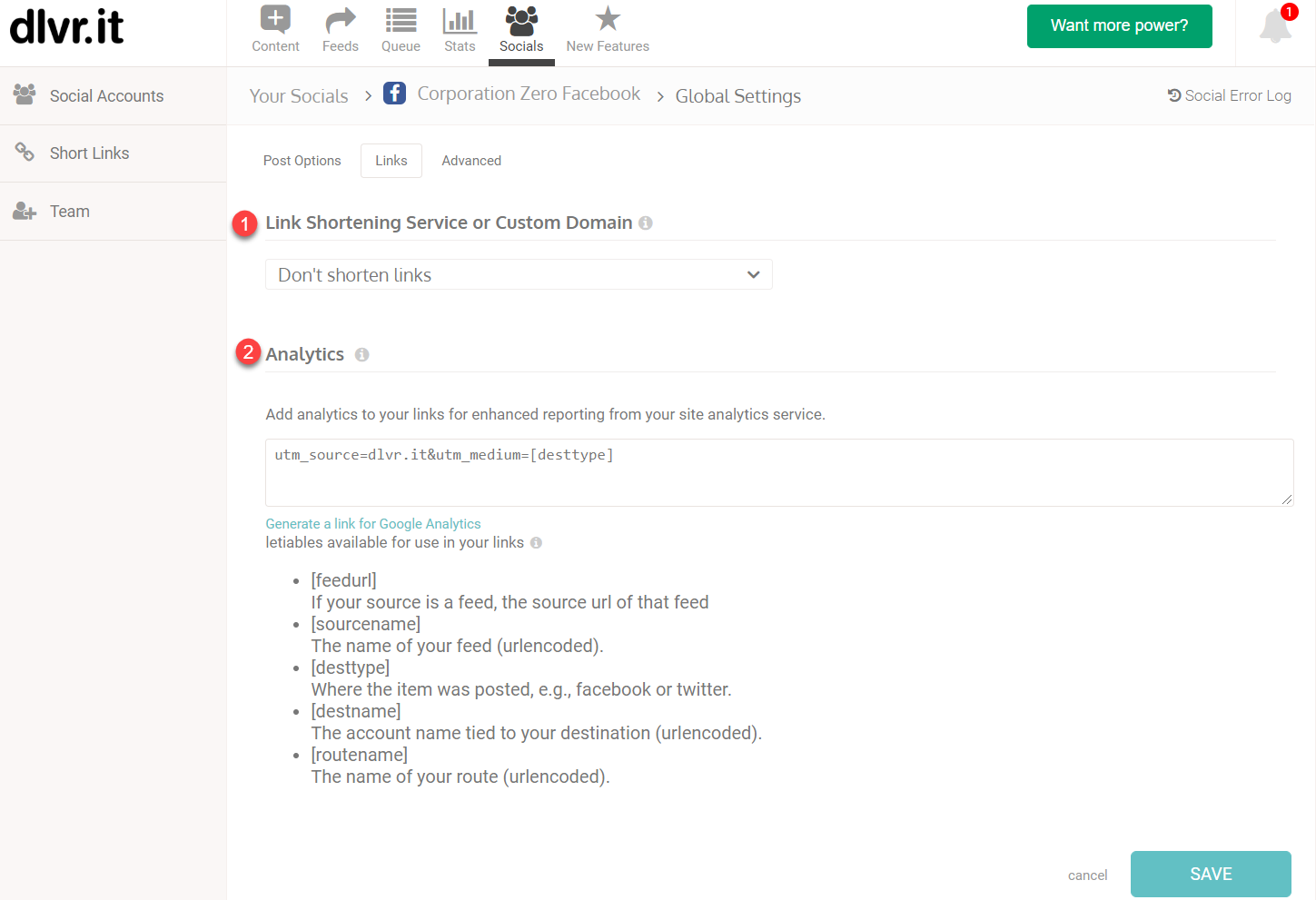 1) Link Shortening Service or Custom Domain: Choose which shortening service you would like to use for dlvr.it posts.
2) Analytics: Add analytics for enhanced reports
Advanced: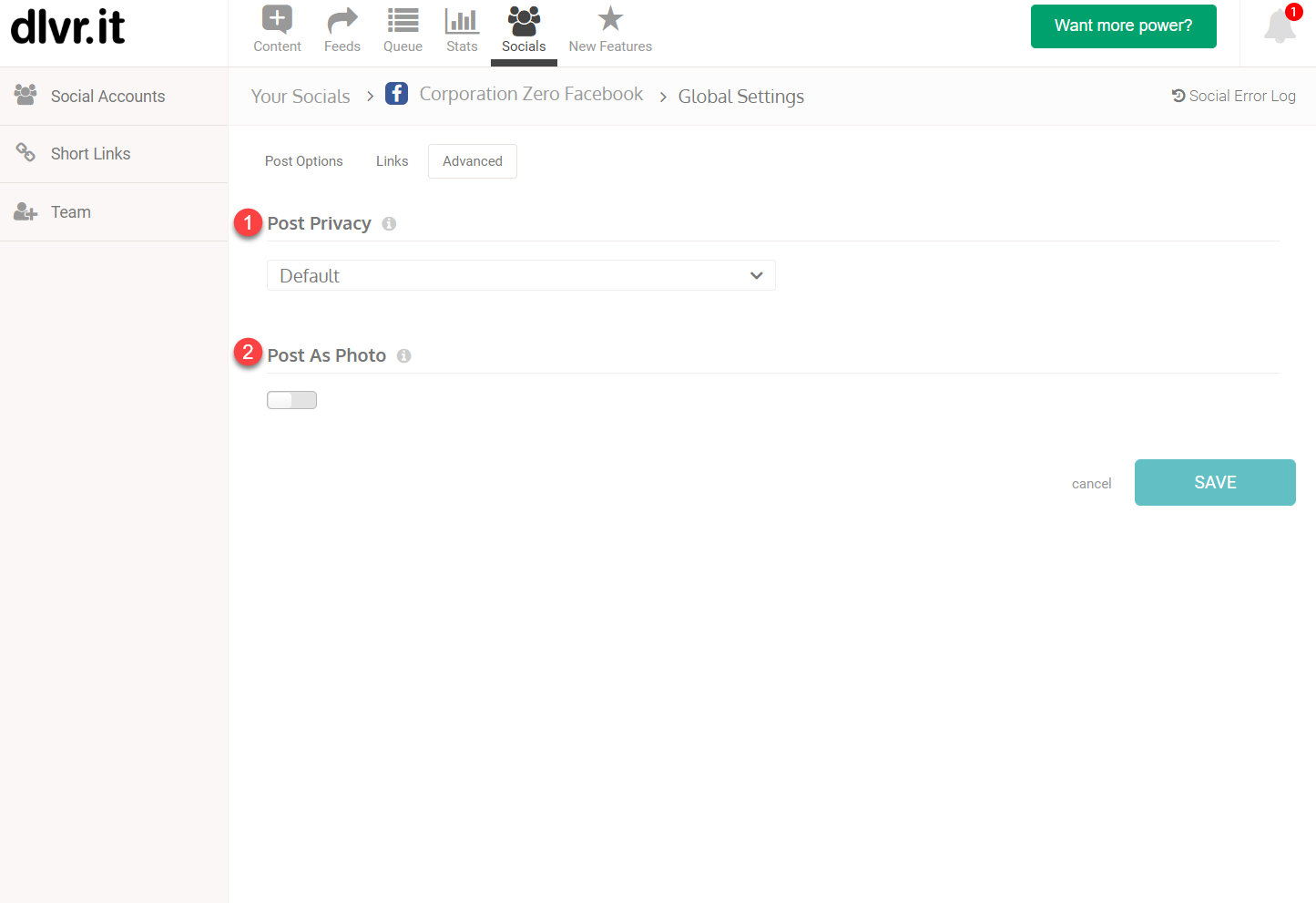 1) Post privacy
--Default: Defaults to Social's privacy settings
--Everyone: Public posting
--All Friends: All friends are able to see post
--Friends of Friends: Anyone who is a friend of a friend
--Only Me
2) Post as Photo: Full photo-sized posting
3) Auto Hashtag Placement (Note: Only functional for Facebook and Twitter): Add auto-hashtags taken from Category tags
dlvr.it can help you with Twitter automation!