Since dlvr.it has the capacity to expand and add Feeds and Socials, many of our Users find it necessary to go back to a previously created Feed and add a Social or alter the Feed in some way. Adding a Social to an existing Feed is just a few clicks away.
1) Log into your dlvr.it account.
2) Click on your Feeds tab.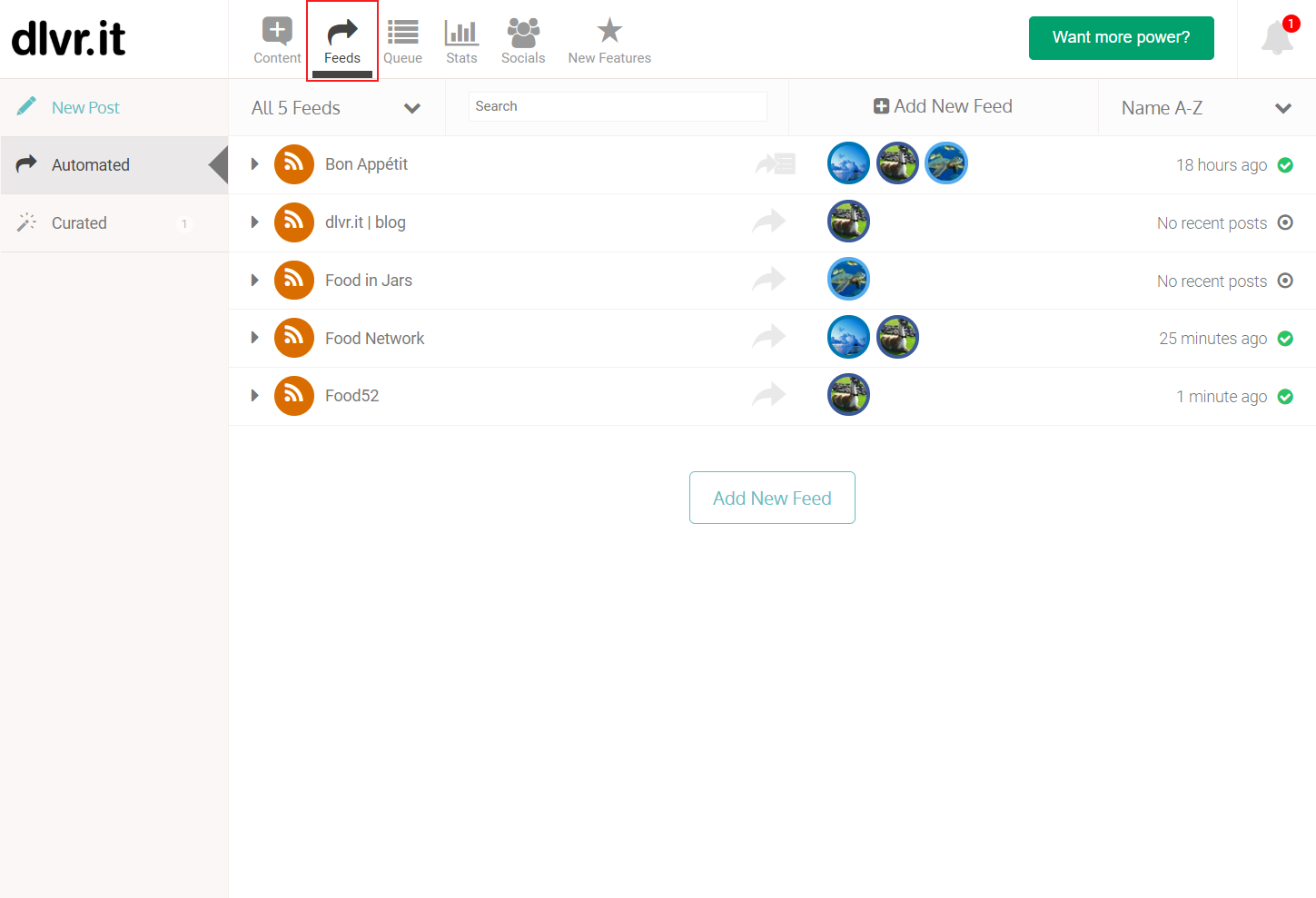 3) Click on the Feed to expand it and click on the Connect Social button.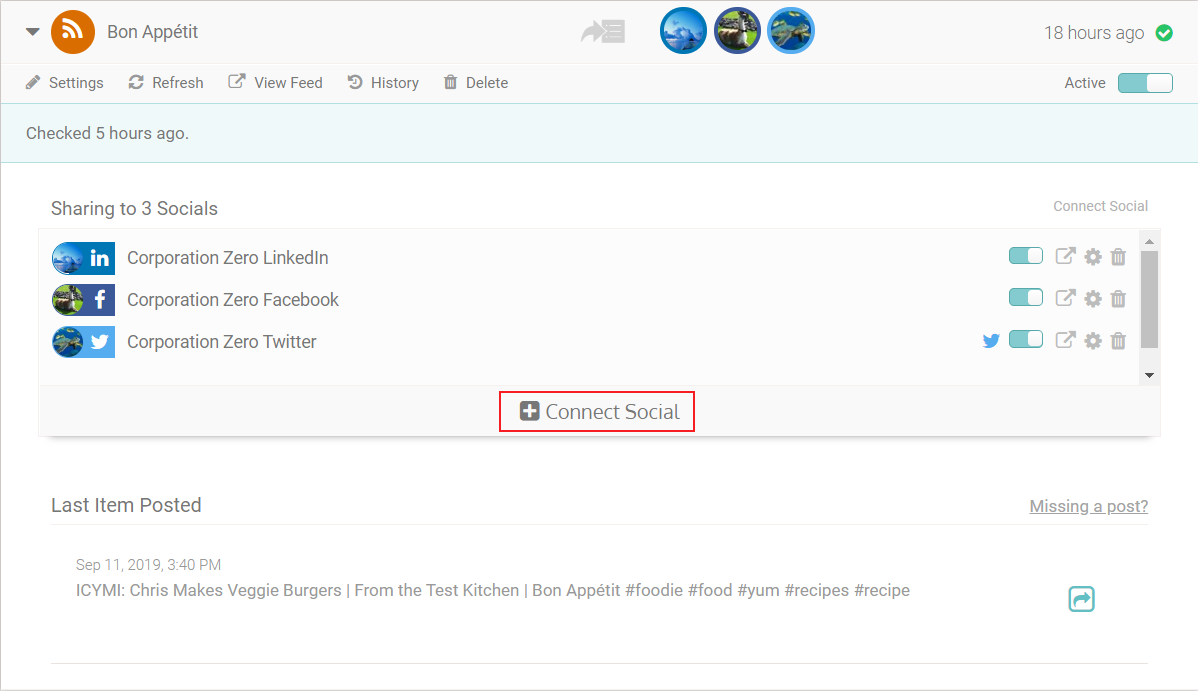 4) A screen will appear with Social icons available for you to add.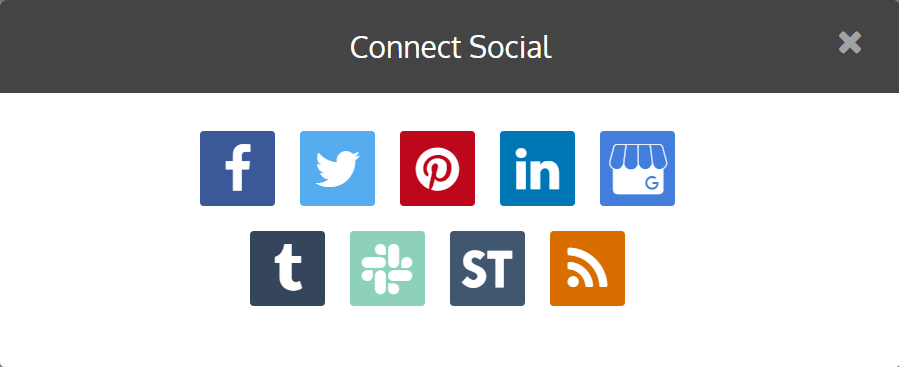 5) Click on the icon for the Social that you wish to add.
6) A list of Socials that have already been added to dlvr.it will appear, along with an option to add a new Social.
You're all done!