Tumblr, in essence, is set as an RSS Feed already. Adding this as an RSS Feed is as simple as finding your Tumblr RSS URL and inputting this into dlvr.it. Follow the steps below to start posting:
1) Locate your Tumblr blog URL. Below are screenshots of the Tumblr site and where to locate this URL: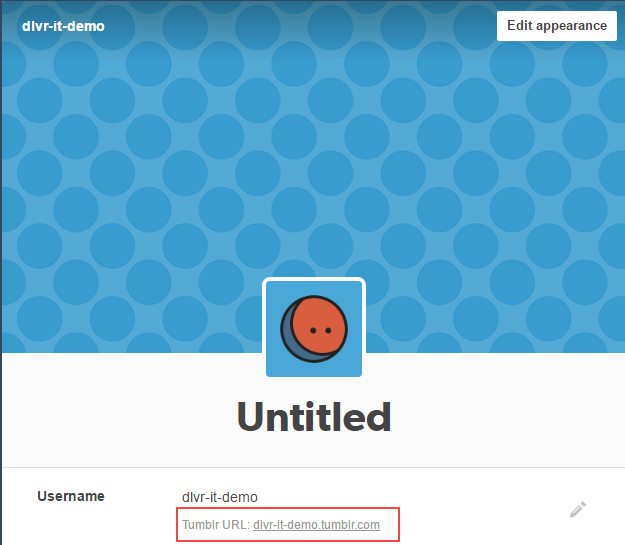 2) Once you have located the Tumblr blog URL, click on 'Add a Feed' or 'Add a Route' under the Automate tab in your dlvr.it account.

3) Enter the Tumblr blog URL followed by /rss.

4) Once you have entered this, click the '+' Icon to add the Feed.

5) Name your Feed to anything you would like. Once you have named your Feed, select your Posting options.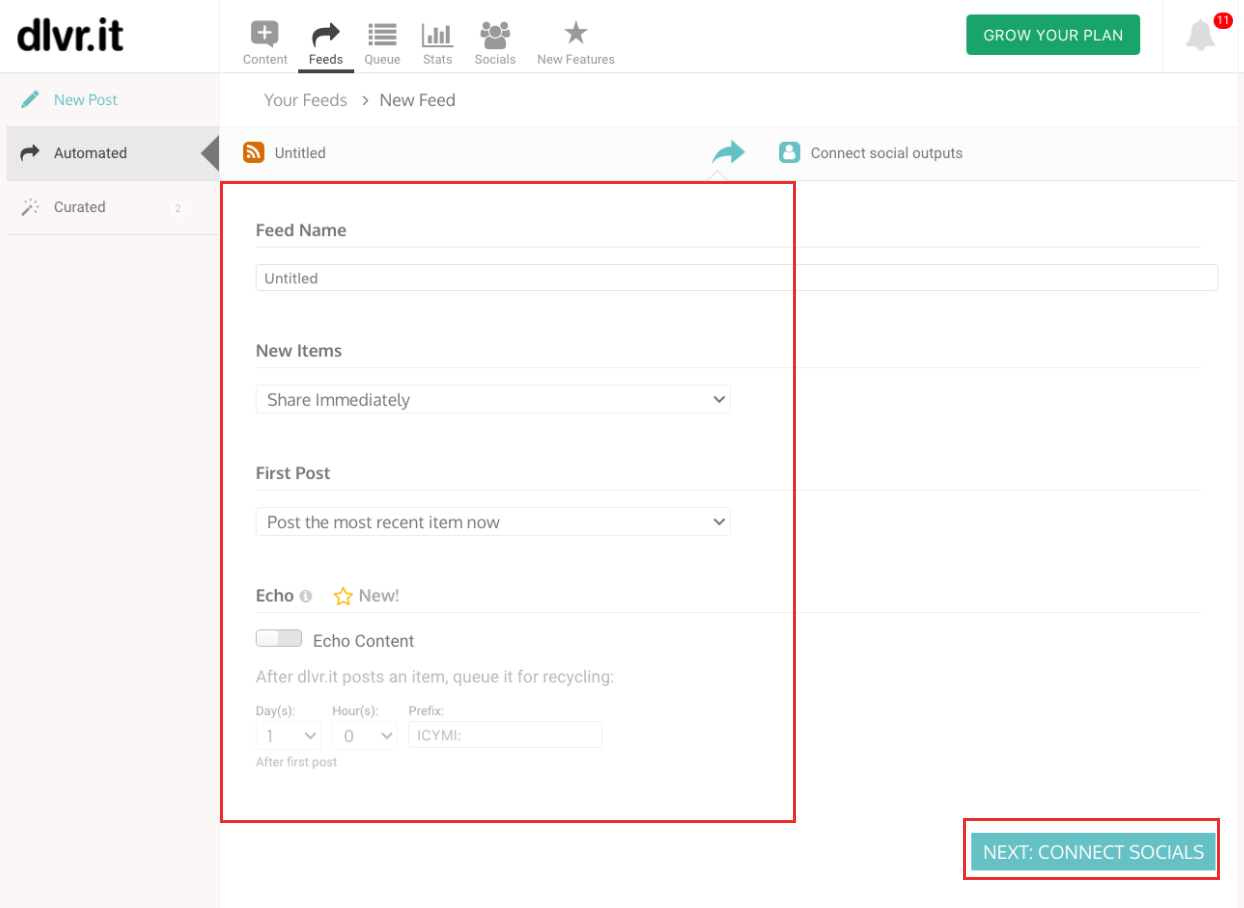 6) Select the Socials you would like to post to and click on 'Start Posting'.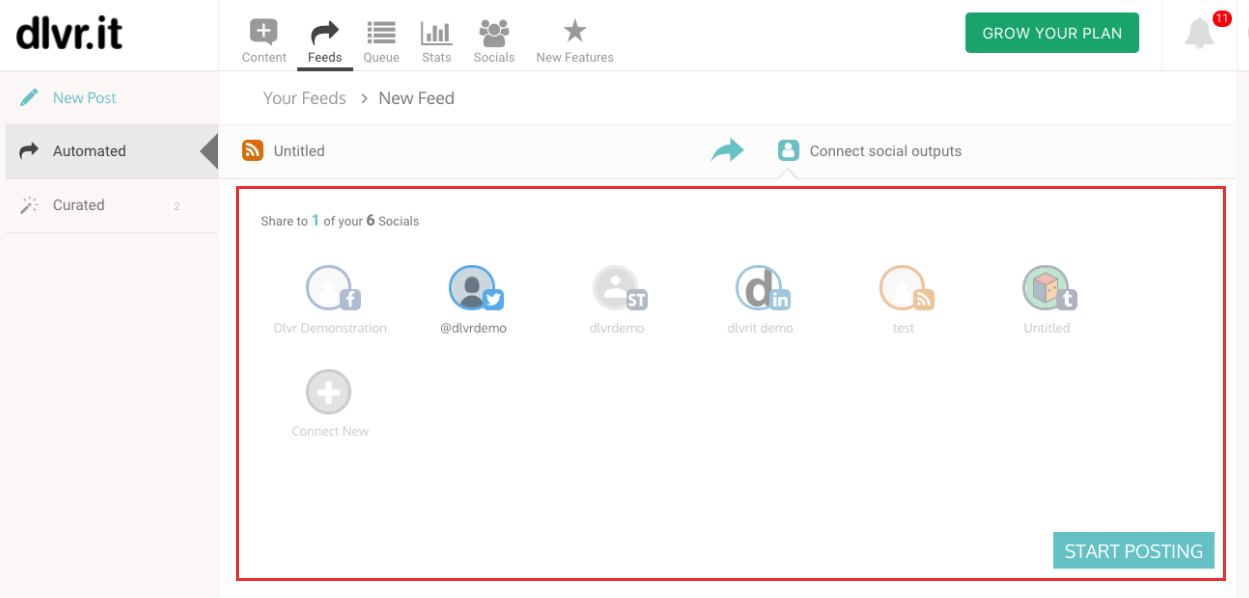 7) Your new Feed will look like this: