Images can be an integral part of a successful Social Media presence. Enabling images for your Facebook posts will help you to present visually appealing posts for your followers. Conversely, if you prefer to create posts with only text, disabling image posting is necessary to accomplish this.
Please note: As of August 1, 2018, dlvr.it is no longer able to support posting to Facebook profiles. For more information, check out our support document.
To enable/disable image posting, follow the steps below:
1) Once logged into dlvr.it, click the social media icon on the top of the page.

2) Click the Facebook account that needs updating. The editing menu will appear.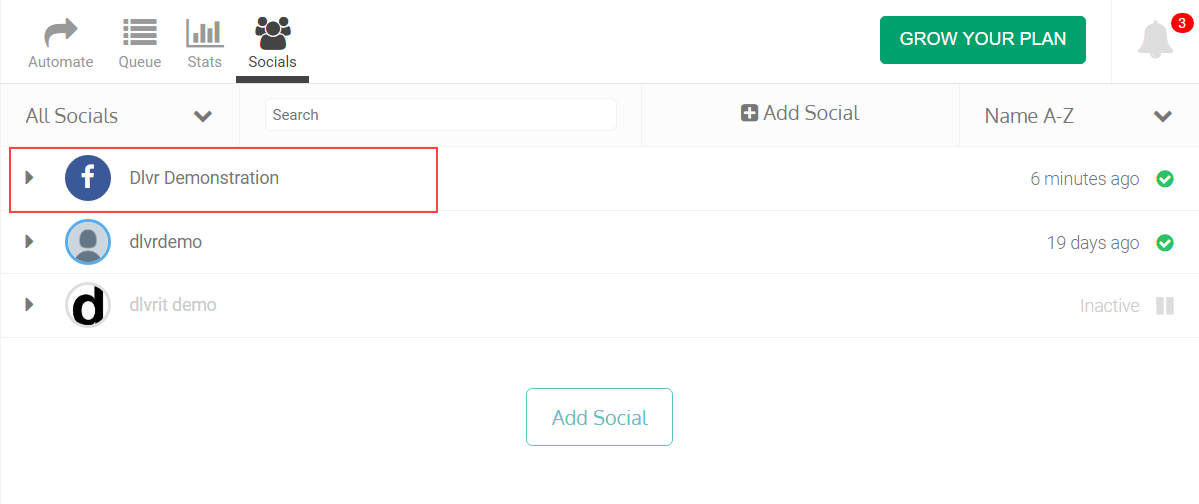 3) Click the 'Edit' tab

4) Scroll to Thumbnail Style and choose the style you prefer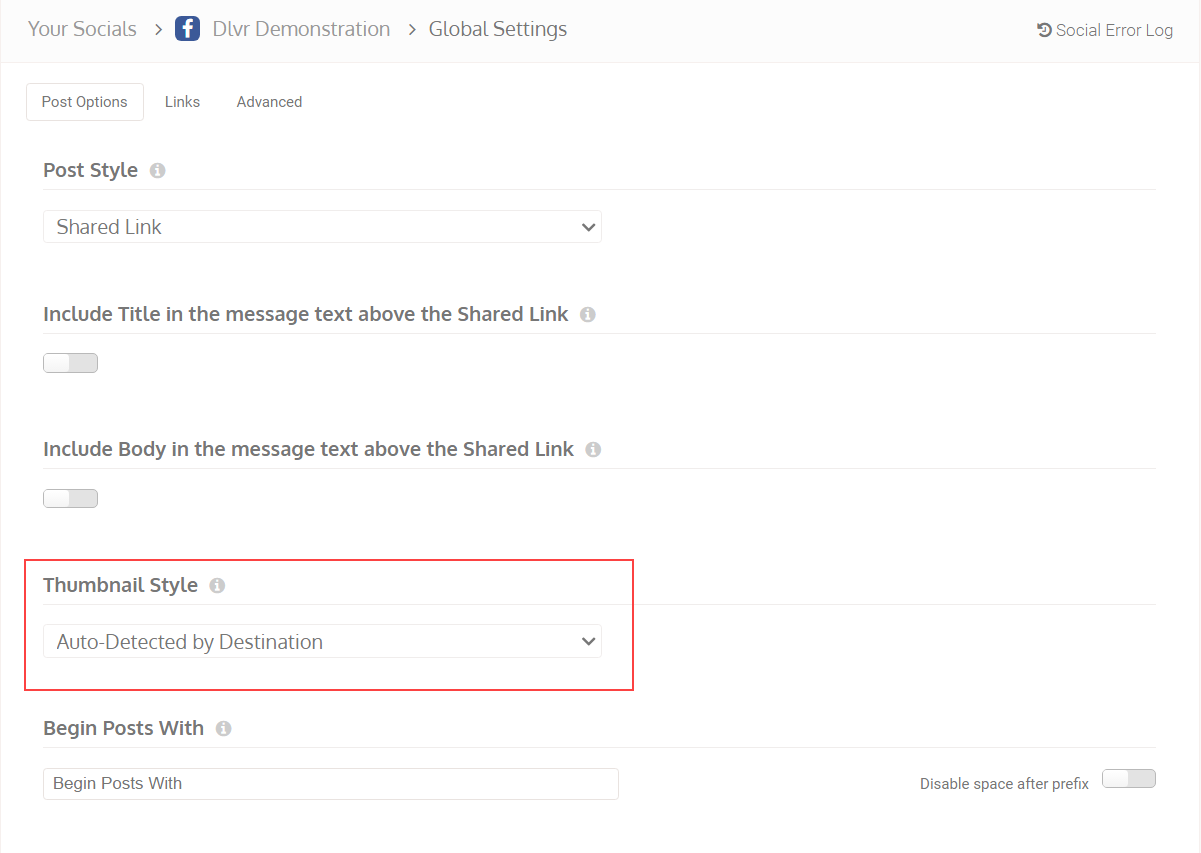 5) Click the 'Advanced' tab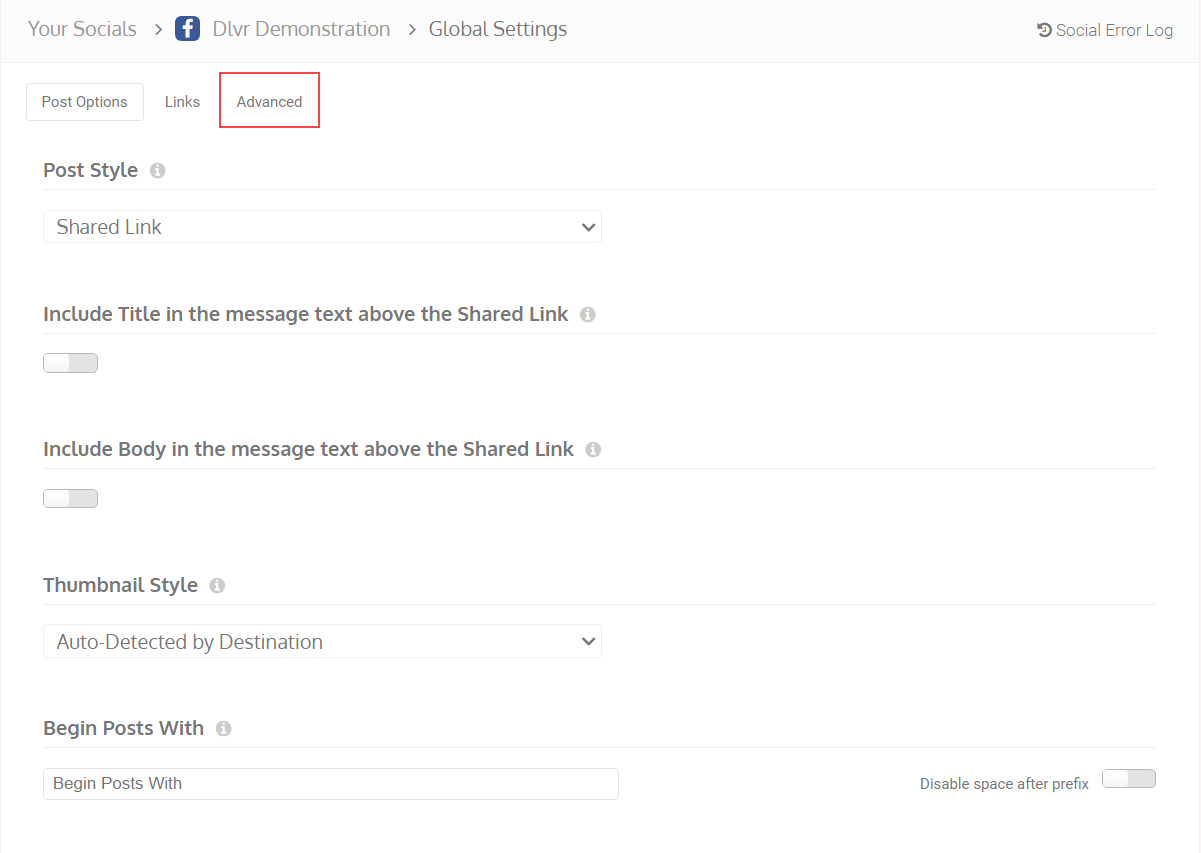 6) Toggle 'Post As Photo' on/off and click Save