Below are instructions on how to use dlvr.it's content curation software.
If you are looking to curate items from third party content, begin with the Feeds tab and then click Curated.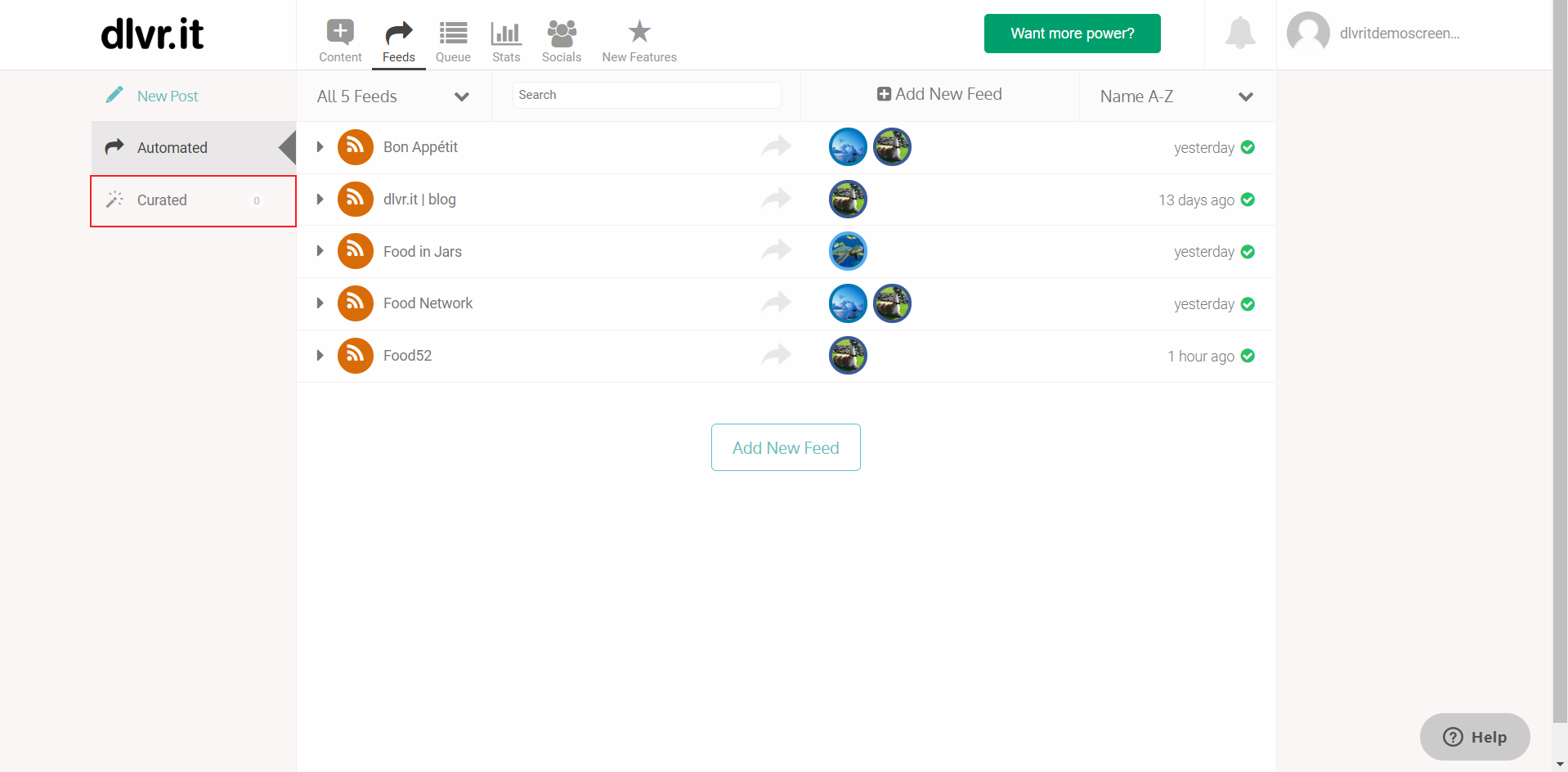 1. Search by site name or enter the RSS feed URL
A. Use the search box to enter a complete RSS feed URL or just a website name (i.e. "Techcrunch"). Select the feed you want to use from the search results.
B. OR, automate content from one of these sources:

2. Review and share curated items
After adding the source, content will be displayed in a list. Please note, it may take a few minutes for items to display while we pull the feed:
A. Items: List of content items pulled from the source RSS feed
B. Share: Click to share the item and reveal sharing options
C. Delete: Click 'X' icon to delete the item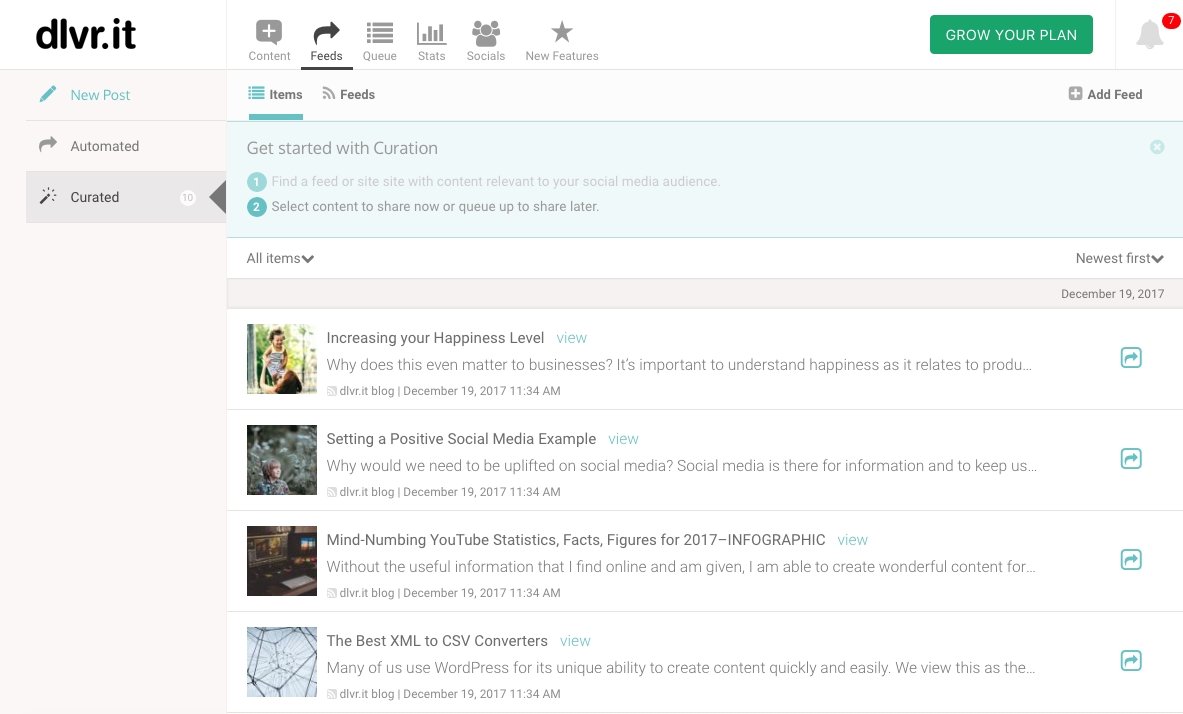 3. Curation sharing options
Edit and control when to share curated items.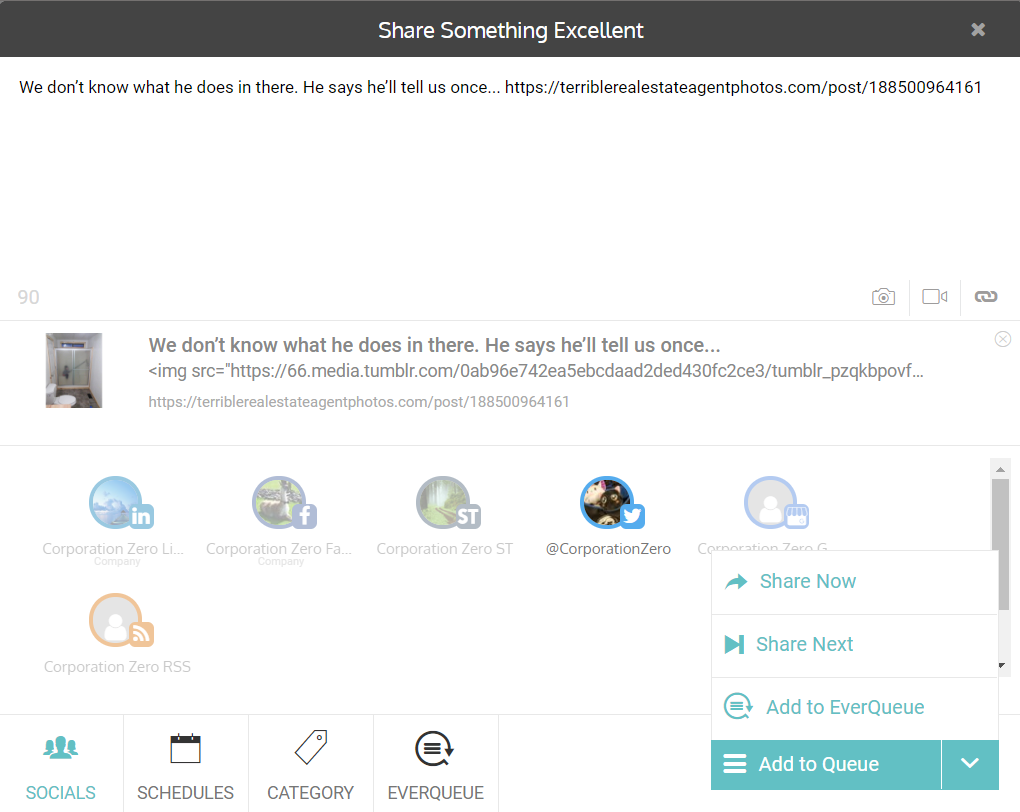 A. Edit, add hashtags, include personal comments before sharing an item.
B. List of social networks where the item will be shared. Click the social media icon to remove it from receiving the post.
C. Click one of the sharing options that best fits your needs:
Share Now
Share Next (moves to the top of your Queue)
Schedule Post for a specific day/time
Add to Queue
EverQueue
Categories
4. Review Your Queue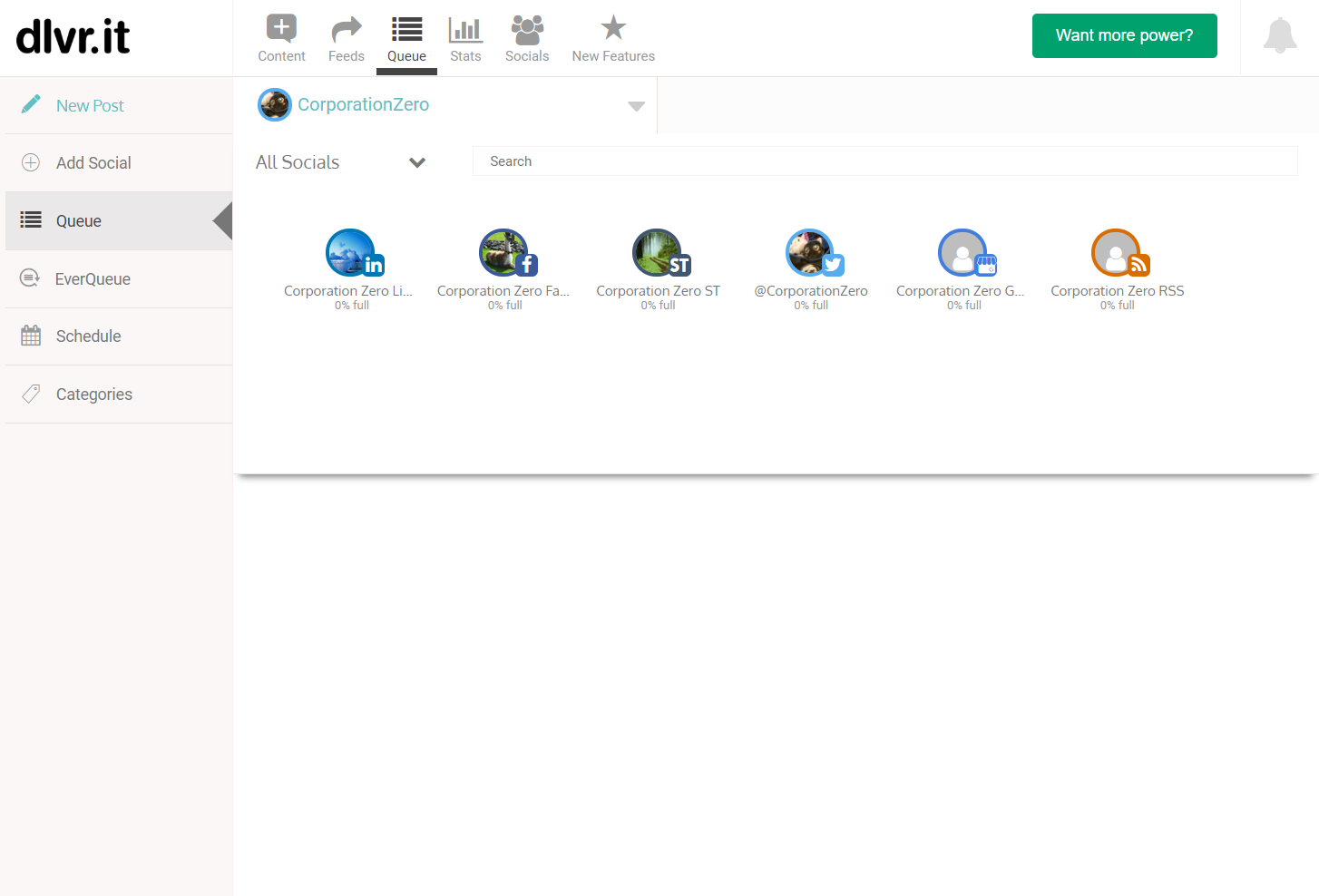 If you queued items for delivery, they will appear in the Queue tab.
A. Click the Queue icon to open up the list of queued items.
B. Click any item to drag and drop it to a new location within the queue.
C. Click a queued item to reveal the editor. Here you can edit text, change the day/time when the item will be posted, or remove the item from the list.
To see all the great features dlvr.it has to offer or to address your specific questions, please explore dlvr.it support or contact support@dlvr.it.