To share the full, unshortened link in your social posts:
1) After you Log into your dlvr.it account, click the Social icon in the dashboard
2) Click the Social account you want to edit.

3) Click the Edit icon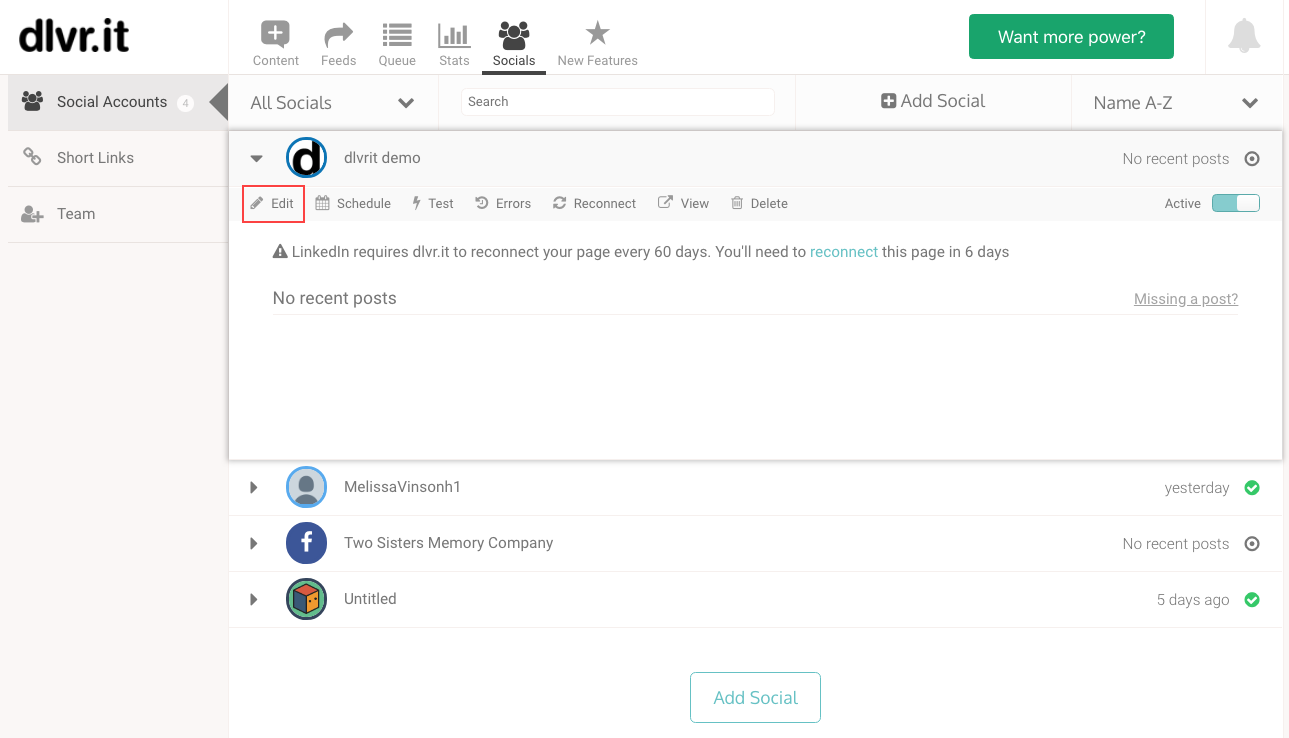 4) Click Links for the sub menu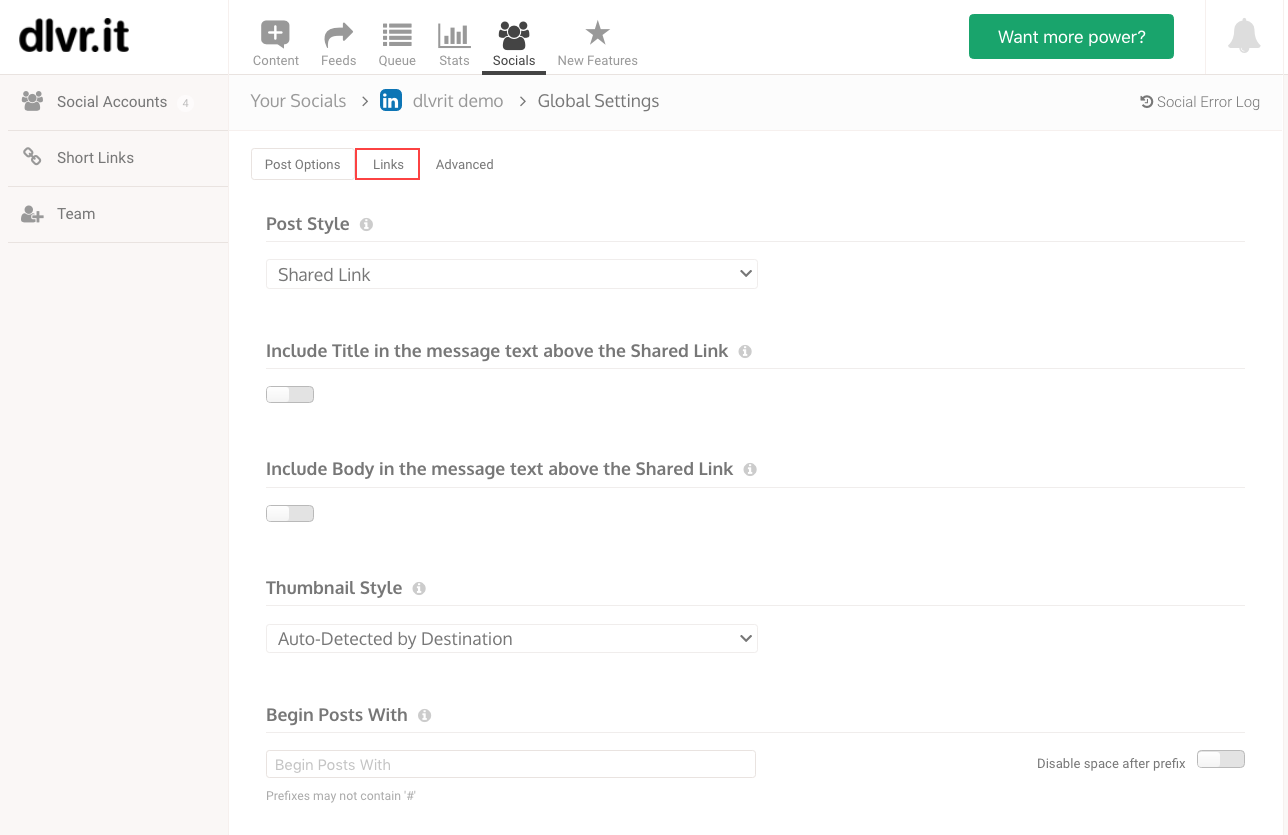 5) From the drop down menu "Link Shortening Service or Custom Domain," select Don't shorten links. Click save at the bottom of the page.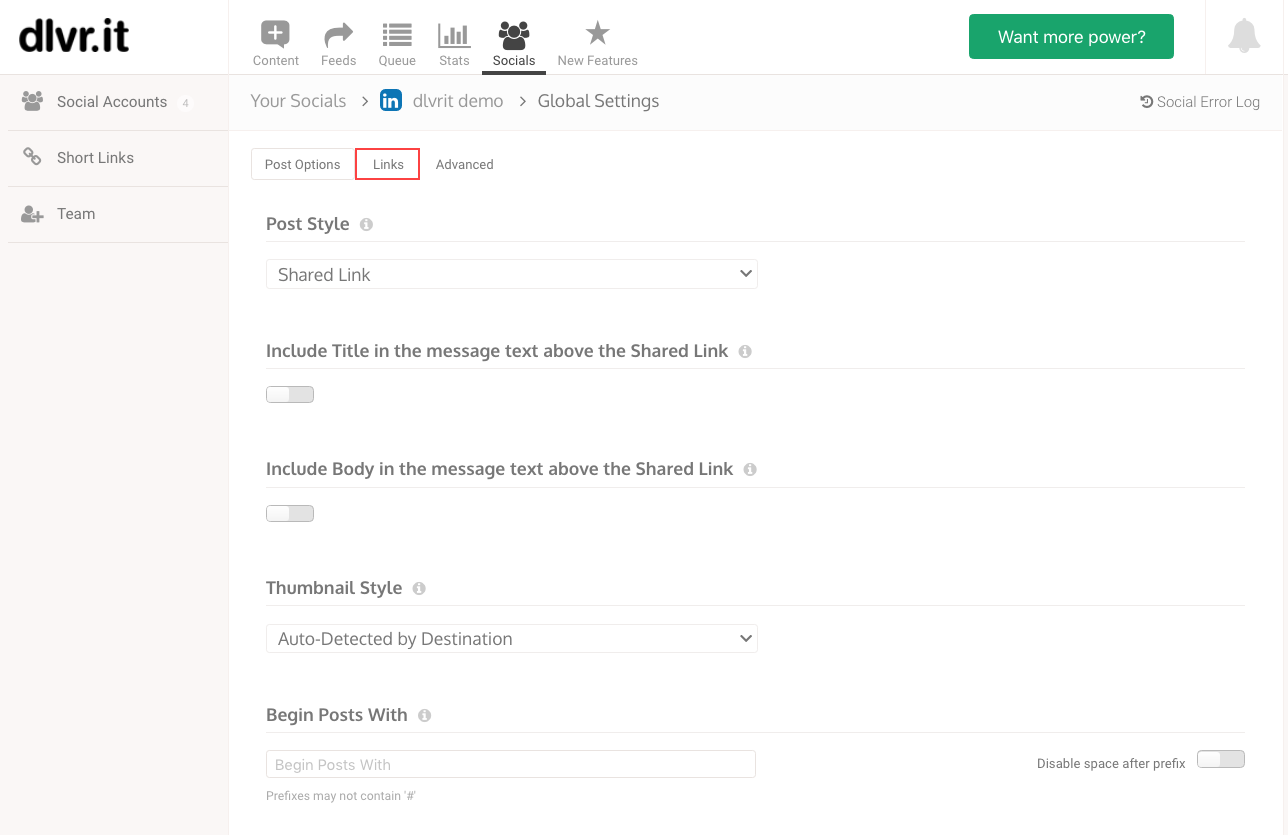 The next post to this Facebook destination will include the complete, unshortened link.