To add team members to your account, you'll first need to have an Ultimate or Enterprise premium plan. Here's some additional information on adding team members.
1) Go to the People tab in your dlvr.it account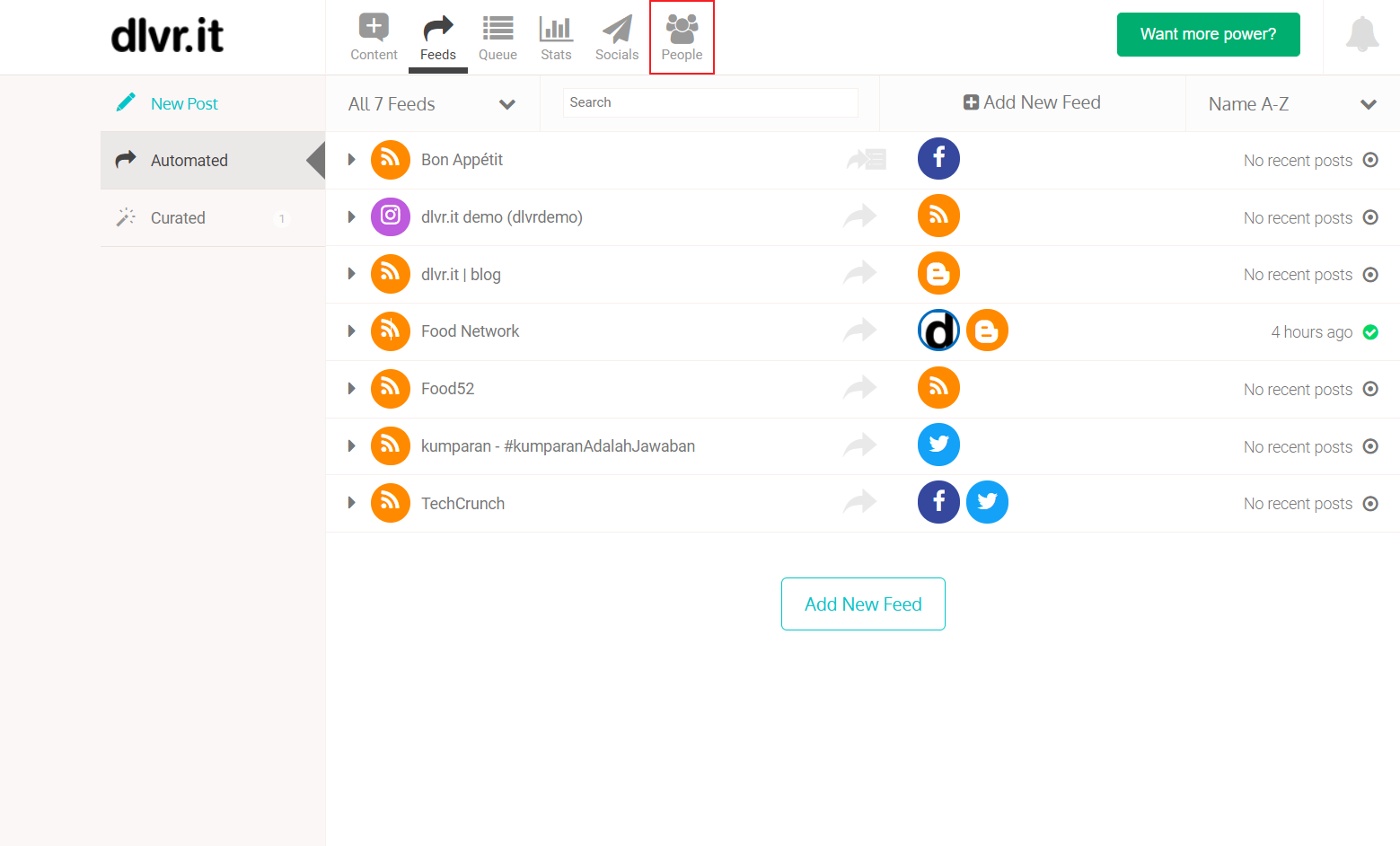 2) Click on the Team tab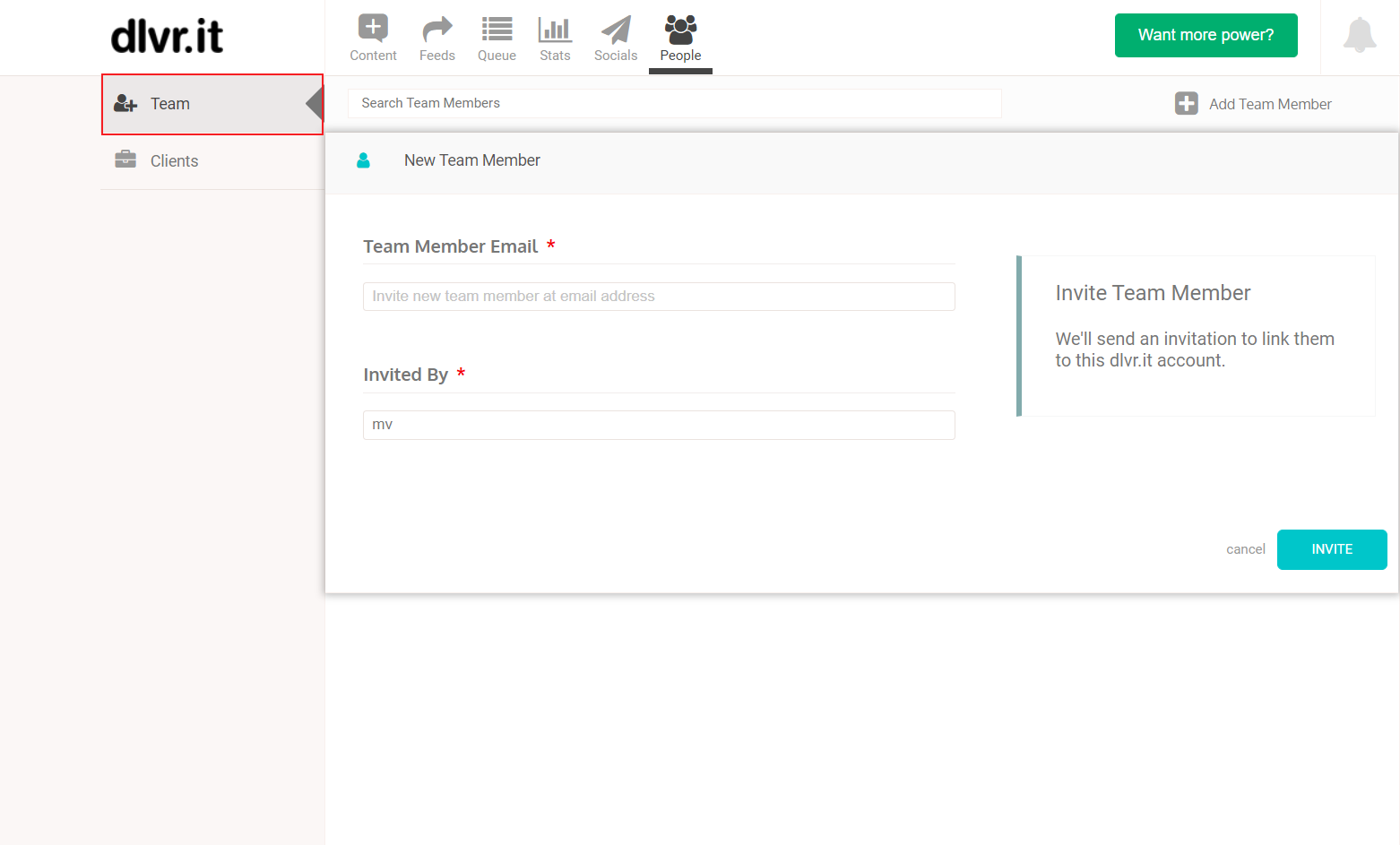 3) Click on the 'Add Team member Button'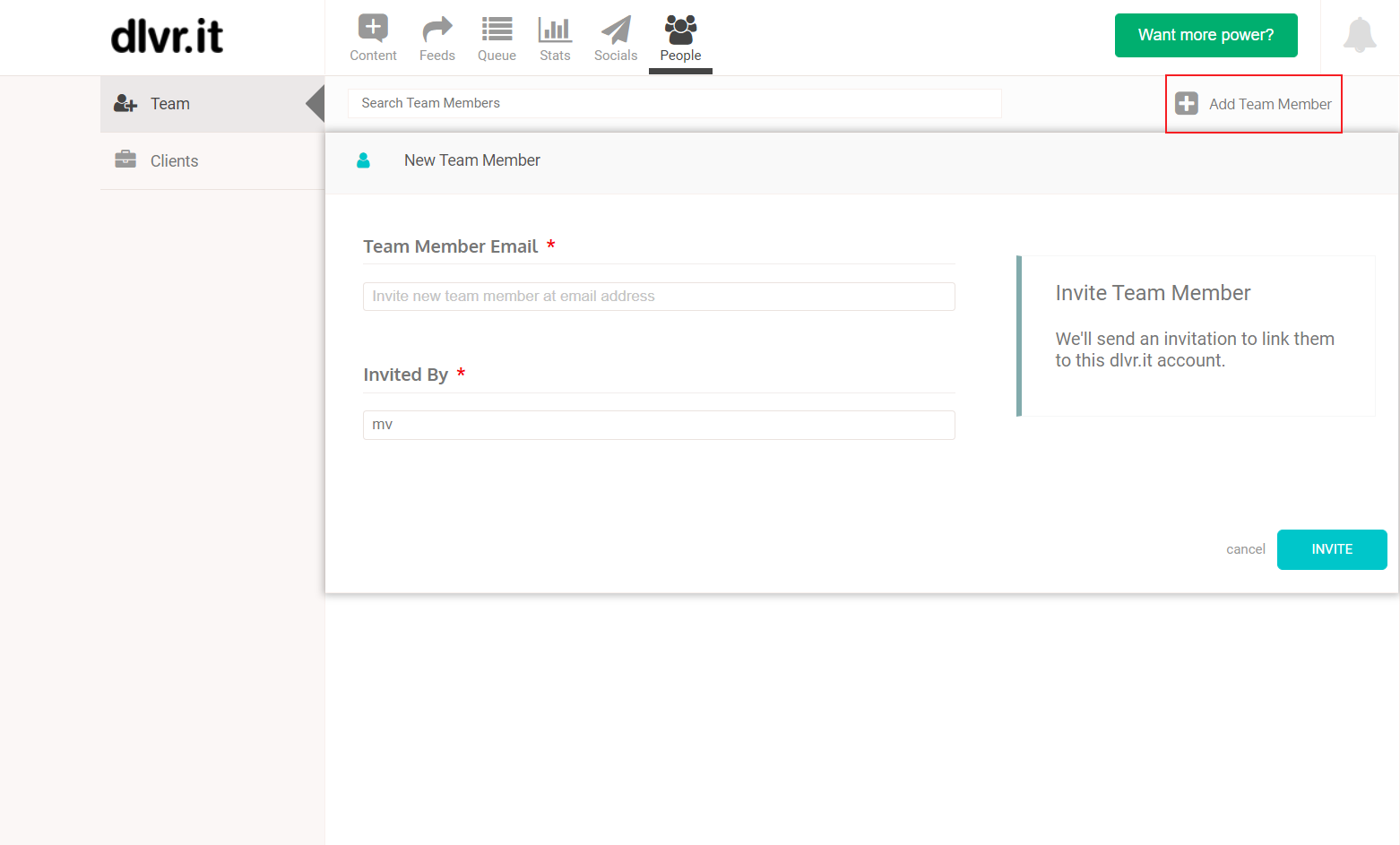 4) Enter your invite details
a) Enter the name of the account owner in the Invited by: field. This name will appear in the invitation email dlvr.it sends to your invitee.
b) Enter the email address of the person you are inviting in the 'Email Address' field.
**The email address must not already be used in another dlvr.it account.**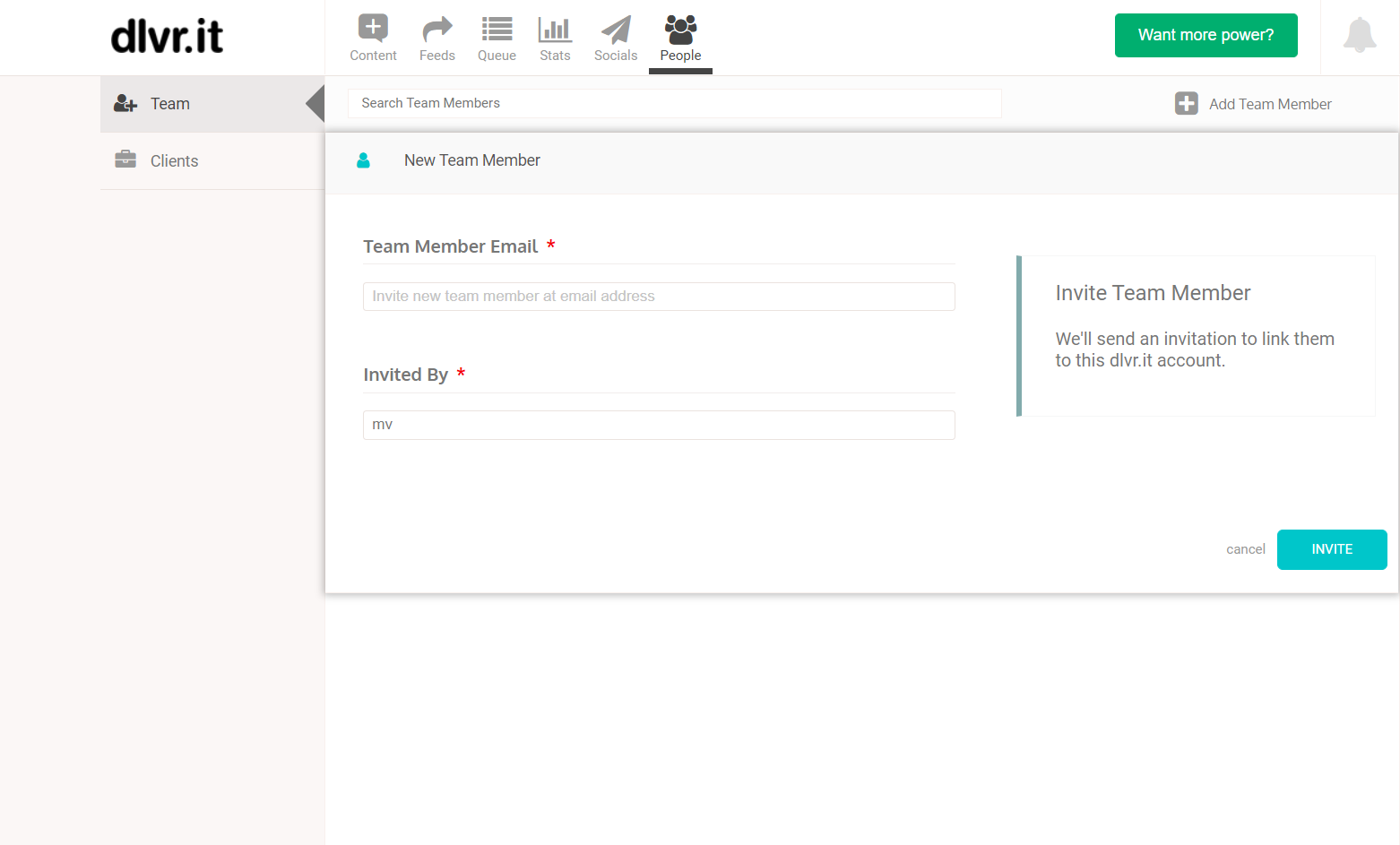 c) Click on the Invite button, which will generate an email to the invitee with instructions as to how to create a user ID and password of their own. Because you have invited them, their account will be linked with yours until you decide to delete the user.
5) Know if your team member has accepted your invitation.
a) If your team member has not yet accepted the invitation, the 'Last Login' will report: 'User has not logged in'.
--TO RESEND AN INVITATION: If your team member has not accepted your invitation, you can resend the invite by clicking on the 'Resend Invite Email' toggle and clicking on 'Save'. Once the email has been resent, you will see a success message that says 'User has been updated'.
b) Once your team member accepts your invitation and logs in, the last login field will update with the last login date / time.
6) Manage your team members' access to your account.
You are able to deactivate (and reactivate) access, edit the team members email / password, or delete the team member completely using the Action controls that may be found simply by clicking on the email address of your team member.