You can set the maximum number of posts dlvr.it makes each time it updates your feeds. You just need to set the "Max number of items to post per update period" setting for your feed.
1) Log into your dlvr.it account and click on your Feed.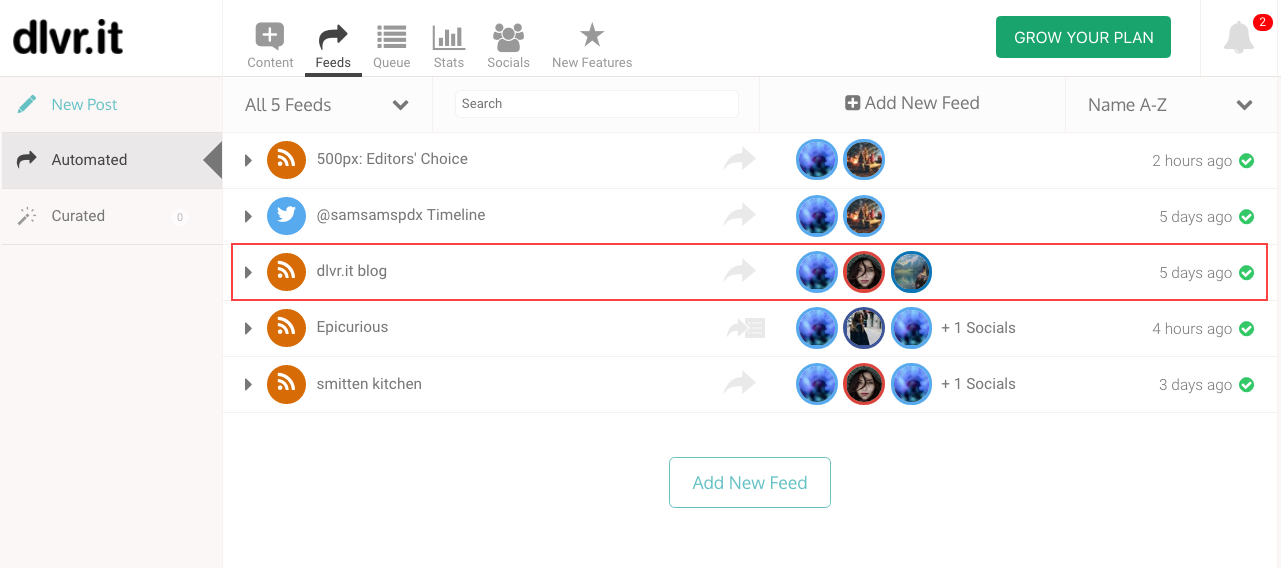 2) Click on your Feed Settings.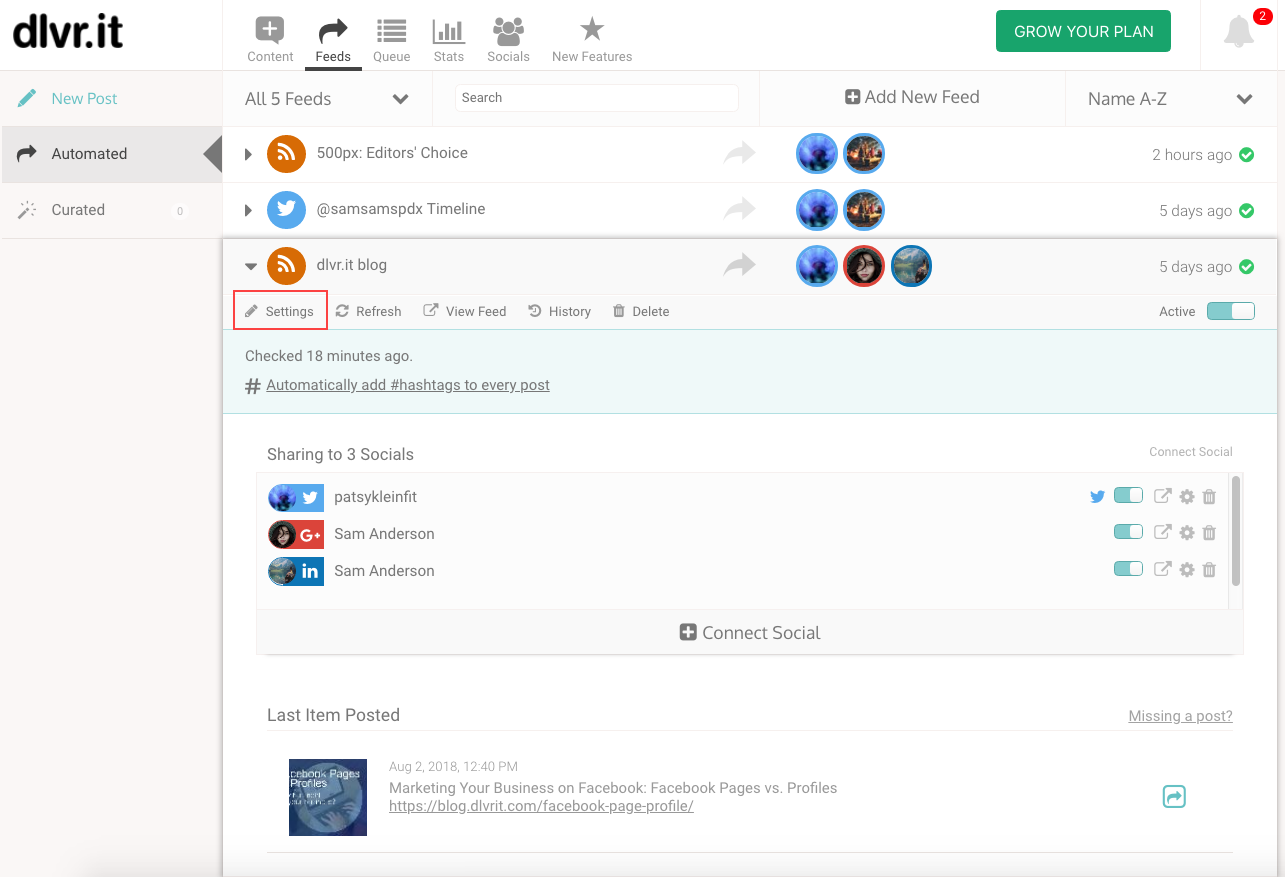 3) Go to the 'Updates' Tab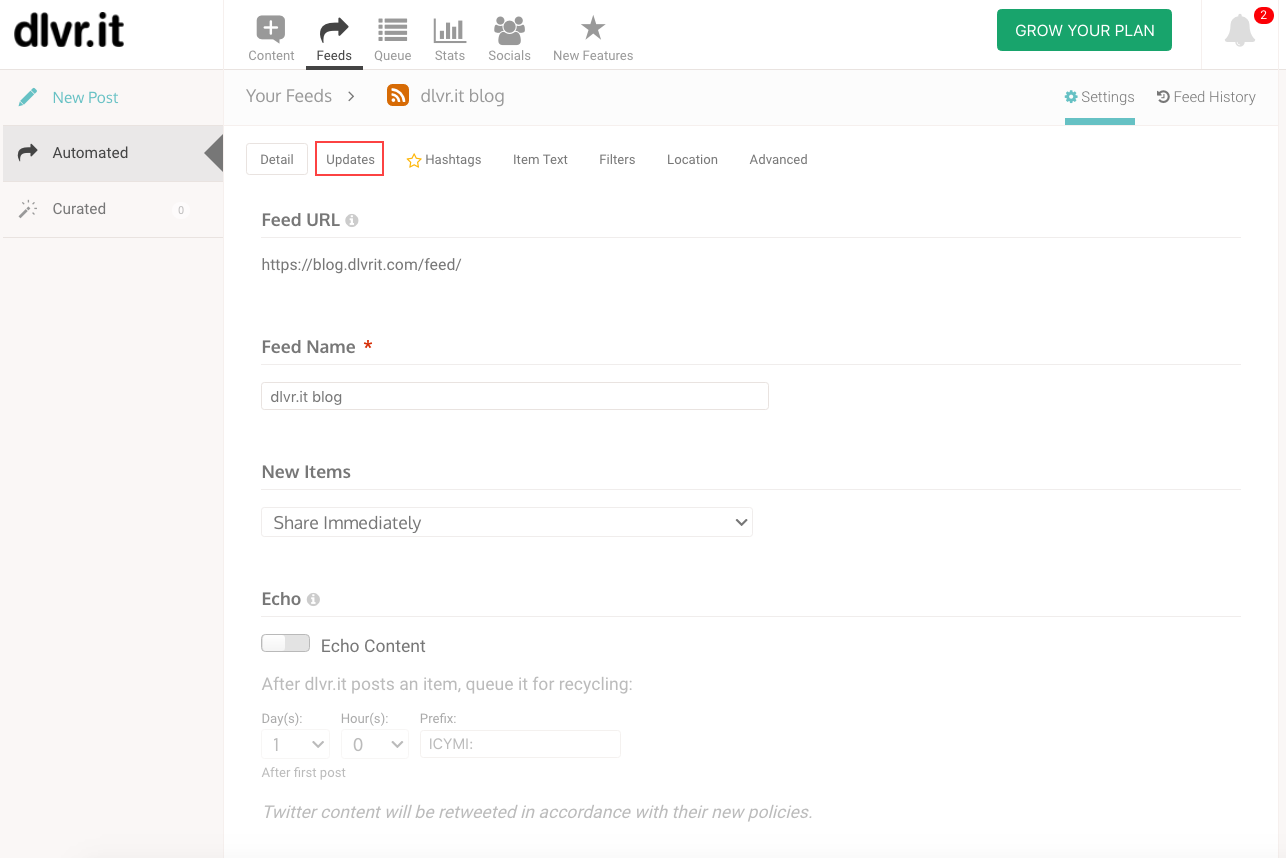 4) Set the "Max posts per update"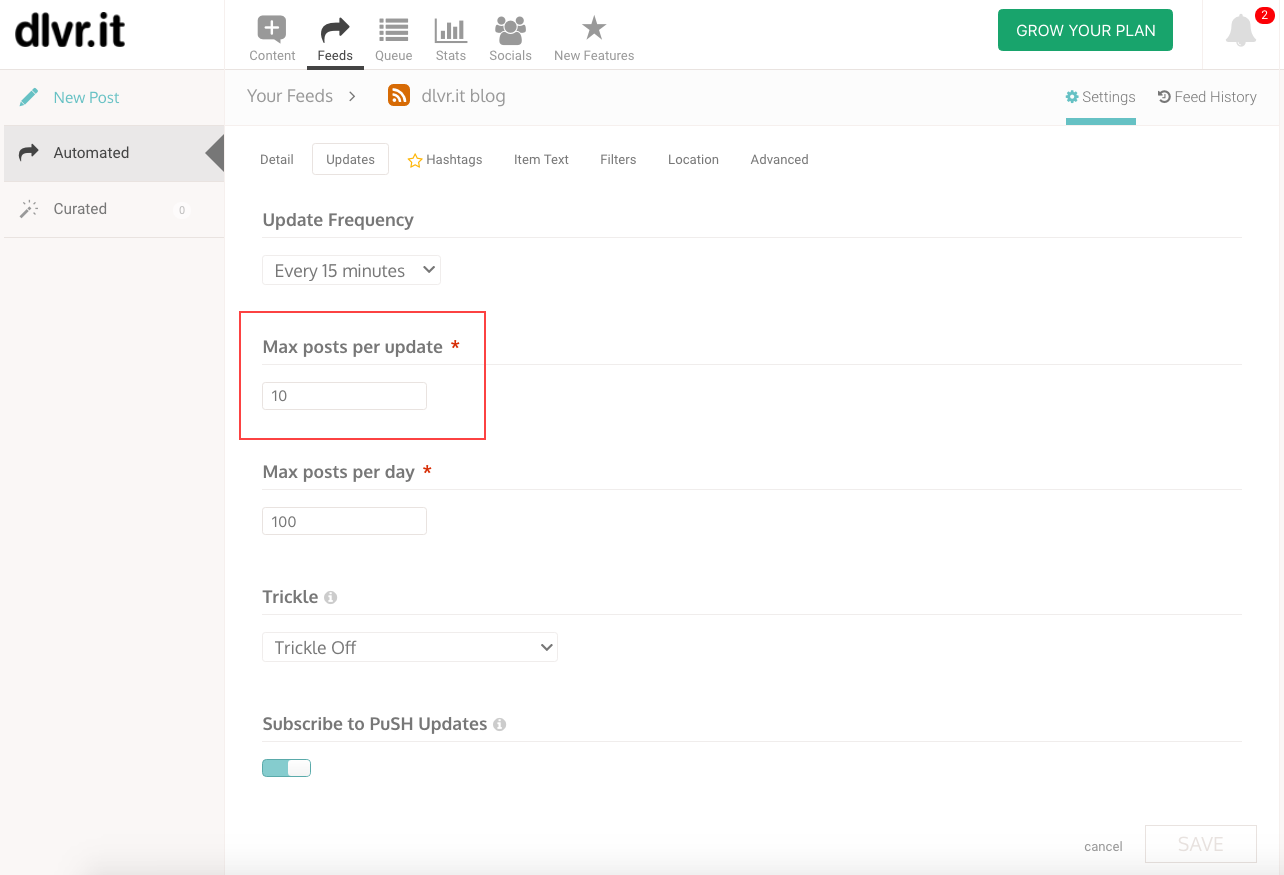 5) Save