It's a breeze. Using dlvr.it, you can start automatically sharing your blog to Facebook in a minute or less.
Please note: As of August 1, 2018, dlvr.it is no longer able to support posting to Facebook profiles. For more information, check out our support document.
Three steps to start sharing your blog to Facebook:
1) Go to dlvr.it and set up an account
2) When prompted, enter your Blog or Feed URL as a source and then click Connect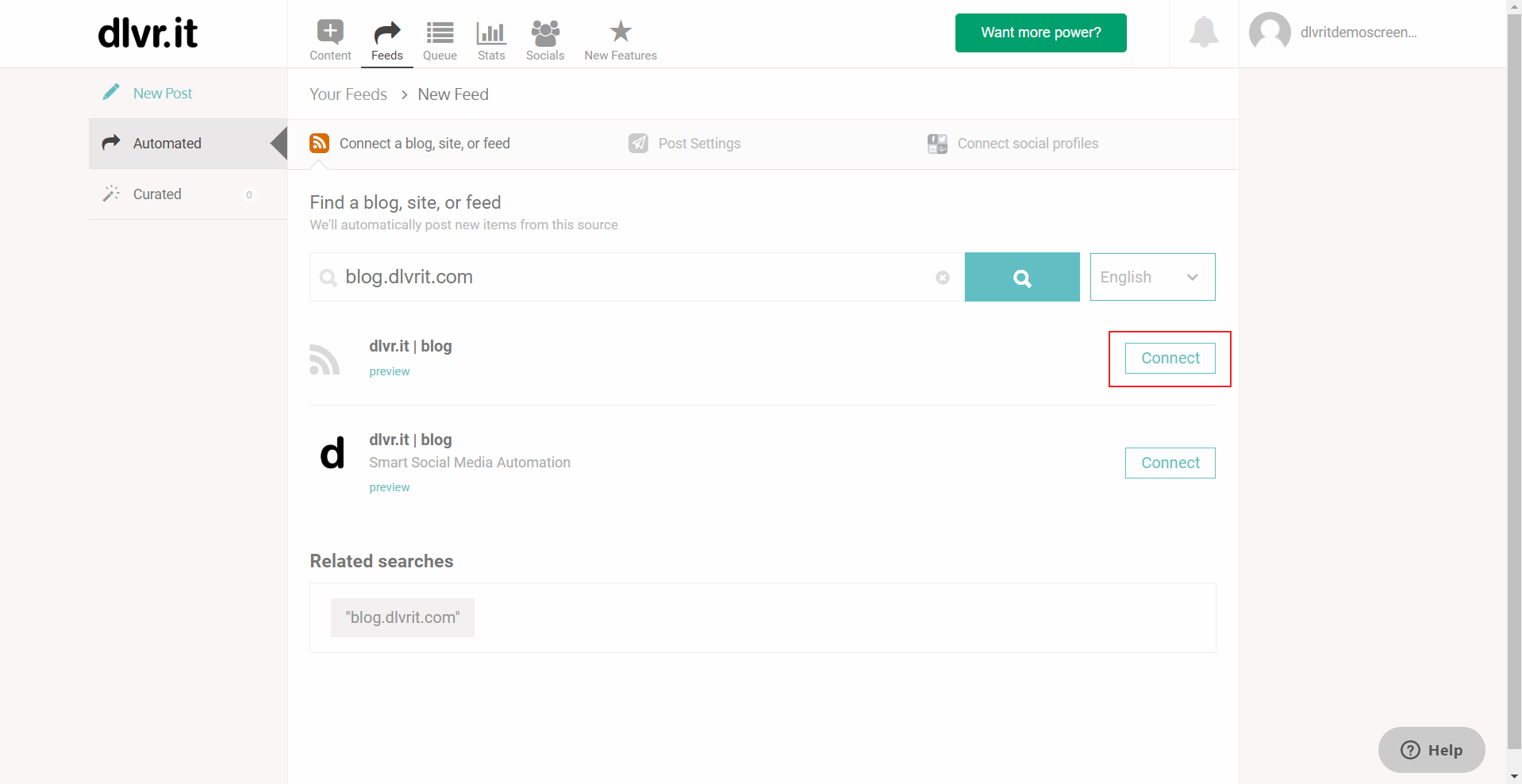 3) Configure the settings and click on Connect Socials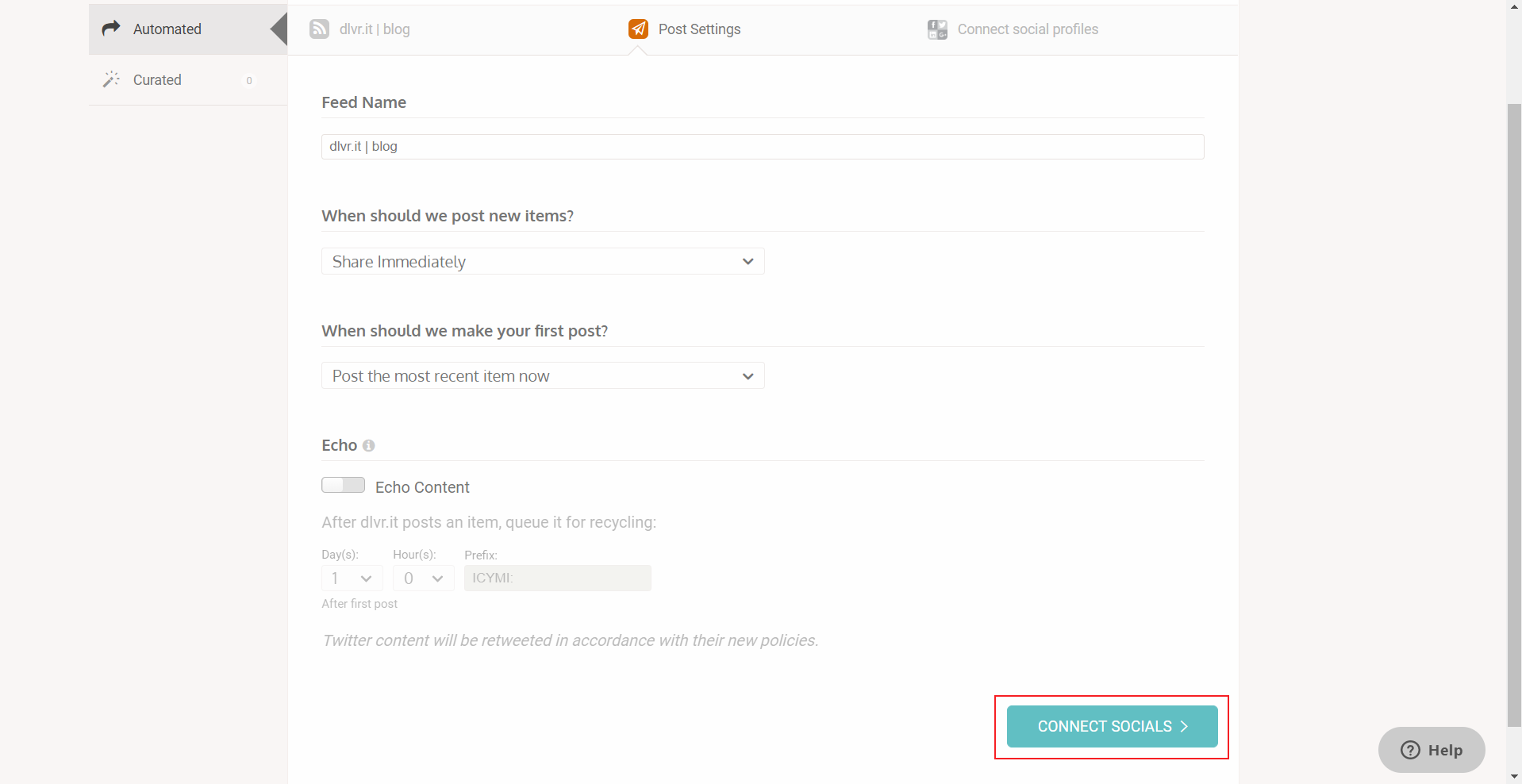 4) Select your Facebook account as a destination and then click Start Posting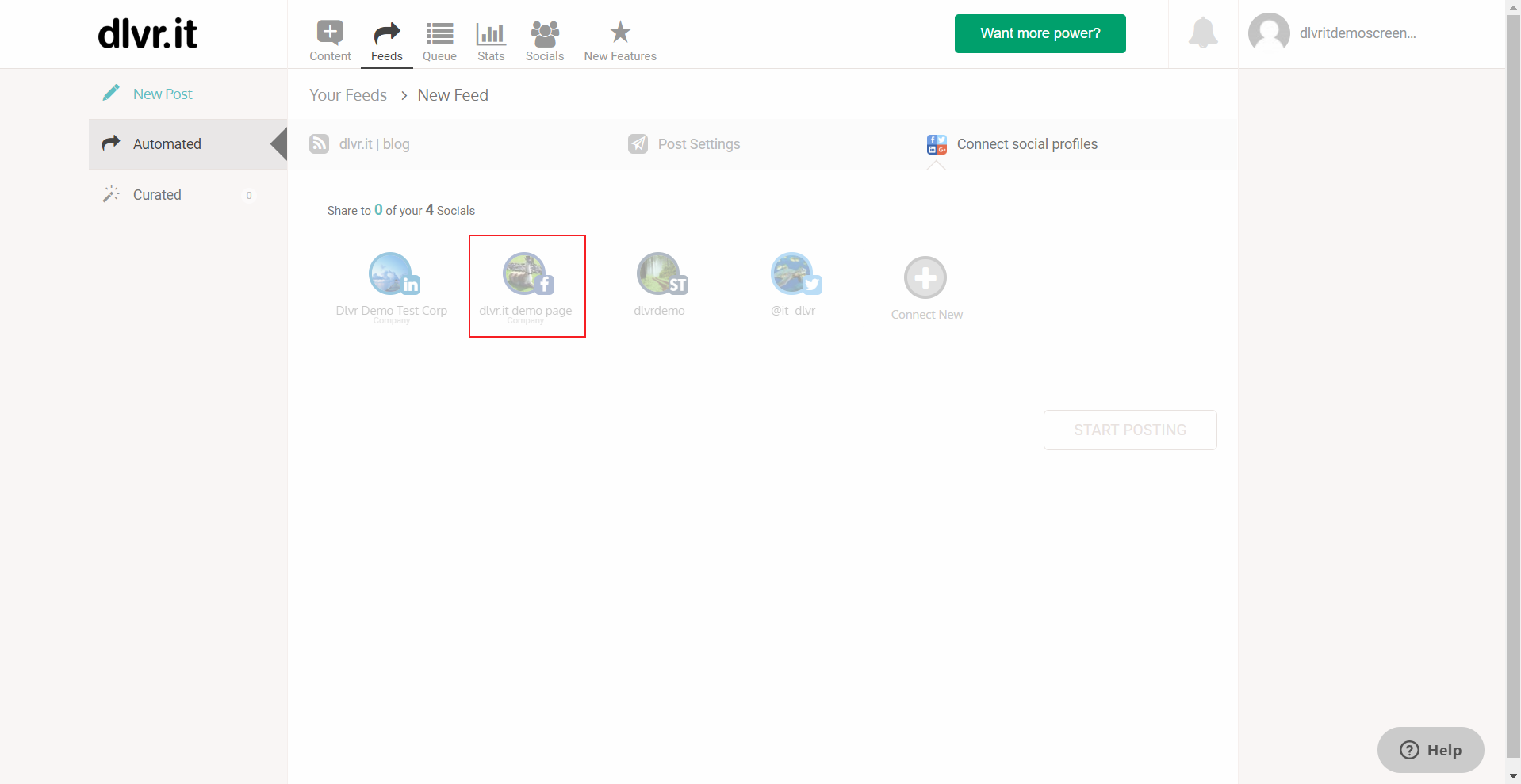 That's it! dlvr.it will automatically post new blog articles to your Facebook account.
If you already have a dlvr.it account just add new Route using your blog or feed URL as the source and your Facebook account as the destination.
Try it out: give dlvr.it's Facebook auto poster tool a shot for free