With more and more RSS Feeds being available to utilize every day, RSS Filtering becomes increasingly vital to customizing Content to your specifications.
dlvr.it gives you a slew of filtering options to help you battle the elements and publish to your heart's content. You can easily set up filters with your dlvr.it account to tailor your social media streams.
Want to post items that mention iPhone? How about items that mention iPhone or iPad? How about items that mention iPhone or iPad, but not if the item mentions Facebook? No problem.
Want to apply filters only to your headlines? To your headlines and bodies? Only to your categories? To headlines, and categories, but not body? You get the picture…
You can set filter rules for an individual feed. This lets you apply filters granularly to individual feeds.
These filters help identify and present content specifically tailored to your audience. Make customized streams and ensure that each and every post contains only content relevant to your readers.
To set Filters for individual Feed Sources:
1) Once you are logged in to dlvr.it, click the feed you want to add filters to
2) Click Settings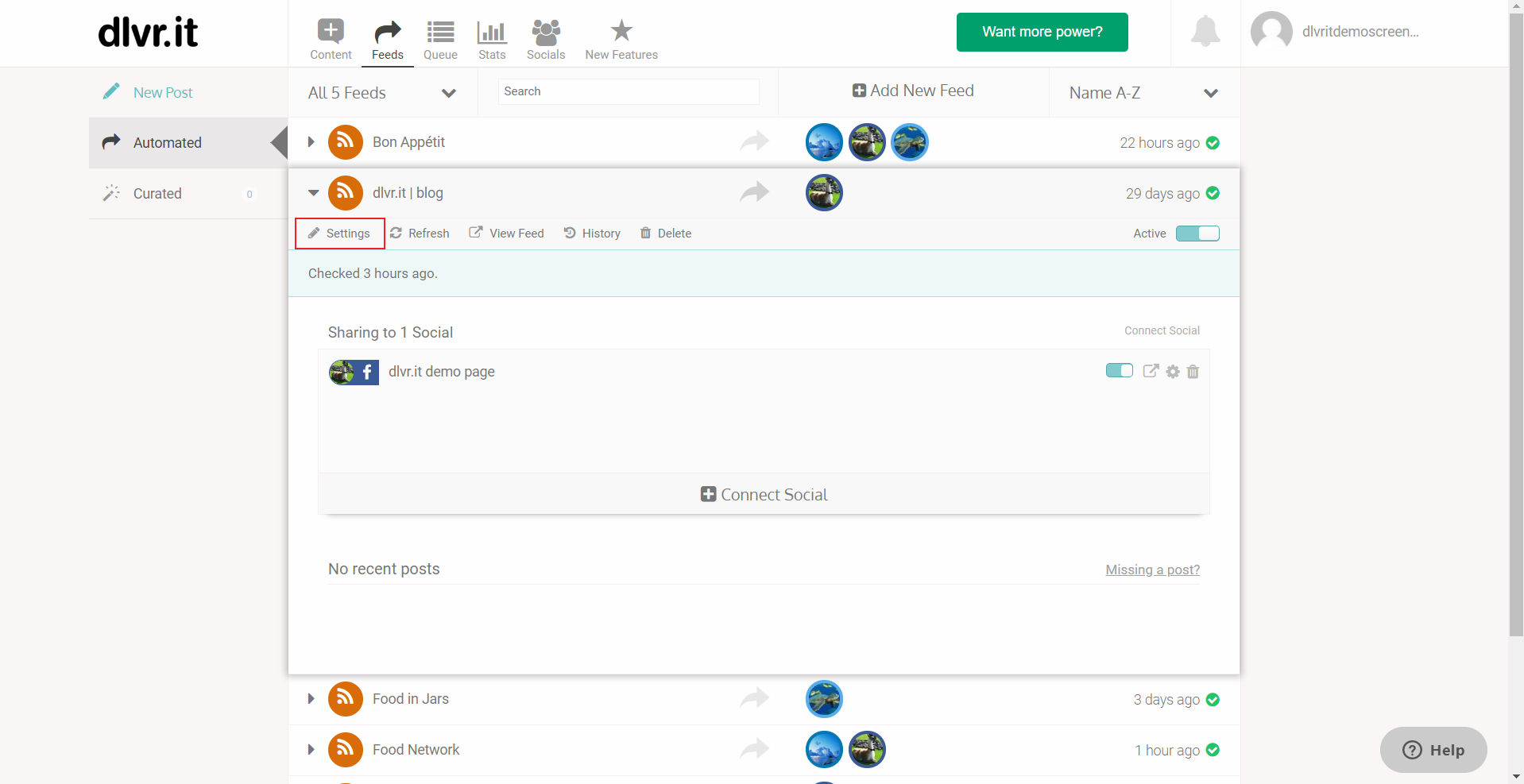 3) Click Filters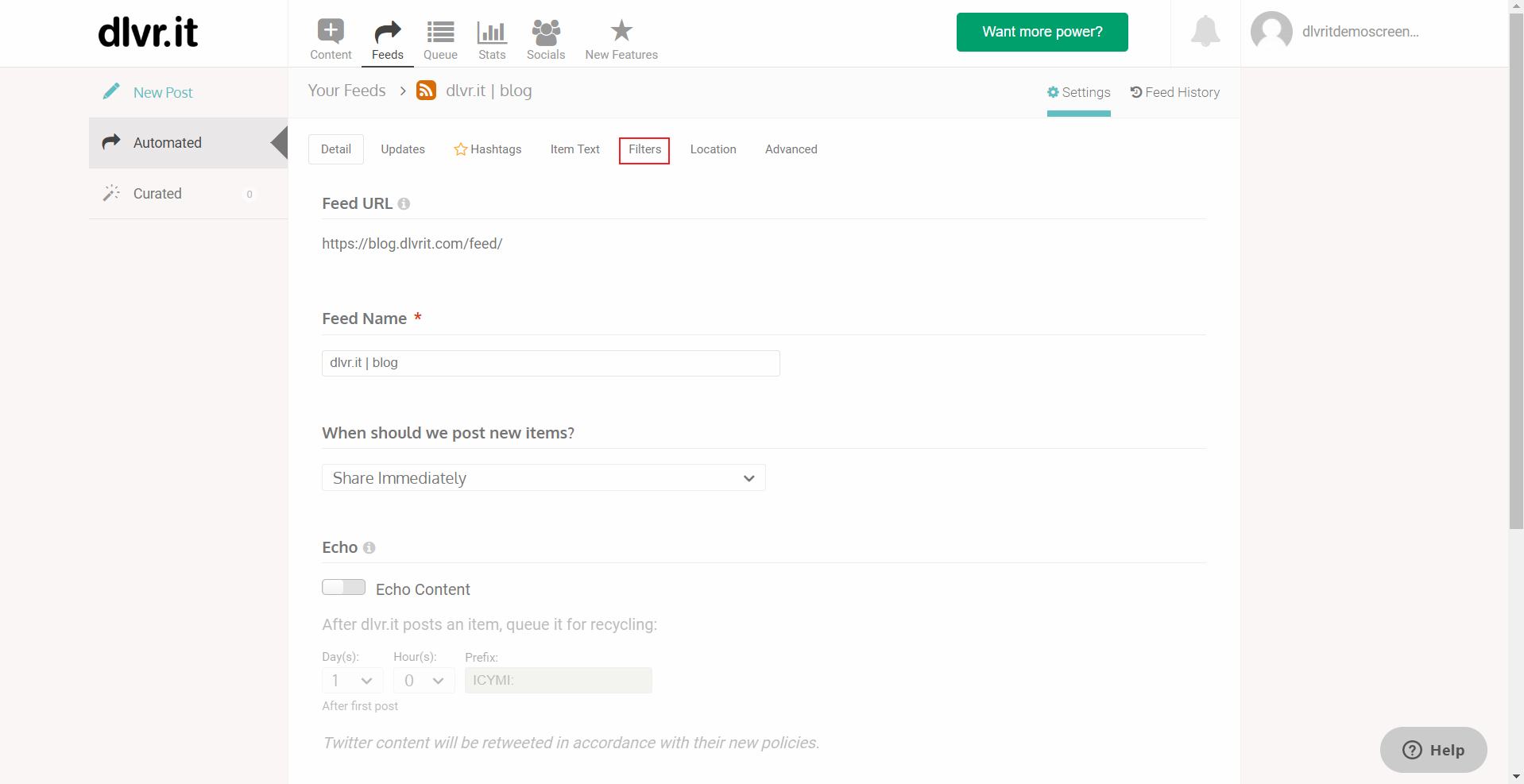 4) You have several choices to tailor the content just how you like. Remember to click Save when you are through.