Our content filters are built to be highly customizable with any feed source. There are many sets of options to help you only post the content that you want to use.
To set Filters for individual Feed Sources:
1) Once you are logged in to dlvr.it, click the feed you want to add filters to
2) Click Settings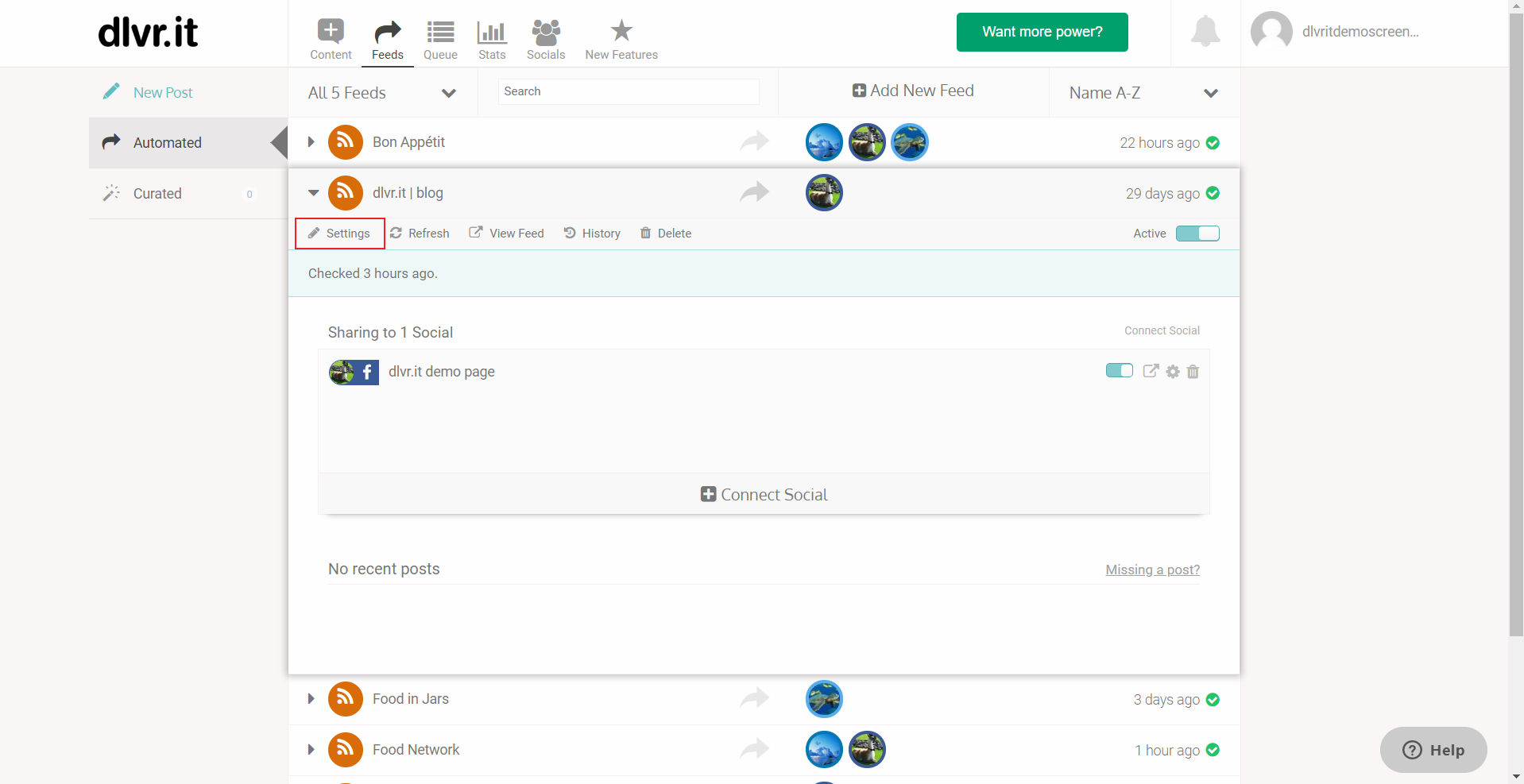 3) Click Filters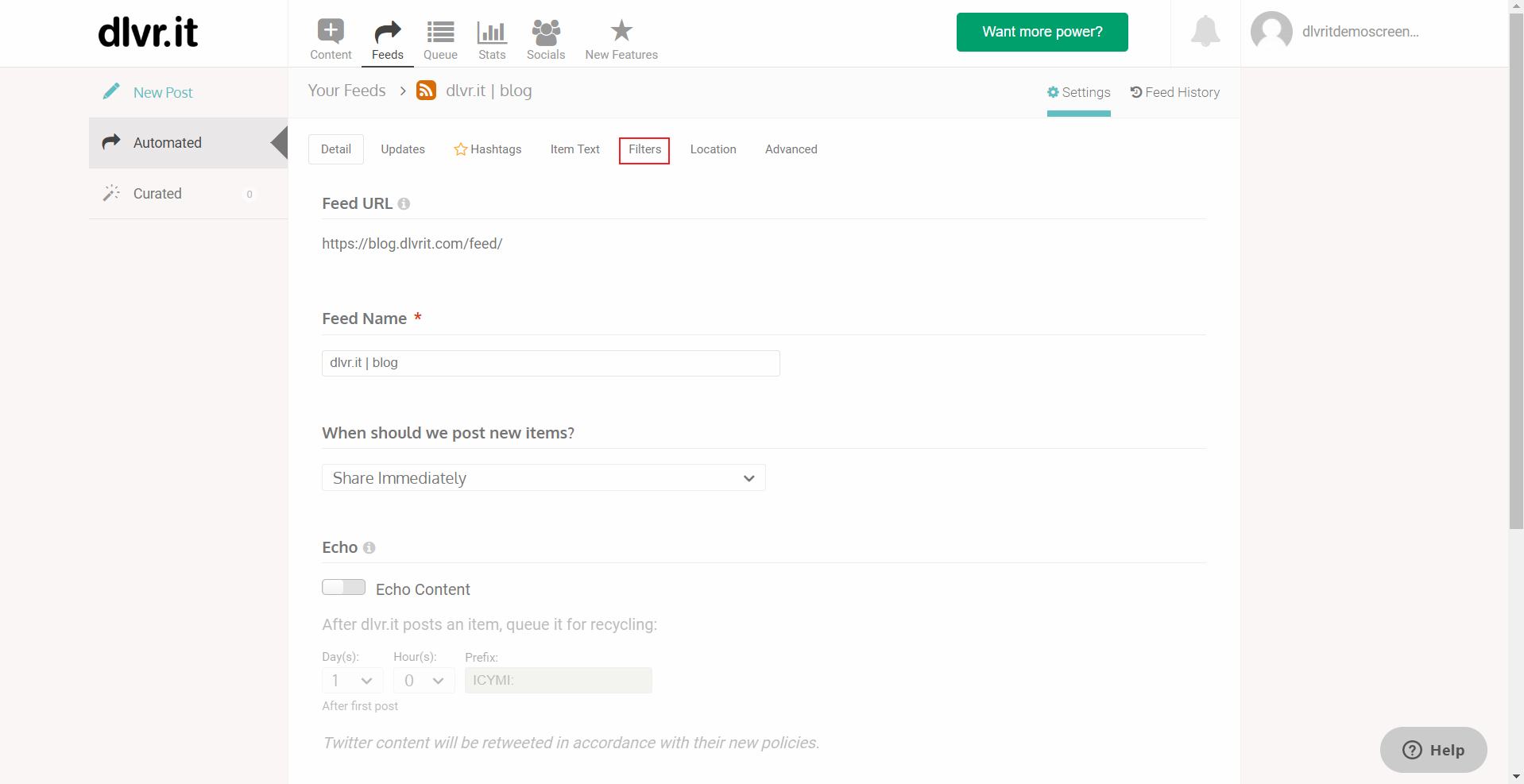 4) You have several choices to tailor the content just how you like. Remember to click Save when you are through.