Using Feedburner to post to Facebook is quick and easy.  For any Feed, dlvr.it can make the process of connecting your Social Media accounts to your Feeds effortless. dlvr.it will subscribe to your Feedburner feed and automatically post your new items and blog posts to your Facebook account.
Please note: As of August 1, 2018, dlvr.it is no longer able to support posting to Facebook profiles. For more information, check out our support document.
1) Once you are logged in to dlvr.it, click on the "+" icon.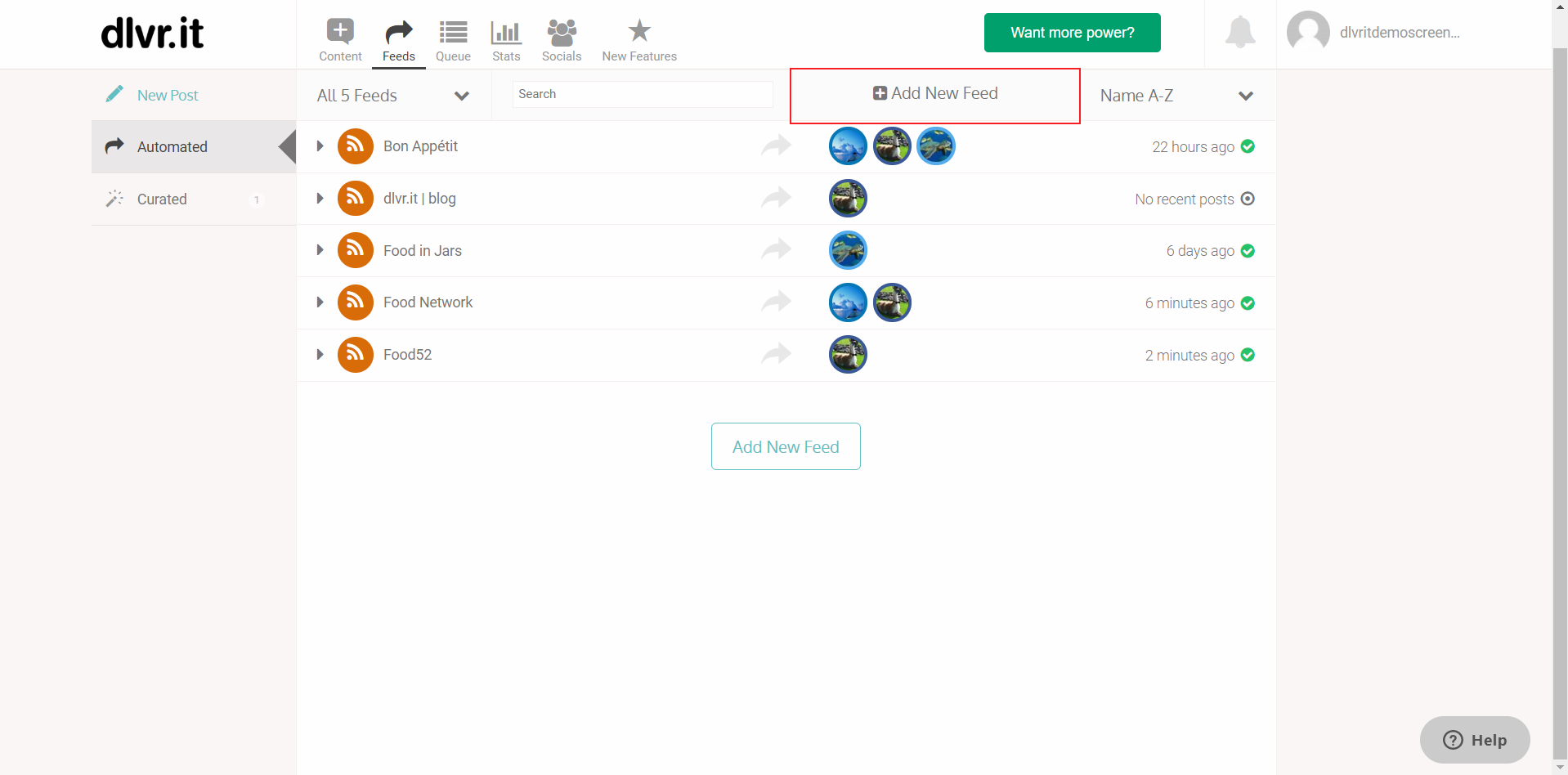 2) Search for the feed URL by entering the domain name or paste the URL in the box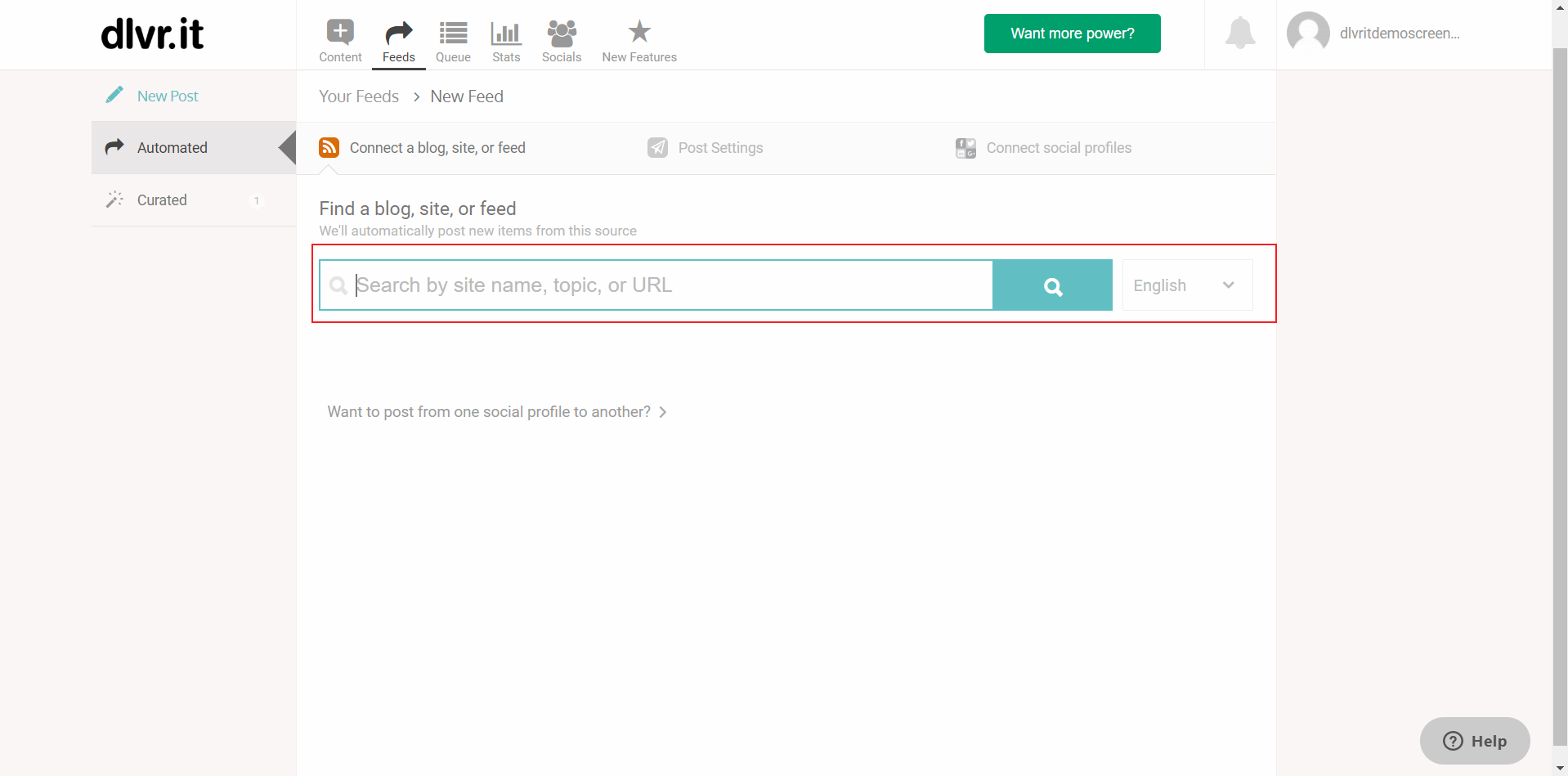 3) Once the feed URL is discovered, click the "Connect" button.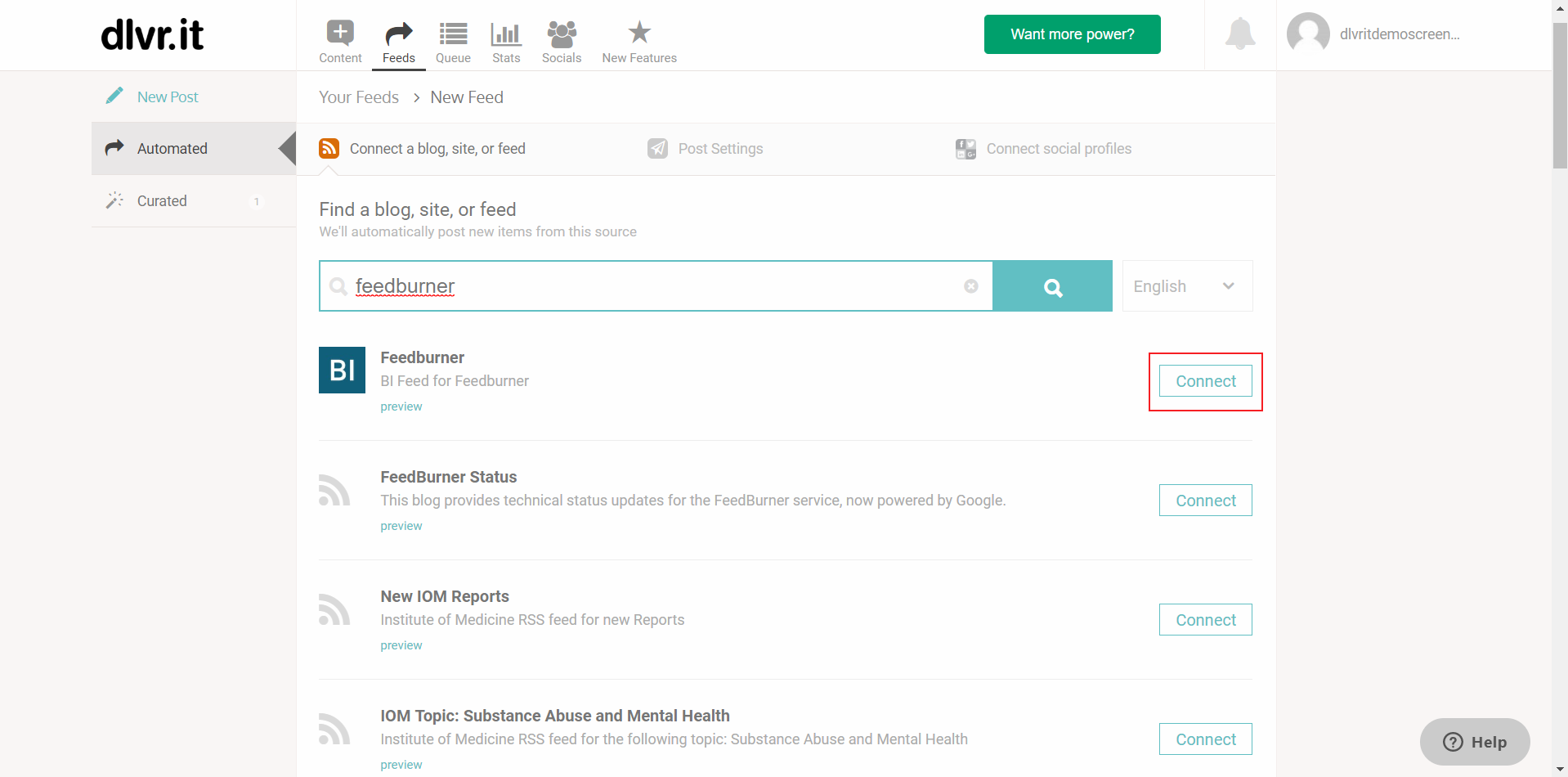 4) Configure the next screen with your desired options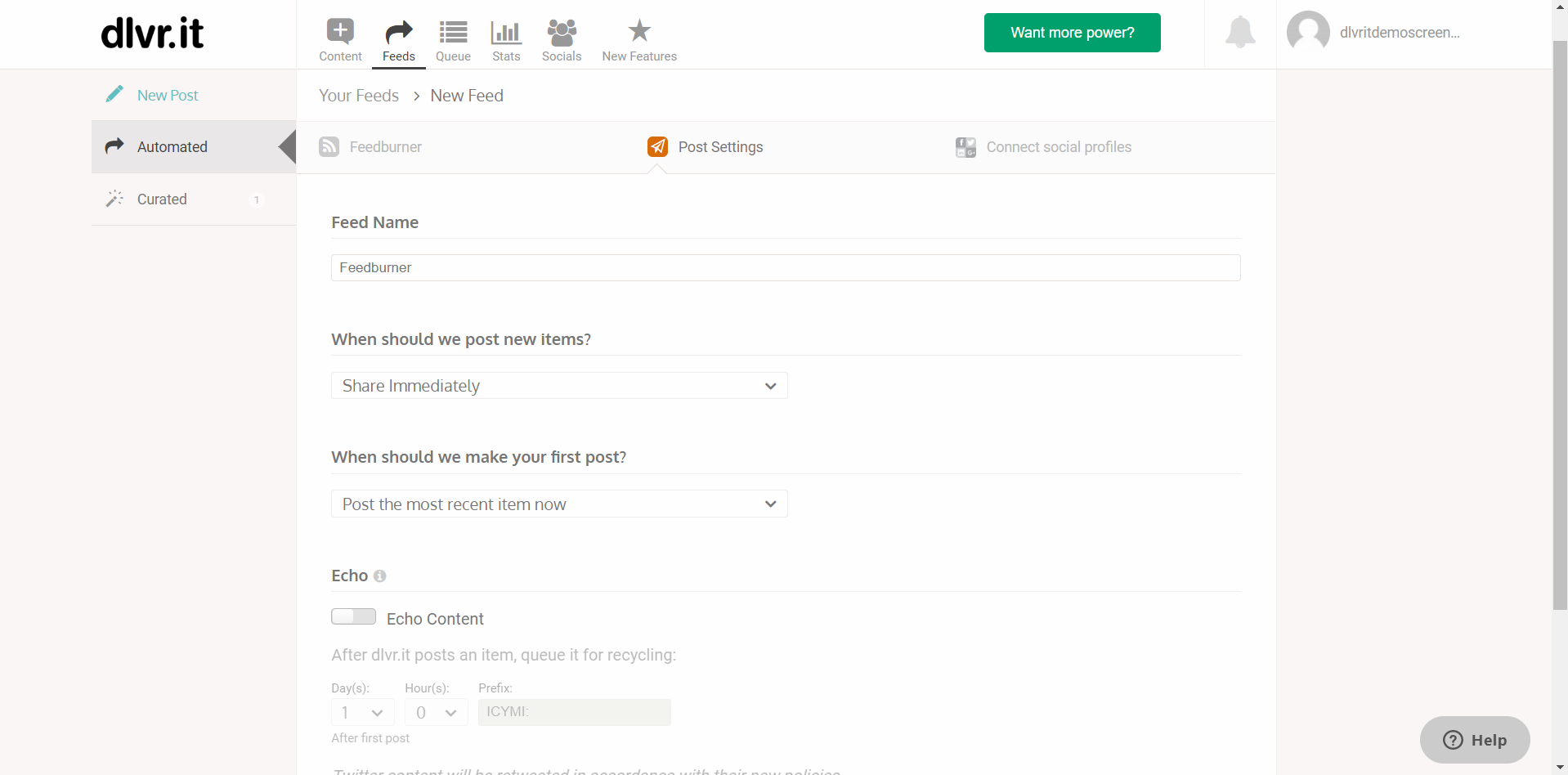 5) Choose your Facebook page or group and click on "Start Posting."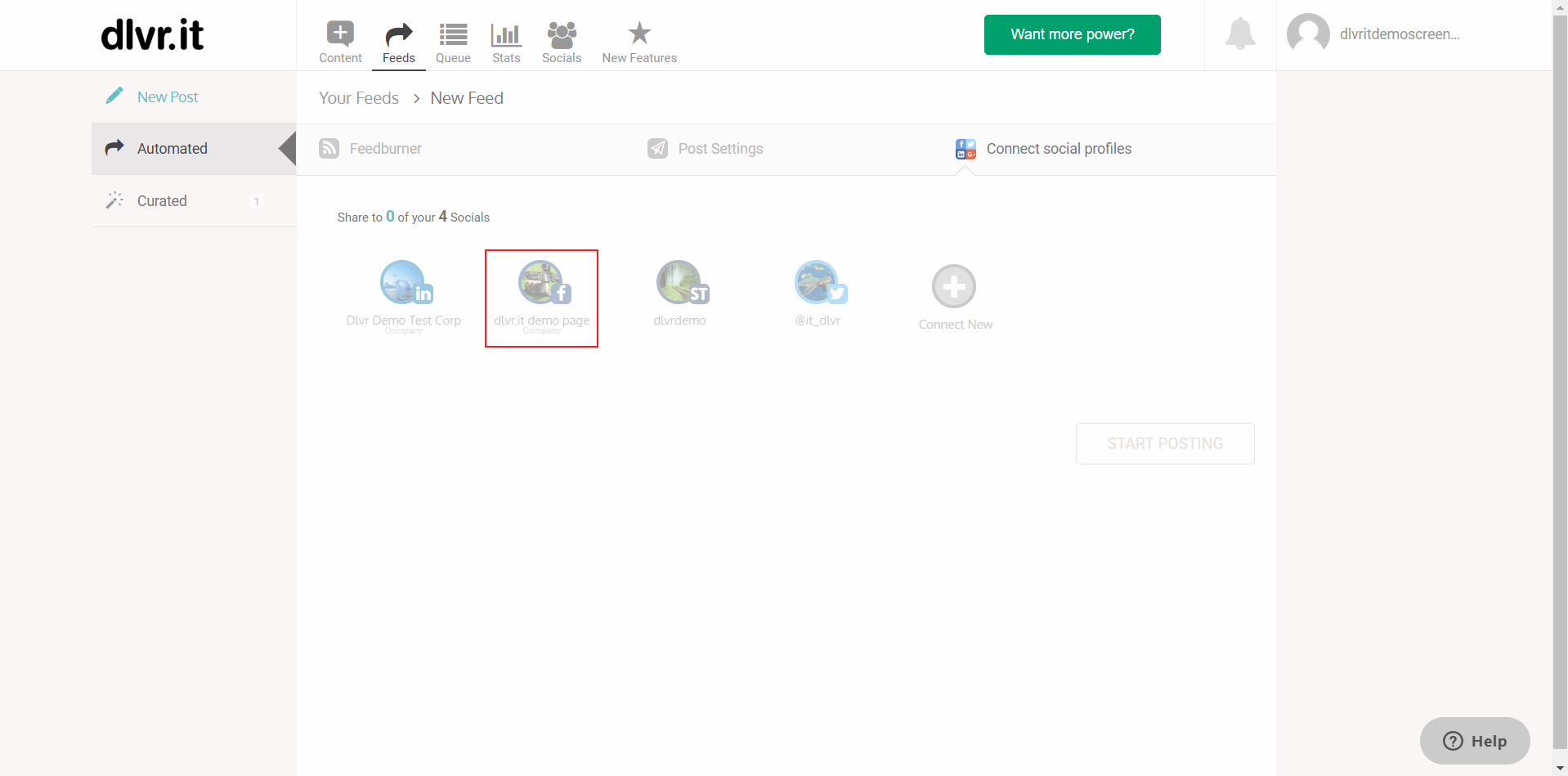 And you're all set! dlvr.it will start automatically detecting your items and sending them to Facebook.