When breaking news hits or a post needs to be delivered immediately, we have something for you – just hit the update now button.  When you use this new  feature, dlvr.it will instantly look at your feed and post the new items to your specified outputs.
To force a feed update now:
1) Log into your dlvr.it acount
2) Click on the Feed and click the Refresh icon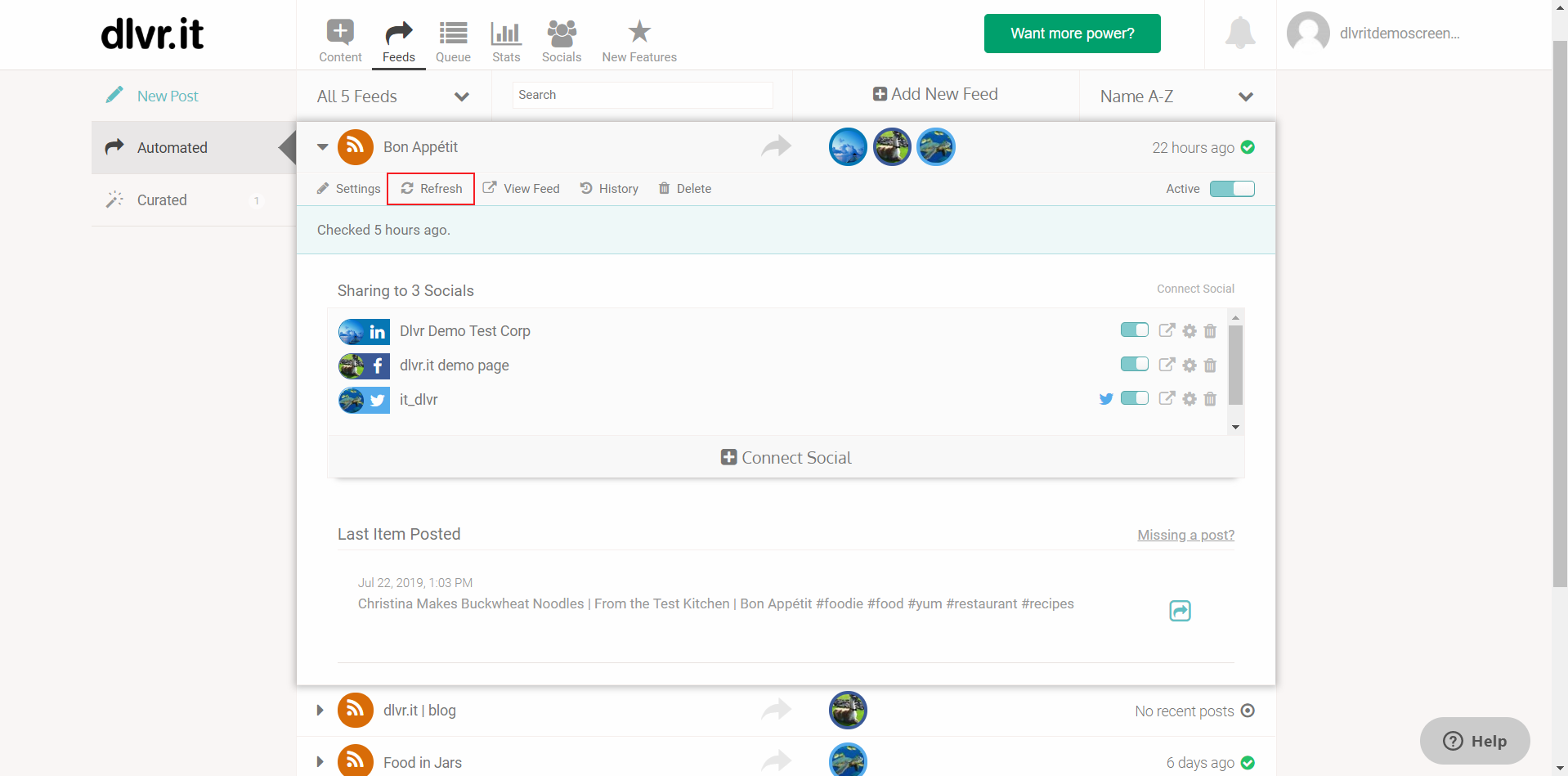 Note: When you click to update your dlvr.it feed, we will update your feed now and bypass any feed update schedules you have set.