Our filter options are ideal for users with one feed, but multiple pages for multiple authors.

To filter by author:
1) Log into your dlvr.it account
2) Click on the Feed to which you'd like to add filters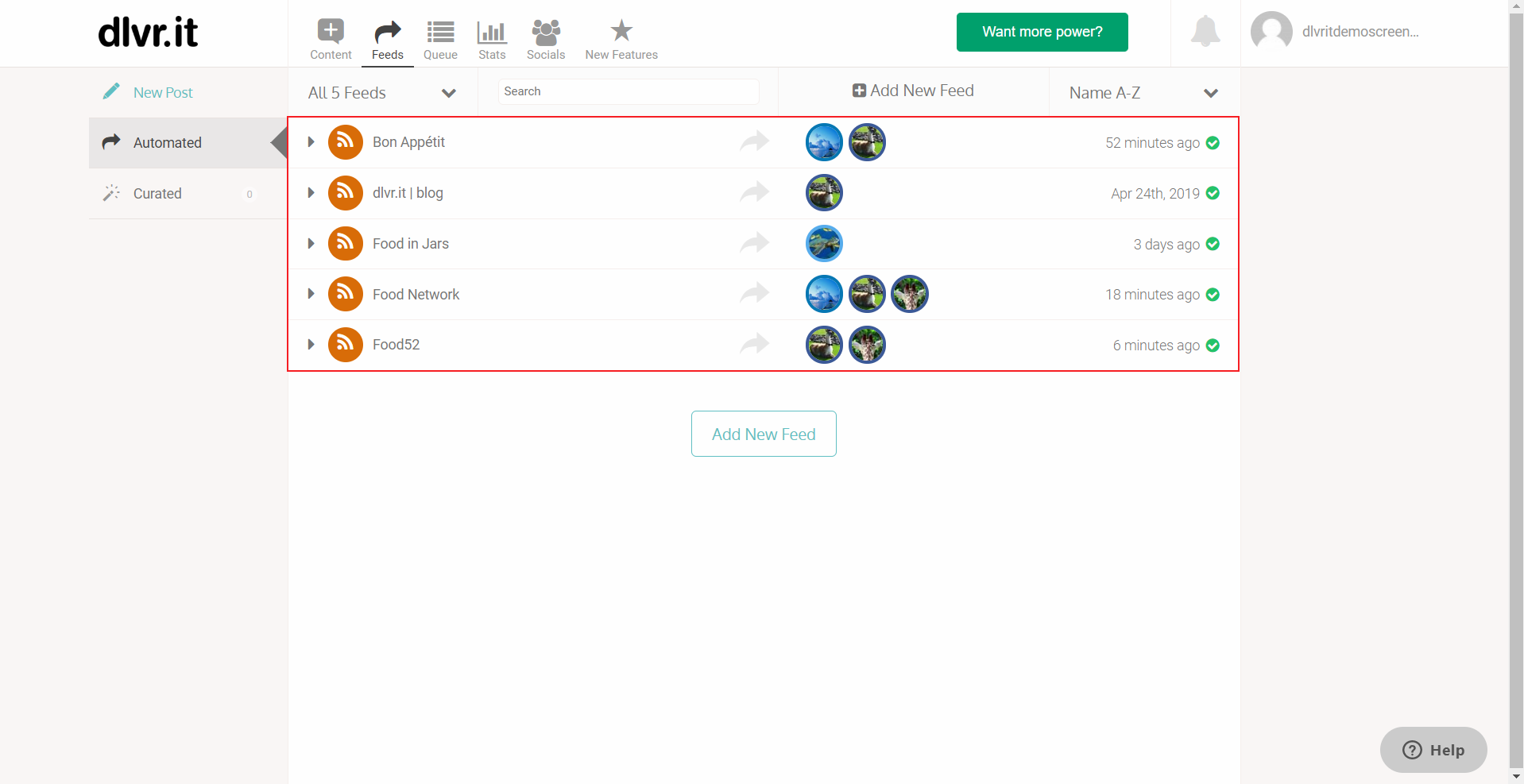 3) Click on Settings
4) Click on the Filters tab
Select "Author" and enter your filtering terms.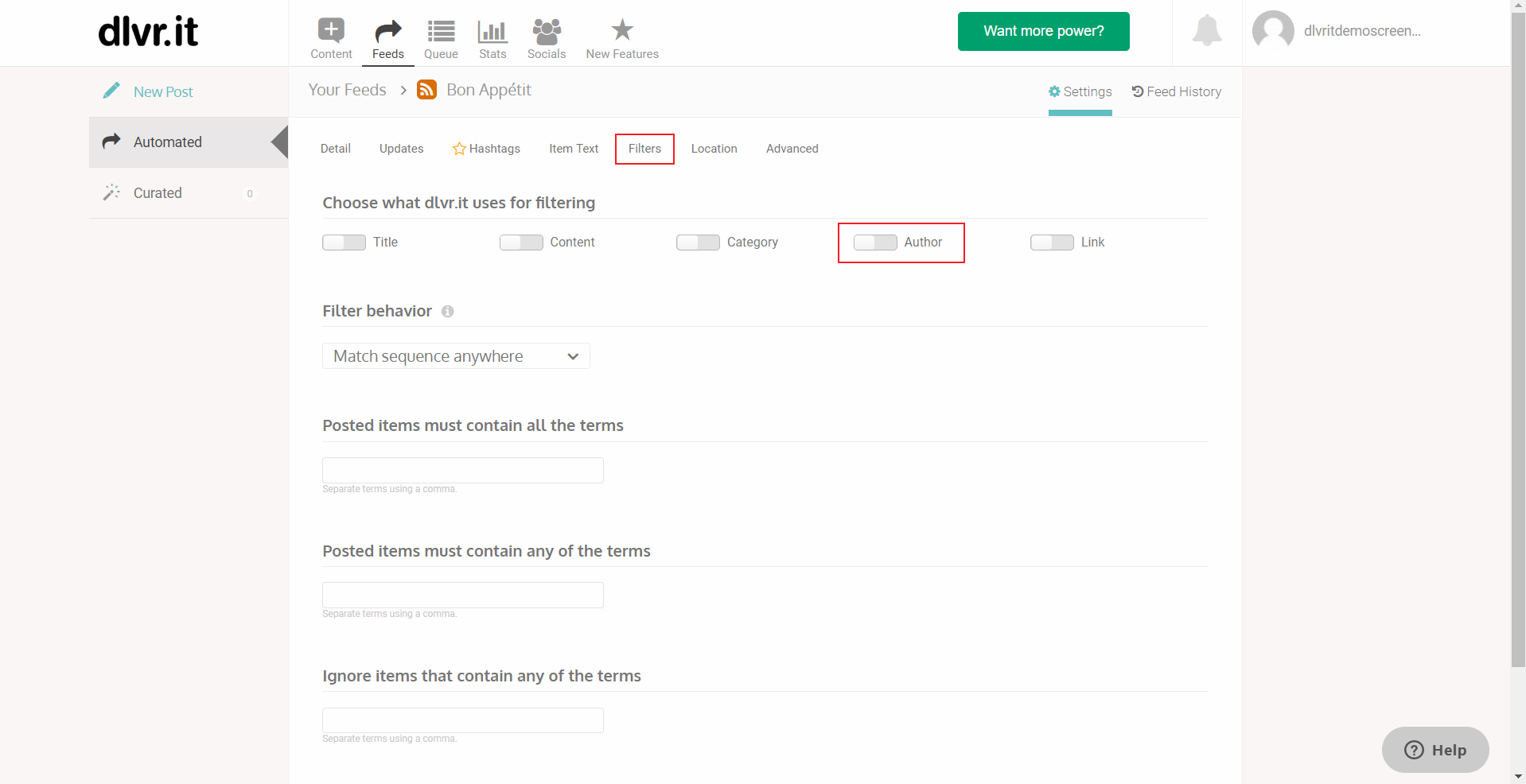 5) Save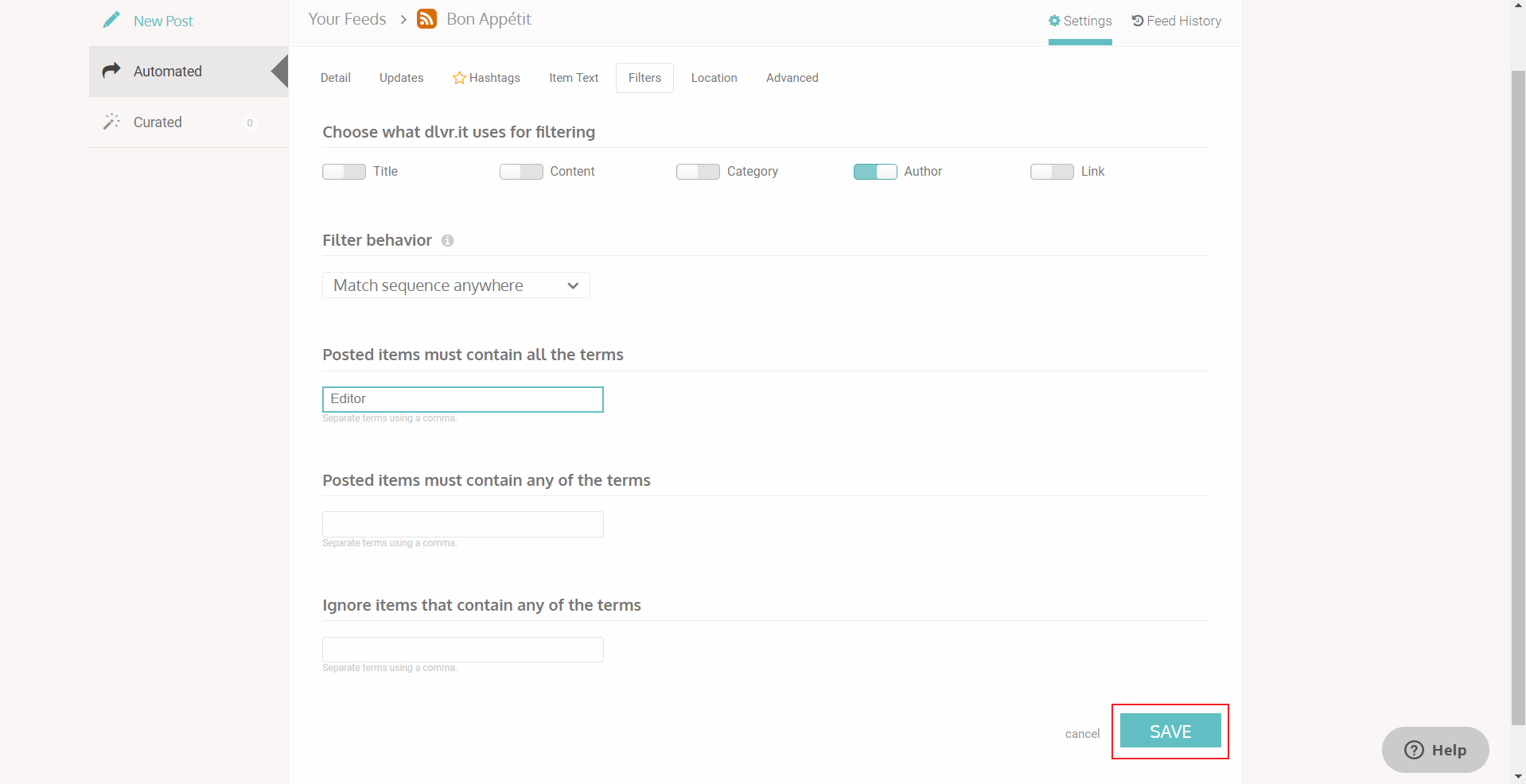 Note: You have the ability to filter by other categories by clicking on the toggle switch for the other filters and entering the Filter criteria.