By default, dlvr.it checks your feed for new items every 30 minutes.
If your feed if PuSH (PubSubHubbub) enabled we will automatically subscribe to the specified hub and your updates will be delivered in near-real time!
If you'd like us to check your feed less frequently, just edit your feed settings and tell us how often you want us to look for new items. We're happy to check every 30 minutes, every hour, every three hours, every six hours...or even just once a day.
To set your Feed Update Period:
1) Edit your feed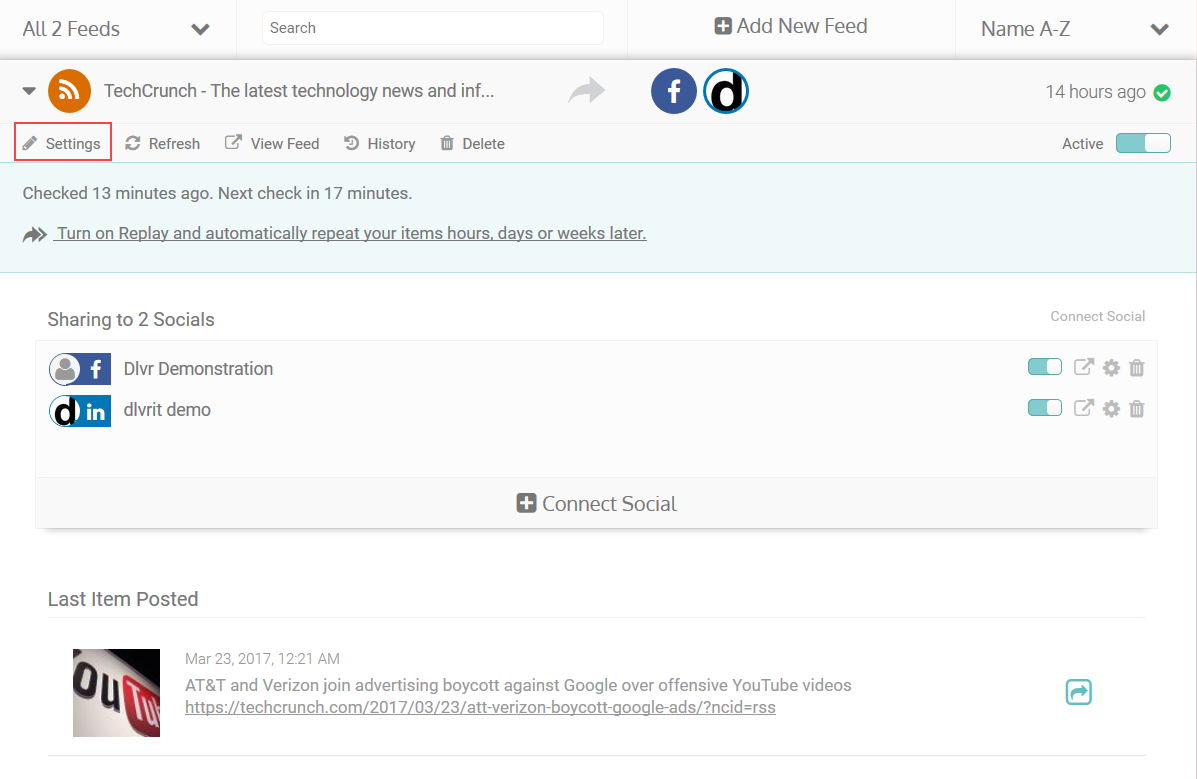 2) Click on Updates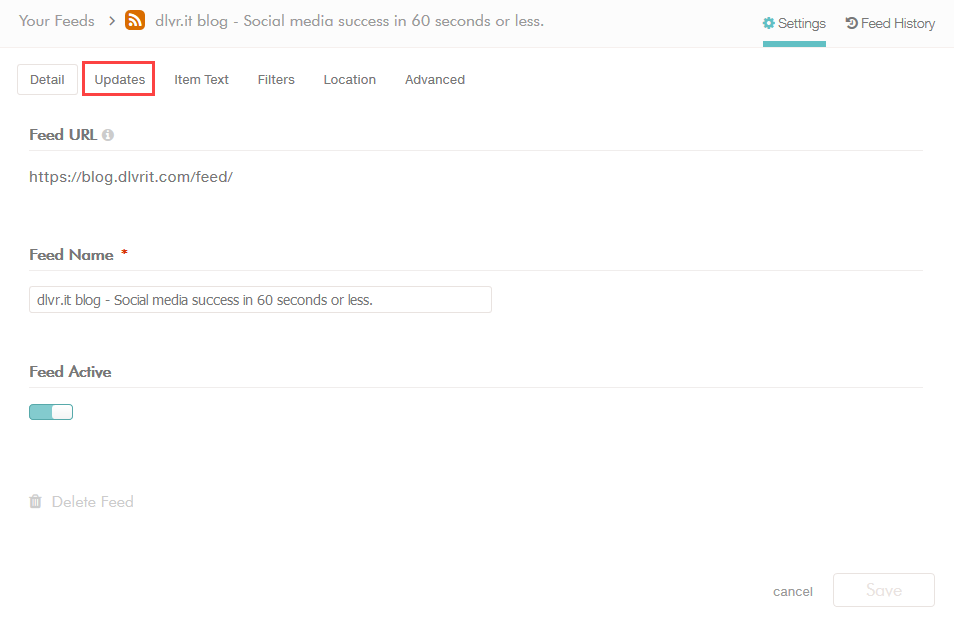 3) Update to the desired update period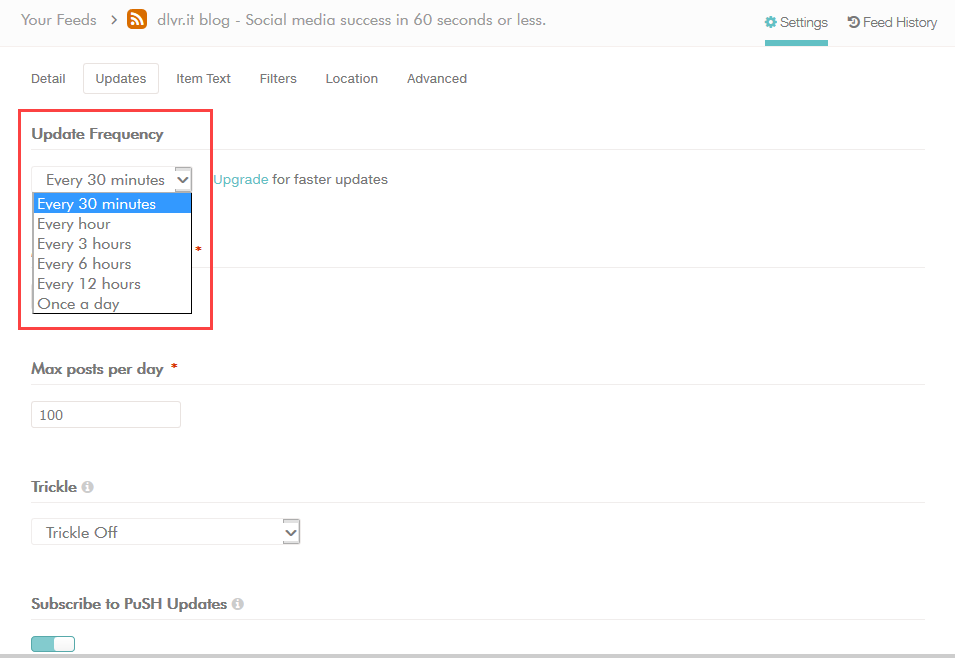 Feeling anxious and want dlvr.it to update your feed right now?  No problem.