dlvr.it now supports social sign in. You can now easily sign up and log into dlvr.it via your existing Facebook or Twitter account. This means you don't have to create and remember a new user name and password to log into dlvr.it.
If you are an existing dlvr.it user, you can update your account settings to start using social sign in to log into dlvr.it. You'll need to log in, go to Accounts Settings and click on the '+' Icon next to 'Login using a Social Account'.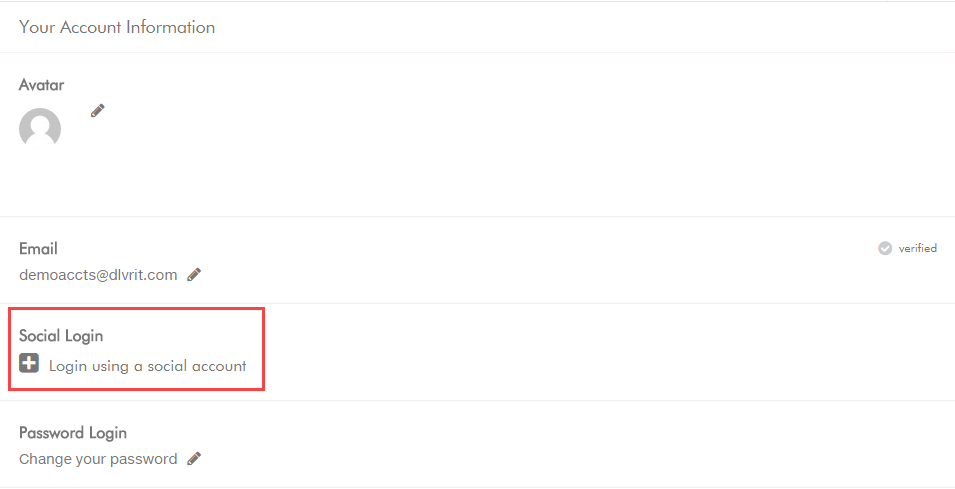 After you've added your Social Media account to sign in, you will need to click on the Save button to make sure that you're properly connected.
dlvr.it currently support social sign in using Twitter and Facebook accounts.