Utilizing third party content through careful curation can increase your social media presence without any additional effort. By following this simple process, you can create your curation feeds and share the most appropriate content for your audience.
We're going to demonstrate this process using a hypothetical real-estate agent's feed. Our real-estate agent wants to add a curated feed.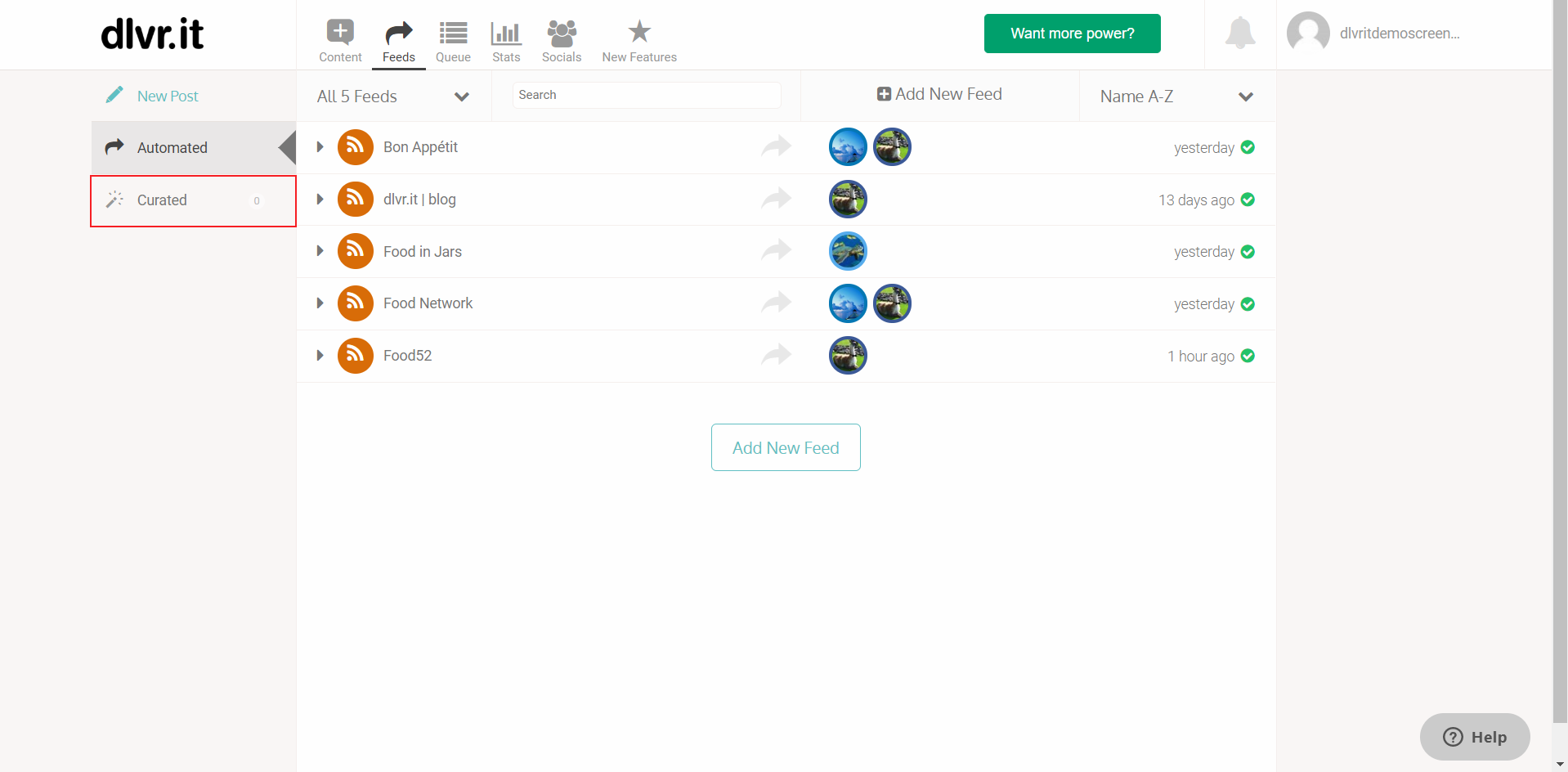 Our hypothetical real-estate agent wants to include some content in their feed other than real estate listings.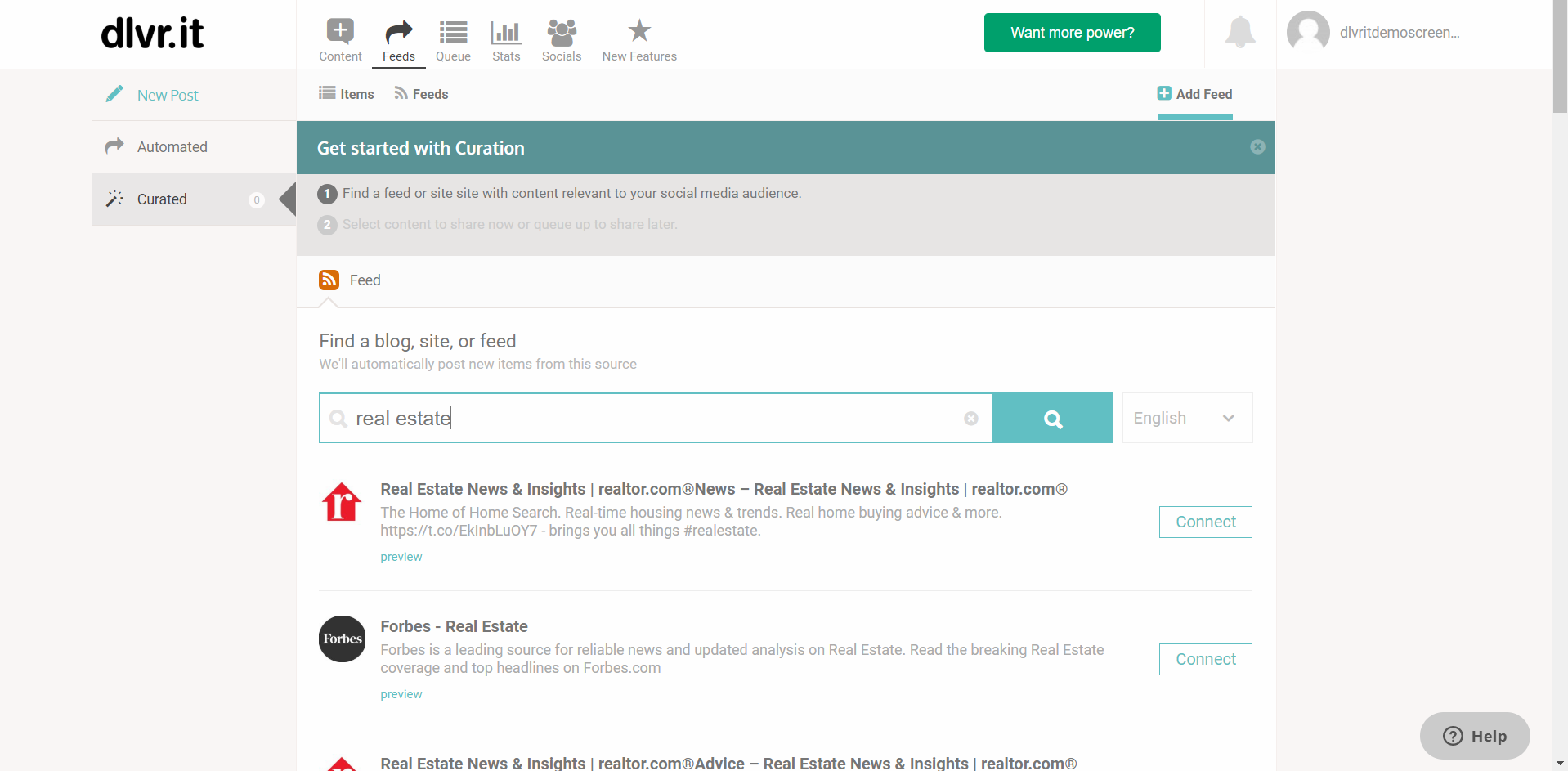 Perhaps something amusing to engage their followers. By using dlvr.it's feed search, we are able to locate an awesome feed that is just terrible photos of real estate situations.
I've selected my feed of terrible real estate photographs. dlvr.it will then import the 10 most recent items posted into the feed. I find a post and click the Share icon.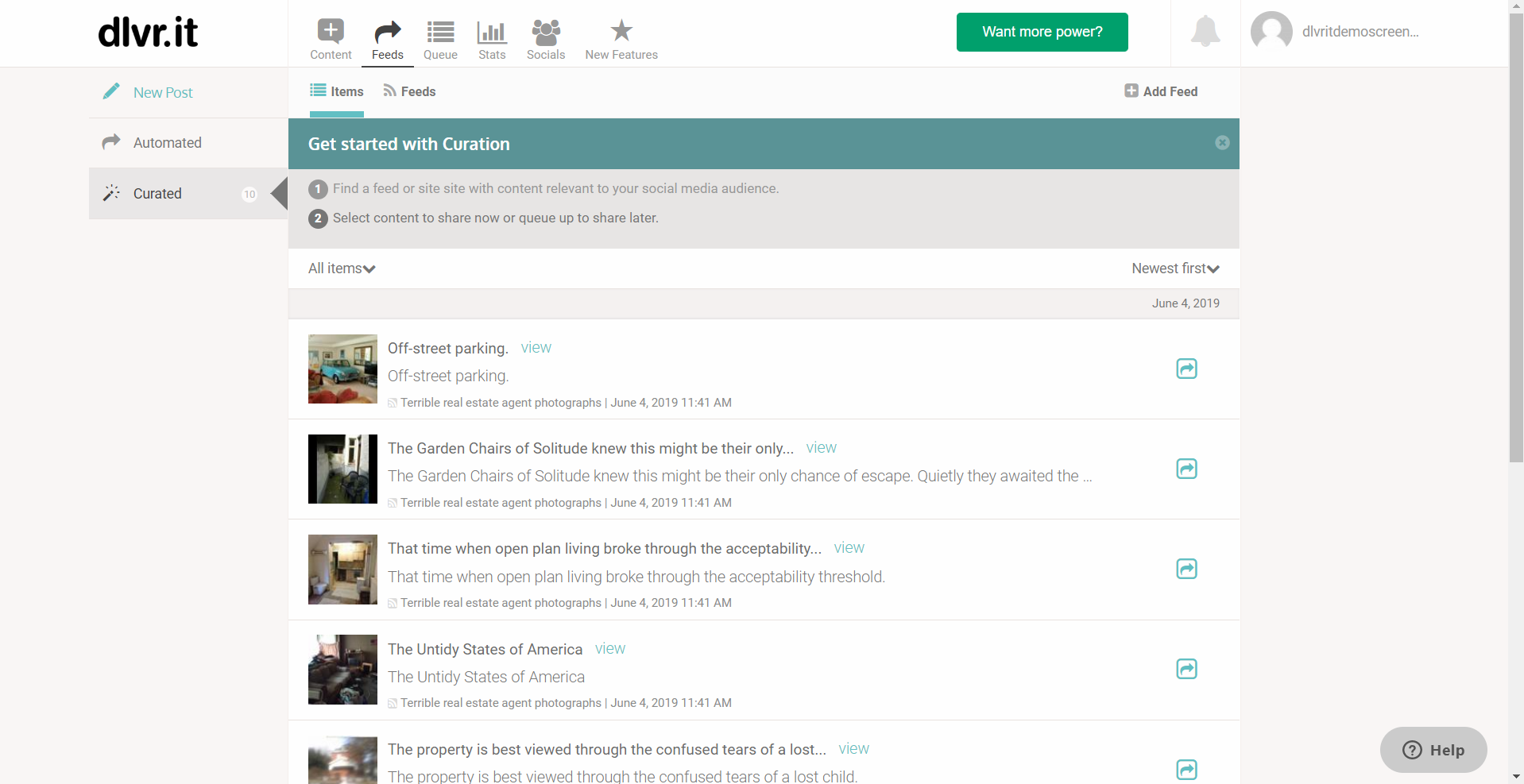 I have selected my post.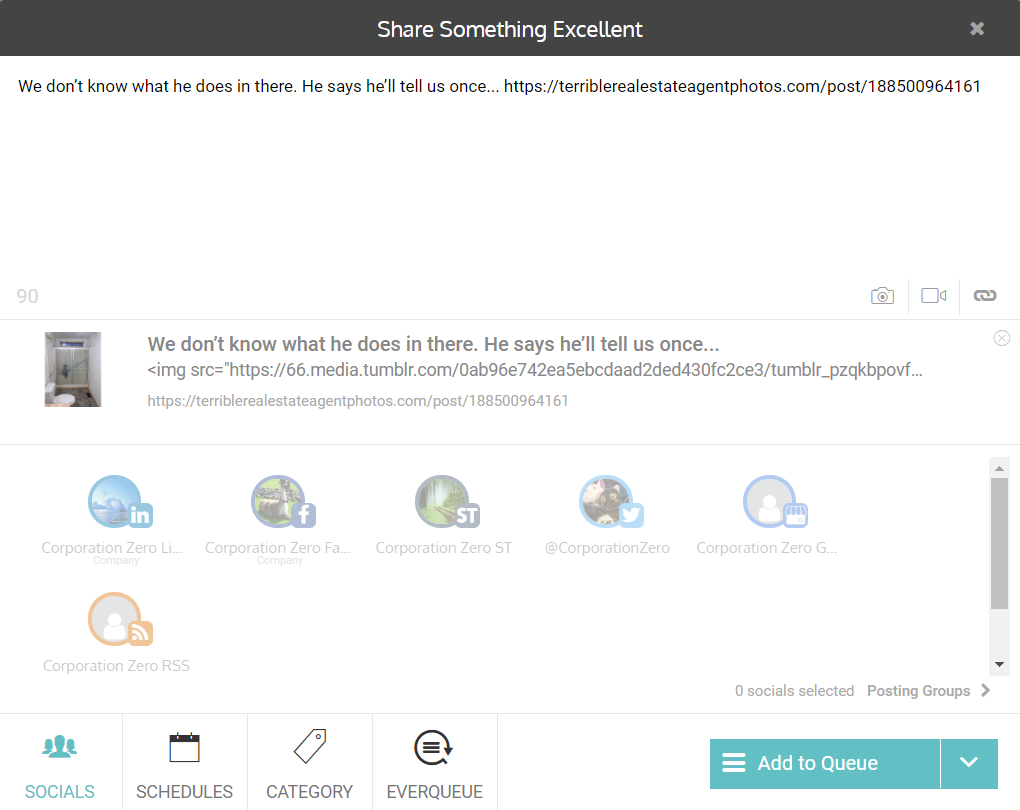 Now I need to choose which Socials that I want to share to. I choose my Twitter and now I must select how I want to share this.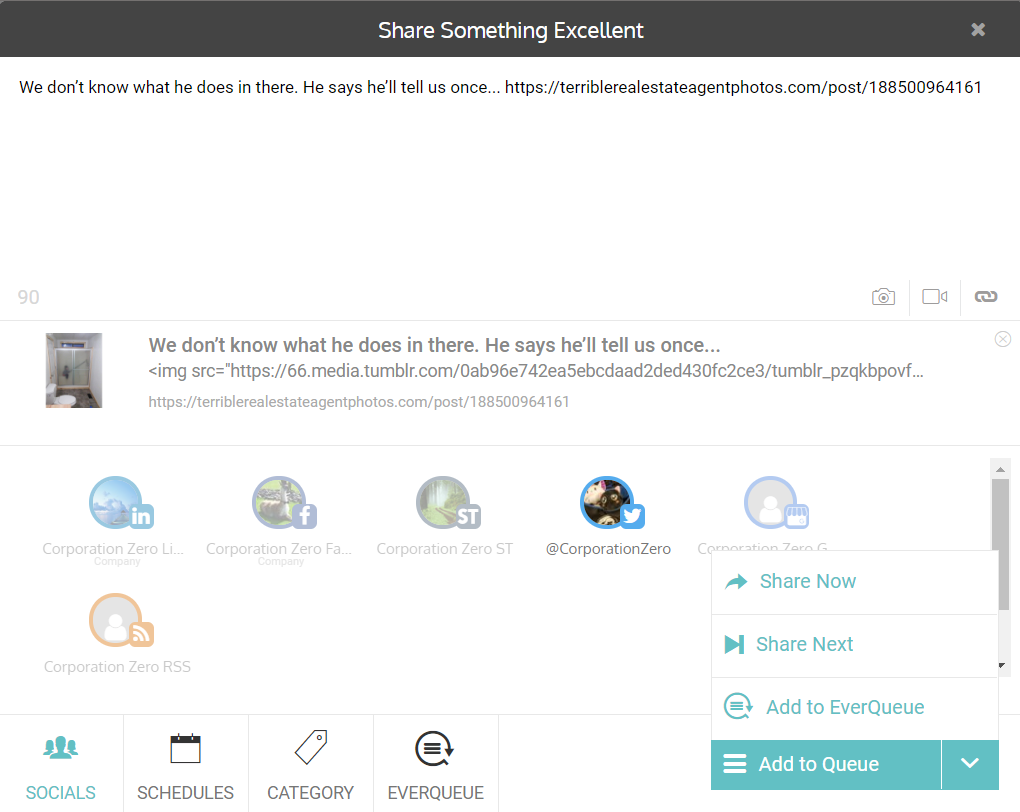 I can choose to share this right now, schedule a post that will fit within my schedule, or share at the next available time in my Queue schedule. Once I have selected my option, I will be able to view this post in my Queue.