Broken links are a problem for a small segment of our users.  Many times, this results from a very simple append that dlvr.it has to add to be able to add Google Analytics to your links.  The easiest way to fix these links is to remove Google Analytics so that your links will not be modified by dlvr.it.  To remove Analytics, follow the steps below:
1) Click on Socials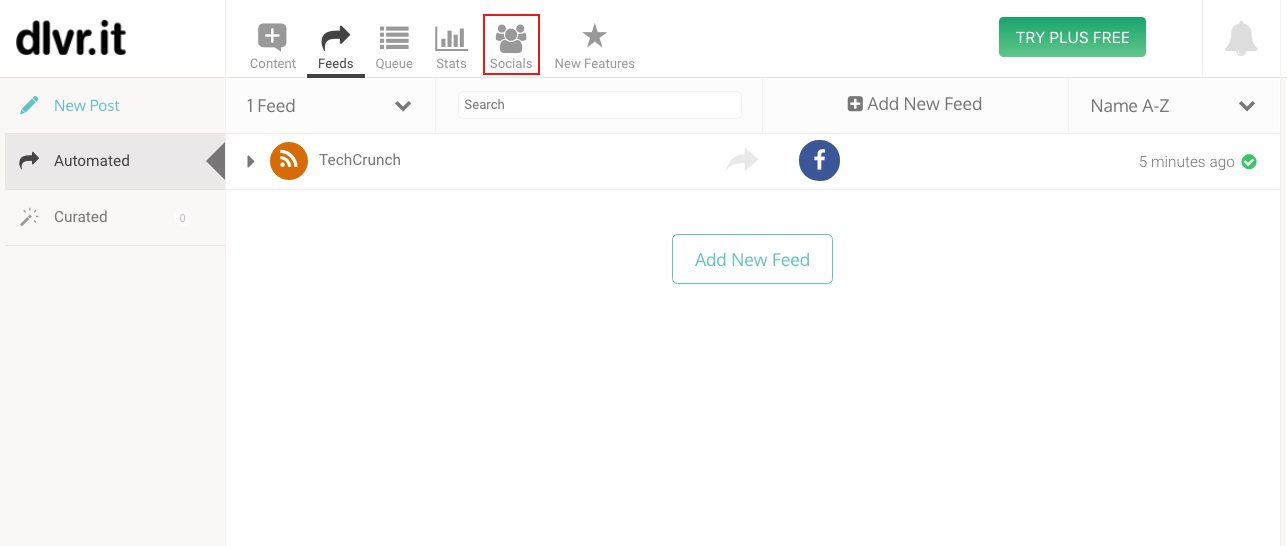 2) Click on the Social Media account that you wish to modify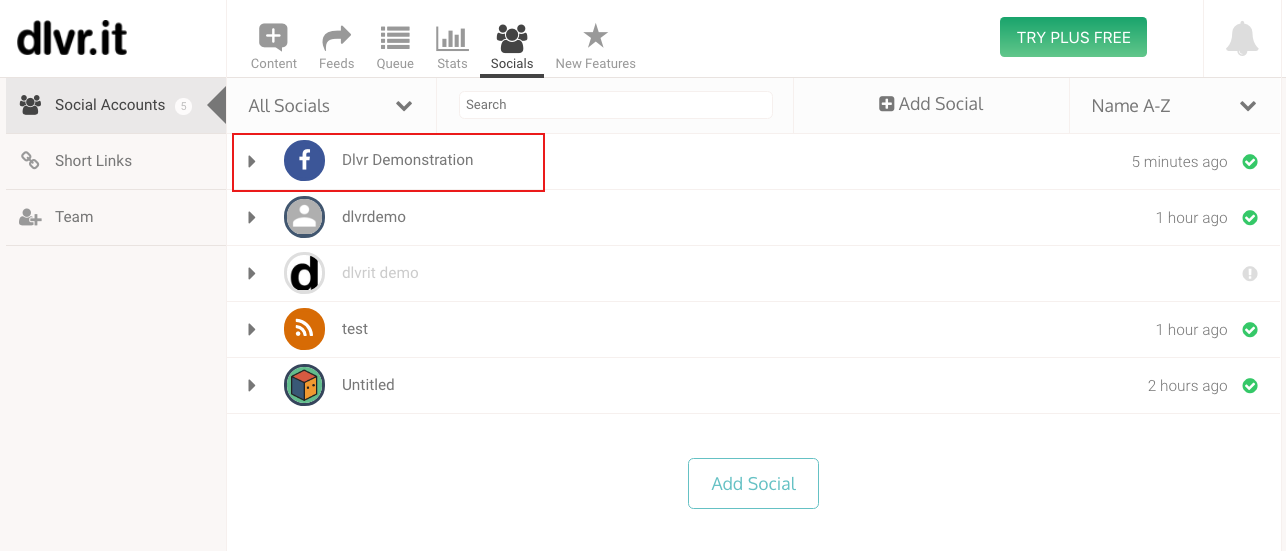 3) Click on Edit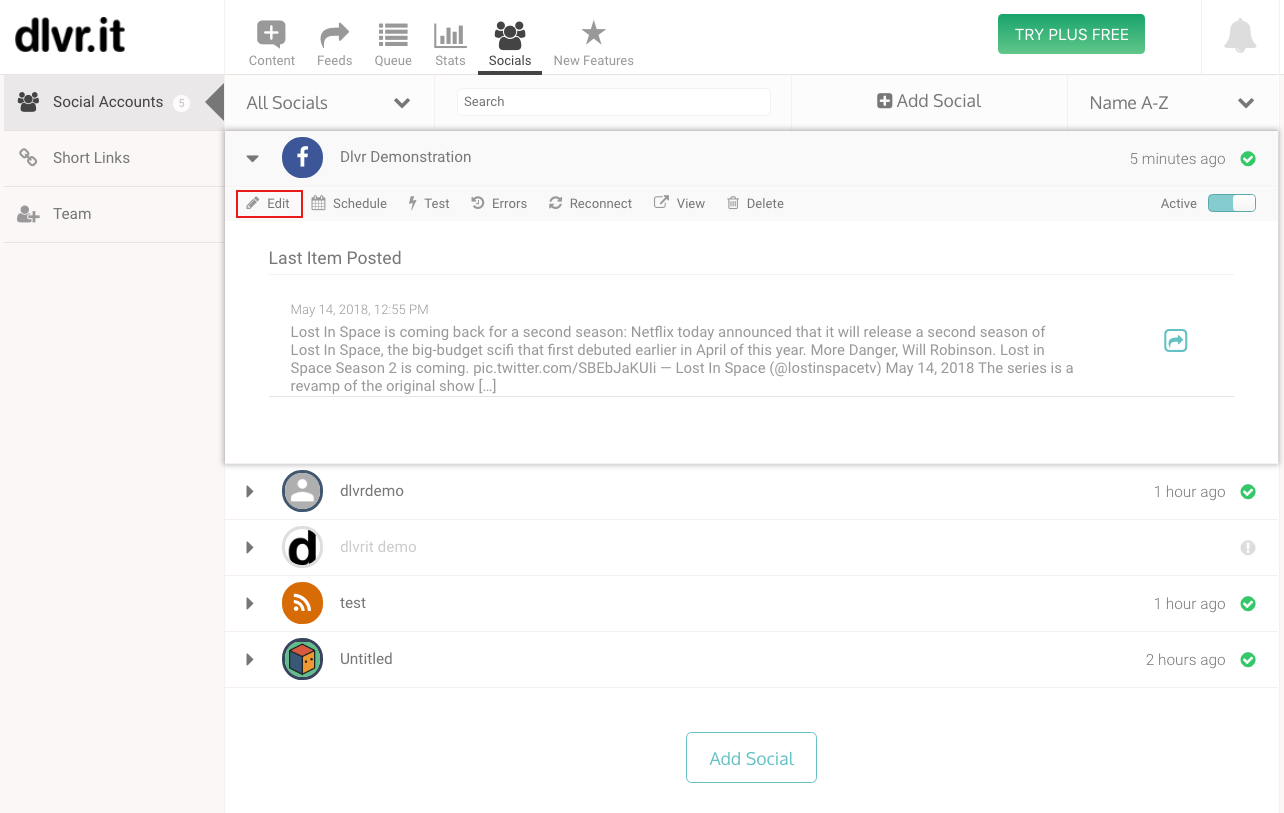 4) Click on Links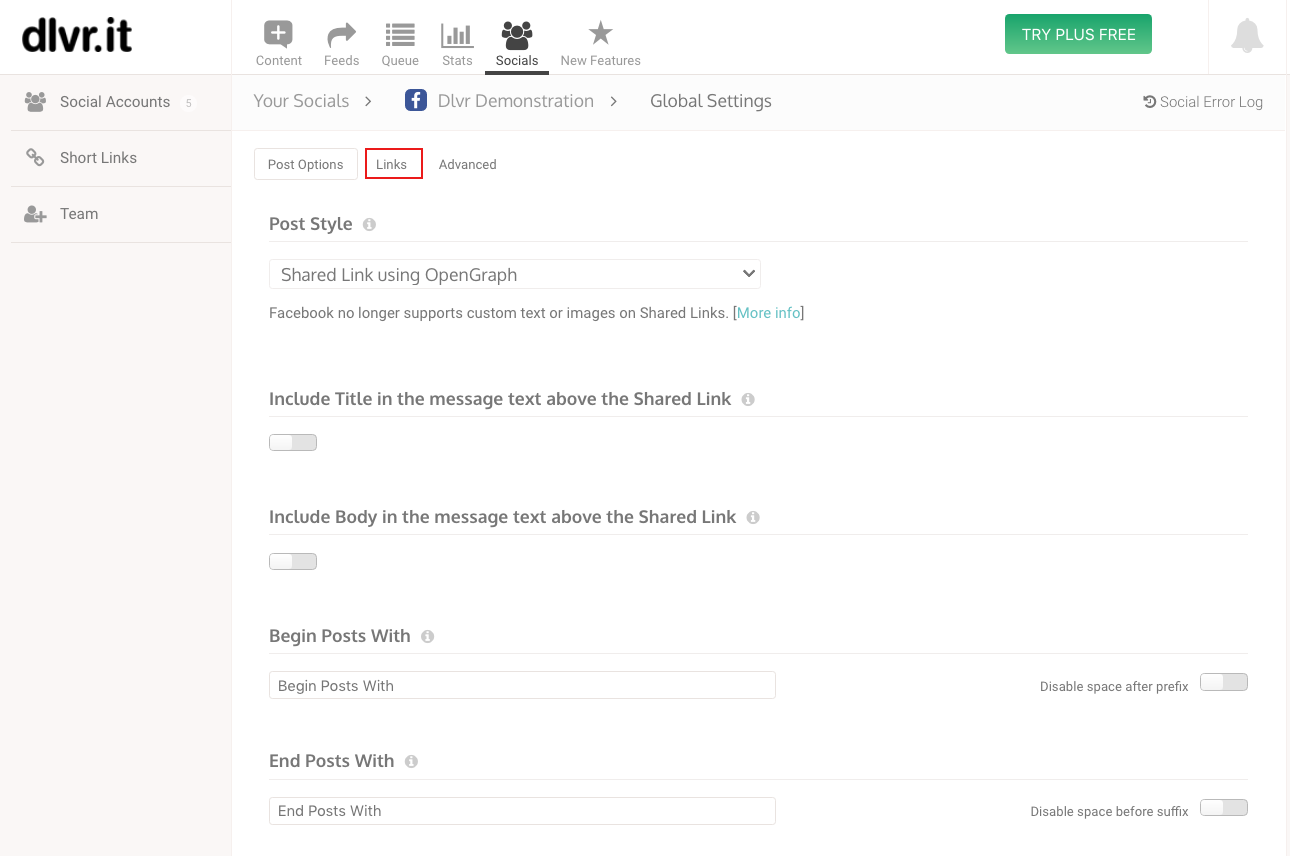 5) Delete the text in the Analytics box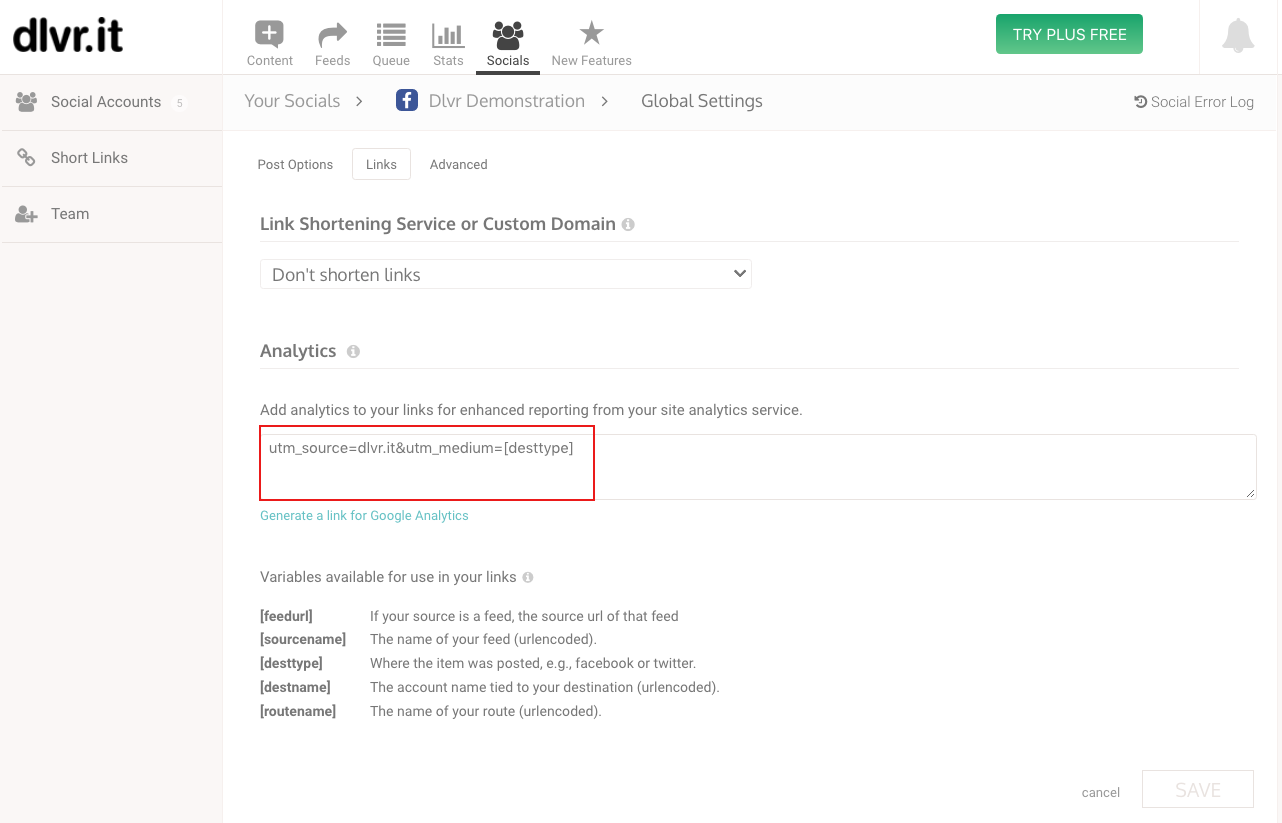 6) Click on Save
This will remove all Analytics from future shared links.