Our Basic plan users are permitted to add up to 3 Feeds before being asked to upgrade to the Pro plan. The most common cause of not being able to add a third feed is that there is a feed in your Curate section. This Feed does count toward the total Feed count. To remove any Feed from the Curation section, follow the steps below:
1) Log into your dlvr.it account.
2) Click on the Curated tab.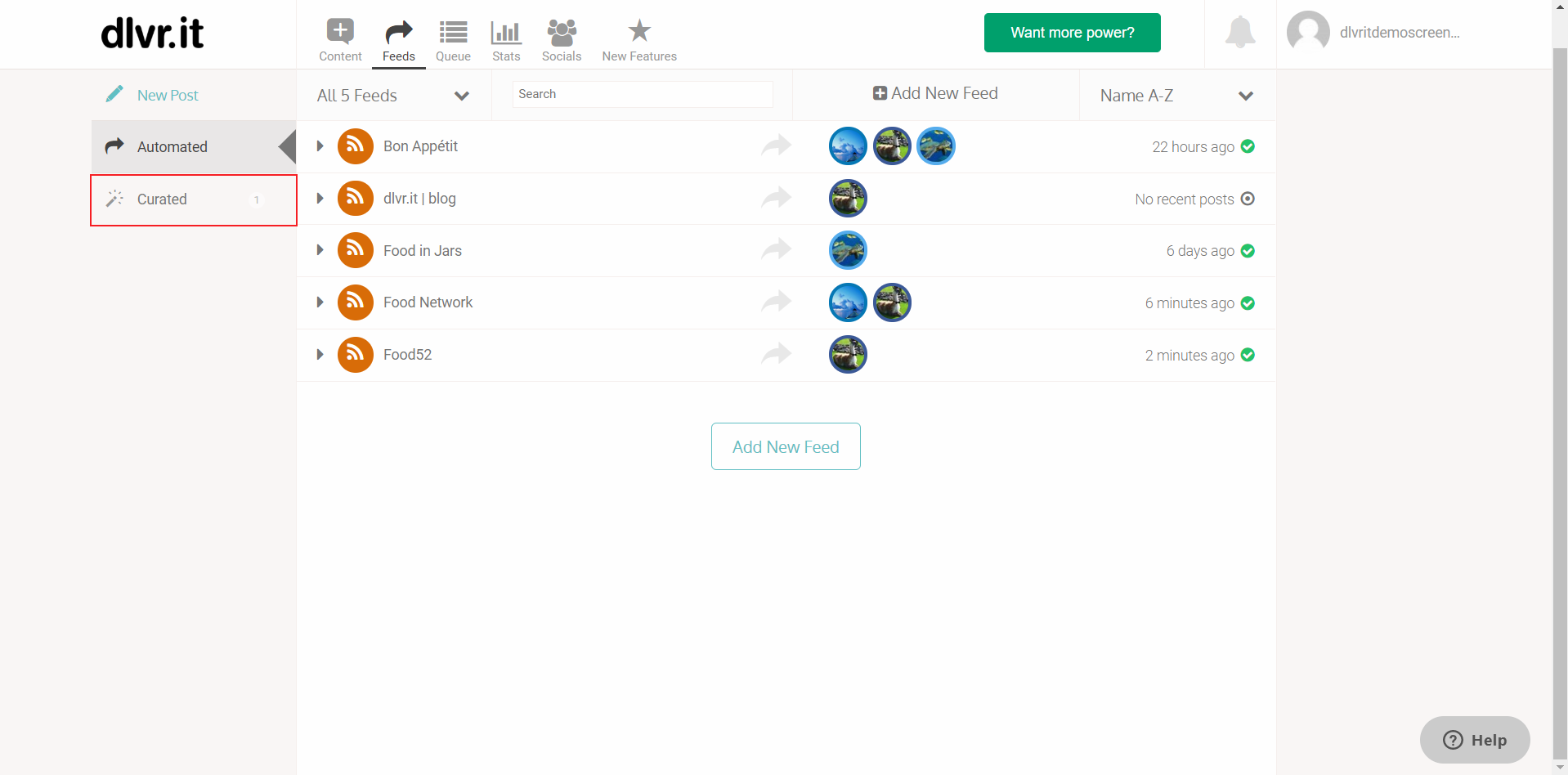 3) Click on Feeds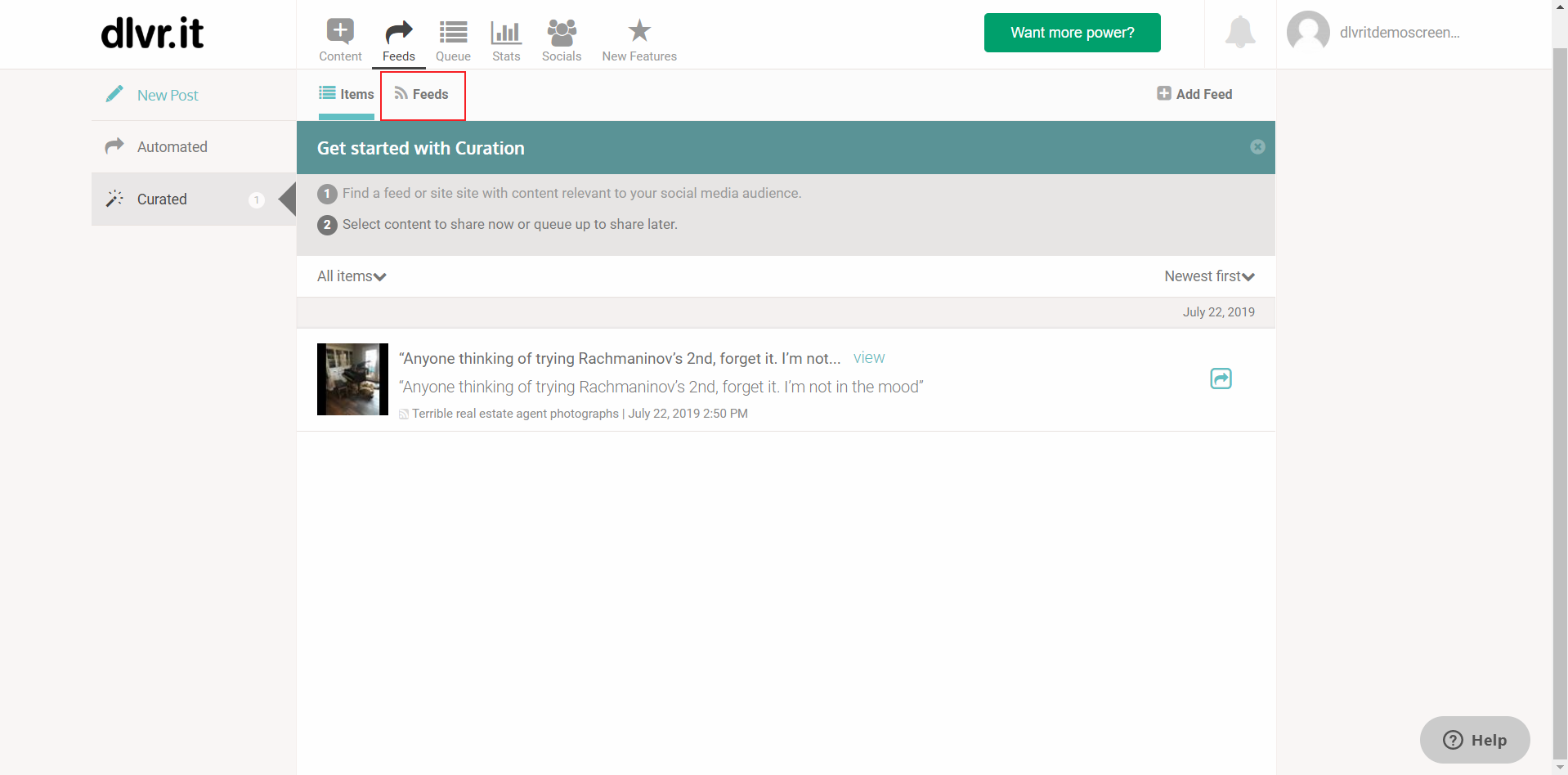 4) Click on the Feed that you would like to delete
5) Click on Delete