Our Basic plan users are permitted to add up to 5 Feeds before being asked to upgrade to the Pro plan. Some of our users have found that they will not be able to add their 5th Feed.  The most common cause for this is that you have a Feed in the Curate section of your account.  This Feed does count toward the total Feed count.  To remove any Feed from the Curation section, follow the steps below:
1) Log into your dlvr.it account.

2) Click on the Curation tab.

3) Click on Feeds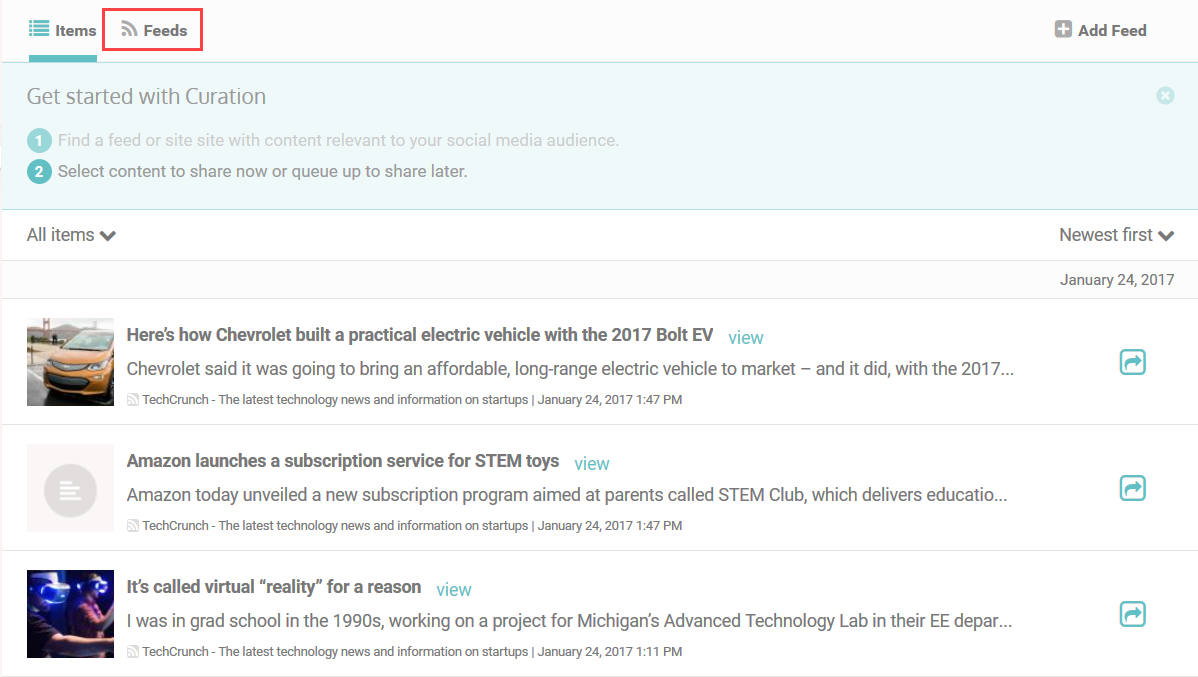 4) Click on the Feed that you would like to delete

5) Click on Delete